Apollo
As Grenfell Tower aftermath unfolds, Apollo nears Arconic mega-deal
January 7, 2019
View comments

(8)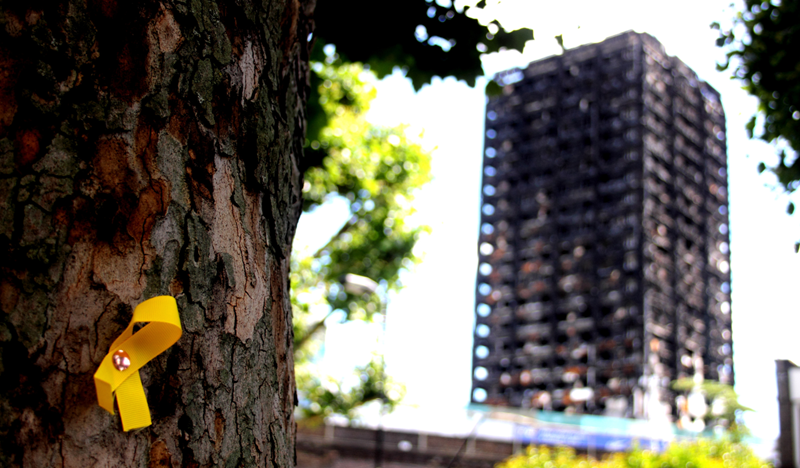 In June 2017, a malfunctioning refrigerator sparked a fire at the Grenfell Tower apartment building in London. The blaze quickly engulfed the 24-story structure, ultimately resulting in 72 deaths and one of the largest residential disasters in recent British history.
Later government investigation attributed the rapid spread of the flames to the building's poorly made cladding, a type of siding, which later tests showed was so combustible that it essentially turned the apartment into one giant, deadly tinderbox. The company that made that cladding was
Arconic
.
It perhaps wasn't a surprise when, less than a year later, Arconic announced a strategic review, with reports indicating that it could sell the building products unit that made the aluminum panels involved in the Grenfell Tower disaster. Within months, prompted in part by continuing activist pressure from Elliott Management, talk turned to a wholesale takeover of the company.
It perhaps also wasn't a surprise that several private equity firms showed interest—despite a number of looming lawsuits, criminal investigations and potential liabilities that could hamstring the business in the future.
Blackstone
,
The Carlyle Group
and
KKR
were among the heavyweights to sniff around the building products unit, with Arconic describing the potential mega-deal as an effort to refocus its operations on building aluminum components for aerospace and auto companies rather than the construction market. But when the subject changed to a full buyout,
Apollo Global Management
emerged as the front-runner, with a potential price tag reported to be some $11 billion (or up to $20 billion including debt).
While Arconic's direct involvement in a tragic, avoidable disaster that cost dozens of innocent lives is almost surely one factor behind the sale, another very obvious one is the presence of Elliott. The hedge fund won representation on Arconic's board in early 2017 after a pitched battle and the ouster of former CEO Klaus Kleinfeld. The aluminum company's stock price has continued to slide throughout 2018, which in Elliott's mind seems to only cement the need for a complete leadership overhaul.
Apollo's management thought a deal with Arconic could have been signed as soon as December, according to
a New York Post report
from the final day of 2018. But the buyout's final hurdle is proving to be the continued tightening of global debt markets, raising doubt as to whether banks would be able to finance a deal as large as what Apollo and Arconic have in mind. Apollo is also believed to be considering a $40 billion move on the
GE
's aviation leasing business, an even larger deal that will surely encounter similar concerns. A lack of available funding could very well endanger prospective Apollo deals worth $60 billion in total.
The role Arconic's shoddy products played in the horrific events at Grenfell Tower make it painfully clear that major changes of some sort are needed at the company. Whether a private equity firm is the correct group to make those changes could be a matter for debate. But if the debt markets cooperate, then Leon Black and Apollo seem poised to be the ones navigating the transformations, lawsuits and reckonings that are almost surely ahead.