Media
Backed by 'vulture capitalist,' Digital First Media offers $1.4B to buy Gannett
January 14, 2019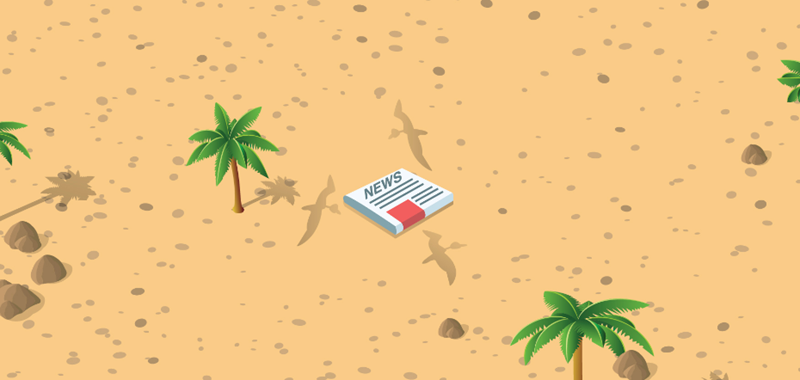 Alden Global Capital is at it again. And that could mean more grim news for the newspaper industry.
MNG Enterprises, a newspaper operator backed by the infamous New York-based hedge fund manager, has offered to buy
Gannett
for $12 per share in cash, marking a 23% premium to the company's closing price Friday and giving it a valuation of some $1.4 billion. Gannett owns more than 100 publications in the US and UK, including USA Today, The Arizona Republic and Detroit Free Press.
A merger with MNG, which is better known as
Digital First Media
, would reportedly create the largest newspaper company in the country.
Like most in the industry, Gannett has suffered from declining print advertising sales outpacing gains in digital advertising revenue. The company had lost some 41% of its value since it went public in 2015, but news of the offer led a surge of more than 21% on Monday to $11.82.
MNG has already built a 7.5% stake in Gannett, making it the company's largest shareholder—and an unhappy one at that. The company sent a scathing letter to the Gannett board urging it to sell the rest of the business and criticizing it for making a series of digital investments and a failed attempt to buy fellow media company
Tribune Publishing,
which owns a range of titles including the Chicago Tribune, the New York Daily News and The Baltimore Sun.
Now, MNG is urging Gannett to hire bankers to explore a sale, revamp its strategy and stop investing in digital assets after Gannett CEO Robert Dickey announced last month he would retire in May. The company said Monday that it's reviewing the offer.
"Frankly, the team leading Gannett has not demonstrated that it's capable of effectively running this enterprise as a public company," MNG said in the letter. "Gannett shareholders cannot sit by and watch further value erode while the Board casts about for a strategy and leader, especially when there is an opportunity to maximize value right now. We believe Gannett shareholders deserve better."
Journalists working for MNG would likely argue that they deserve better. Digital First-backed newspapers such as The Mercury News in San Jose and The Denver Post have drawn heavy criticism for massive layoffs and other draconian cost-cutting measures. The Denver Post went as far as to call out Alden in an editorial last year for being a "vulture capitalist" and asked for a local buyer to step up after its newsroom, which once had more than 250 employees, had been trimmed to less than 100.
Specializing in acquiring distressed assets, Alden originally bought MNG out of bankruptcy in 2010, eventually forming Digital First through a 2013 merger. A year later, the business entered talks to sell its assets to
Apollo Global Management
before discussions eventually fell through. The company now owns about 200 publications throughout the US, including The Orange County Register and The Boston Herald.
Related read: Opinion: Don't count on private equity to save newspapers