Broadcom's $130B deal for Qualcomm could shape the IoT's future
November 6, 2017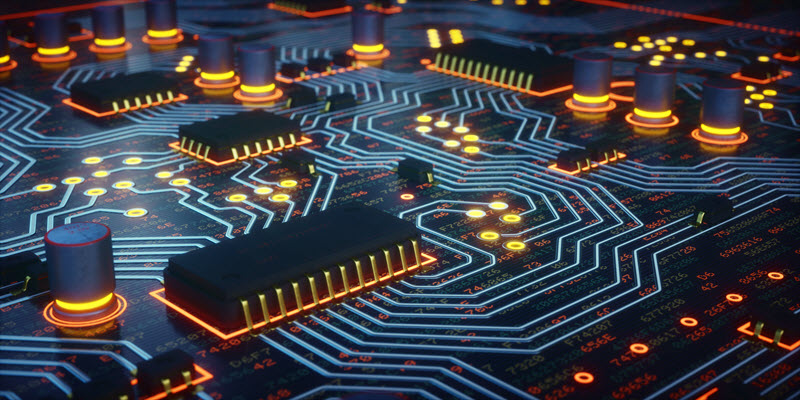 Encouraged by a growing demand for semiconductors driven in part by the rise of the IoT and the recent release of
Apple's iPhone X
, Broadcom (NASDAQ: AVGO) has proposed to acquire
Qualcomm
(NASDAQ: QCOM) for $70 per share in cash and stock, a 28% premium to the company's closing stock price on November 2. Tech-focused private equity firm Silver Lake would contribute some $5 billion in debt financing to the transaction. If completed, the $130 billion deal (including $25 billion in net debt) would be the largest tech merger ever.
It would also create a formidable manufacturer of components for the iPhone and other smartphones and connected devices, offering everything from broadband modems to wifi chips. The chatter, though, is that Qualcomm will reject the initial, hostile overture due to price and antitrust concerns with equity analysts noting the deal would undervalue a company that was once a poster child of the 1990s dot-com boom.
Embroiled in a bitter legal battle with
Apple
and accused of being little more than a patent troll, Qualcomm is on the verge of being swallowed by a rival at a time when it's trying to complete its own mega-deal: a proposed
$38 billion acquisition of NXP Semiconductors
. The combination of Broadcom, Qualcomm and NXP would result in the world's third-largest chipmaker, behind Samsung and Intel. (In early 2016, Broadcom took its current form with the completion of a $37 billion merger with Avago Technologies, which was once the semiconductor products division of
Hewlett-Packard
.)
Qualcomm locks horns with Apple
For Qualcomm investors, the proposed combination is good news. The company's shares were approaching a 20% year-to-date decline thanks in part to its ongoing lawsuit with Apple, which is seeking $1 billion in back-rebates related to claims of unfair royalty demands from Qualcomm.
In 3Q, Qualcomm's overall revenue dropped 3.5% from last year as its technology licensing segment—which holds a majority of the company's patent portfolio and registers licensing deals with Apple and others—saw revenue fall 36% YoY. Amid the legal dispute, Qualcomm is excluding Apple-related revenue from its results.
The Apple-Qualcomm battle is a classic example of corporate leverage writ large, with Apple threatening to use Intel chips instead of Qualcomm's while Qualcomm has tried to get iPhone sales halted in the US and China. A Qualcomm-Broadcom tie-up would increase the power the suppliers have over Cupertino. And while antitrust concerns are sure to arise,
Broadcom
is already taking steps to alleviate them: When Broadcom CEO Hock Tan visited the White House earlier this month, he and US President Donald Trump announced that the company plans to move its corporate headquarters from Singapore to the US.
The disagreement between Apple and one of its largest suppliers comes on the brink of what is expected to be explosive growth for the company in the coming years thanks to the recent release of the iPhone X. RBC analysts are looking for iPhone unit growth in excess of 20% per year into 2018 and 2019, with annual growth in earnings per share and revenue also expected to hit double digits.
According to ZDnet
,
Canaccord Genuity
analyst Michael Walkley believes the combined company would create value through "potential accretion, synergies [and] increased share with Apple and Samsung," and that a deal could potentially lead Broadcom to "settle the licensing dispute with Apple." A merger between the two chipmakers would also create a business poised to capitalize on the growing IoT, an area in which
Business Insider
estimates companies will spend nearly $5 trillion over
the next five years
.
Chipmaker M&A starting to heat up
The deal between Broadcom and Qualcomm comes amid declining M&A activity in the semiconductor space. Two potential major moves are in the works, however: A possible deal between
Cavium
and Marvell Technology and the announced partnership between bitter rivals AMD and
Intel
.
Global M&A activity in the semiconductor industry

Chipmakers Cavium and Marvell Technology are in the advanced stages of merger negotiations that could conclude with a deal as soon as this week, per The Wall Street Journal. The combination would create a company worth roughly $15 billion and yield a fairly wide-ranging chip portfolio, with applications ranging from the automotive sector and data centers to printers and wireless devices.
Marvell has come under pressure over the last year from activist investor Starboard Value, which disclosed a 6.5% stake in the company in early 2016. Among other measures that Starboard has succeeded in securing: laying off 900 employees from Marvell's workforce and installing a new CEO.
Shares of Cavium (NASDAQ: CAVM) jumped 12% Monday, giving the chipmaker a current market cap of some $5.3 billion. Meanwhile, shares of Marvell (NASDAQ: MRVL) popped more than 9% to establish a market cap of $10 billion.
In a separate move, Intel and AMD have announced a CPU-GPU combination that will make chips designed to allow small, lightweight laptops to handle high-end video games, bringing together Intel's Core H-series processor and a custom graphics chip from AMD's Radeon Technologies. The partnership harnesses the core competencies of both companies in a bid to combat NVIDIA, an upstart chipmaker that's experienced a 96% year-to-date stock rise on the back of its ramped-up AI & machine learning operations.
Not a subscriber to our daily M&A newsletter? Sign up today.