Women in VC
Bumble doubles down on women-first mission with new VC fund
August 15, 2018
View comments

(2)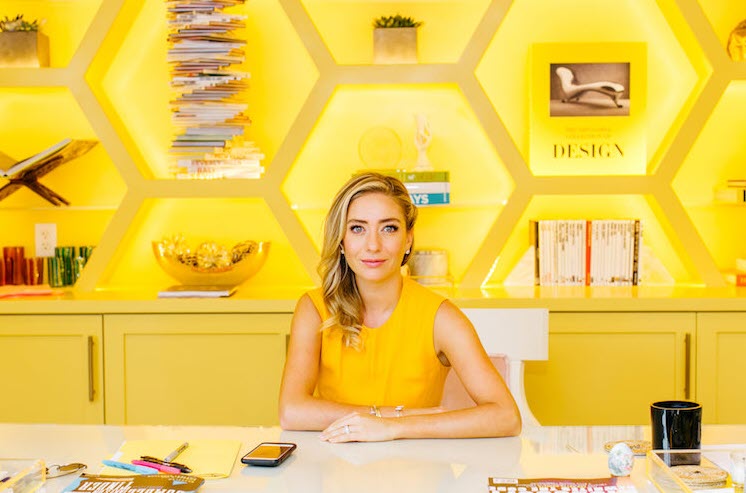 Bumble
, the dating app that requires women to send the first message, has launched a venture capital fund that emphasizes its female-focused mission. Bumble Fund invests primarily in businesses founded and led by women of color and those from other underrepresented groups.
Sarah Jones Simmer, Bumble's COO, will run the fund's investment strategy with help from senior advisor Sarah Kunst, who is also the managing director of venture fund Cleo Capital. So far, two of the early-stage vehicle's investments are in other women-focused funds: Kunst's Cleo Capital and
Female Founders Fund
.
Bumble Fund has also backed Sofia Los Angeles, a swimwear company founded by Anasofia Gomez, and
Mahmee
, a provider of a healthcare platform focused on maternal and child healthcare founded by Melissa Hanna.
Beautycon
, a community for content creators founded by Moj Mahdara, rounds out the fund's initial investments.
Venture funding—or the lack thereof—for female-founded companies has been the subject of plenty of headlines in recent years. Last year,
just 2.2% of all VC funding
in the US went to companies founded solely by women and only 11.3% of all partners at US venture firms were female, according to the PitchBook Platform.
The numbers aren't much better this year. So far this quarter, for example, about 2.7% of VC funding in the US has gone to startups with exclusively female founders, per PitchBook data.
The story is even more dramatic for women who are black or from other underrepresented backgrounds. According to Bumble's announcement, black women received 0.2% of all venture funding in 2017. And ProjectDiane, a demographic study devoted to the growth of tech businesses founded by black and Latinx women, reported earlier this year that US startups founded by black women raised about $250 million in VC funding in 2017 and just $50 million the year before. For context, more than $80 billion total was invested across VC deals in the US last year.
Whitney Wolfe Herd, who founded Bumble in September 2014, has a history of working to help women in the workplace. Wolfe Herd is also a co-founder of
Tinder
and served as its VP of marketing until May 2014, when she left the company on less-than-ideal terms. In June, she filed a legal complaint alleging sexual harassment and discrimination at the dating company, a suit that reportedly ended up with a million-dollar settlement.
Just months after the lawsuit was settled, Wolfe Herd launched the Bumble app. Since then, she's made it a priority to support women. Bumble's workforce is 85% female, and she's put in place policies meant for working mothers, with flexible hours and the ability to bring children to work among them.
Bumble itself doesn't have a traditional VC funding history. Wolfe Herd partnered with Andrey Andreev, the founder of European dating sate
Badoo
, to launch Bumble. Badoo reportedly holds a 79% stake in the business, while Wolfe Herd owns about 20%. Dating giant
Match
tried to acquire Bumble last year for about $450 million, but to no avail. Bumble is now valued at a reported $1 billion.
Related read: Startups founded by black women raised 5x more VC in 2017