Startups founded by black women raised 5x more VC in 2017
June 13, 2018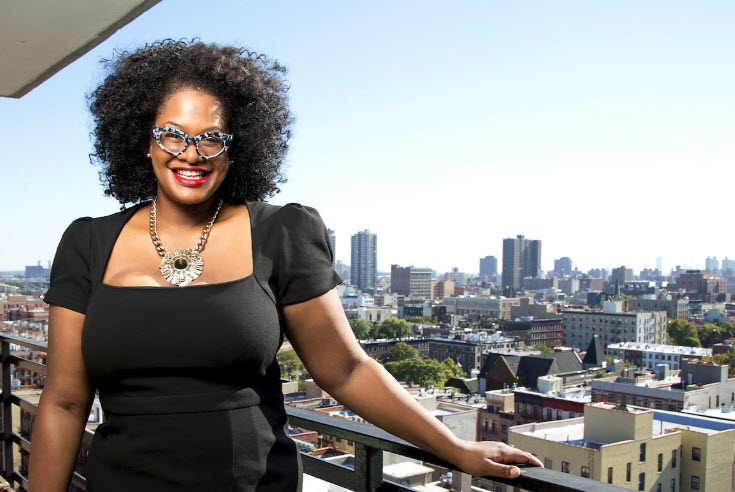 US startups founded by black women raised nearly $250 million in venture capital funding in 2017, up from less than $50 million in 2016, according to a new report from an organization devoted to the growth of tech businesses founded by black and Latinx women.
For context, $250 million is less than
Bird
, the electric scooter startup, has raised in one year's time. It's also about as much as the average amount of VC invested per day in the US in 2017. Last year, more than $80 billion was invested across thousands of US VC deals, per PitchBook data.
Female founders already face a huge funding disparity, with just 2.2% of US venture capital going to startups founded solely by women in 2017. Black women face even more barriers. Since 2009, companies led by black women have raised just .0006% of the total tech venture funding, according to the latest report from
ProjectDiane
, in collaboration with JPMorgan Chase, the Case Foundation and the Ewing Marion Kauffman Foundation.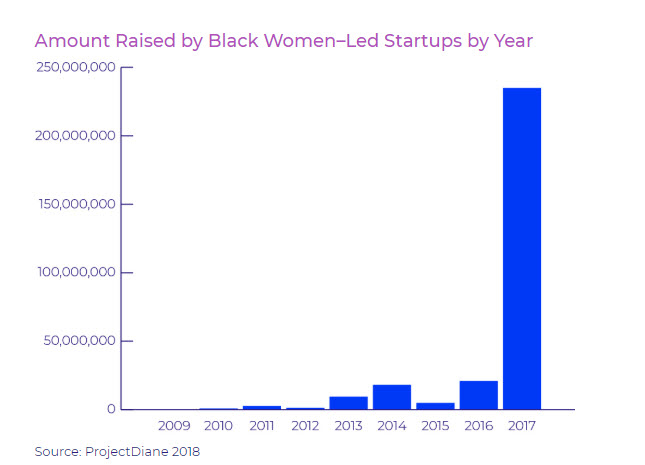 ProjectDiane, a demographic study that provides a snapshot of the current landscape for black women in tech, is an initiative from
digitalundivided
, an organization that encourages black and Latinx women to pursue entrepreneurship. This is the second year digitalundivided has released the report. Though funding numbers have shot up considerably, there is still a lot of room for improvement.
"I think it's exciting; it shows there are opportunities and communities of color are seeing there is a space for us," Kathryn Finney, the founder and managing director of digitalundivided, told PitchBook.
Prior to the inaugural ProjectDiane report in 2016, comprehensive data surrounding black women-founded companies had never been collected, according to Finney. The report is part of her greater effort to double the number of black female entrepreneurs who raise outside investments.
"The VC community has been looking for a certain pattern of a founder based on what has been successful in the past," Finney said. "I say to people, if you've never invested in a black women founder, how do you know that founder isn't going to be successful?"
Other report findings include a twofold increase in the number of startups led by black women compared to 2016. The average deal size for black women who have raised less than $1 million is $42,000. That's up 15% from the 2016 numbers, but it's significantly less than the average seed round. And as of the end of 2017, 34 black women had raised more than $1 million, up from just 12 in 2015.
Morgan DeBaun, the founder of
Blavity
, is one of the black women who have raised more than $1 million in VC funding. Blavity raised about $2 million last year. The club also includes KJ Miller and Amanda Johnson, the co-founders of
Mented Cosmetics
, which brought in $3 million last month. Jessica O. Matthews, founder of
Uncharted Power
(fka Uncharted Play), closed on a $7 million Series A in 2016. Another member is Camille Hearst, co-founder of
Kit
, which was acquired by
Patreon
earlier this month after raising about $2.5 million in VC funding.
Related read: ​How many billion-dollar companies have female founders?

Nine articles that shine a light on women in VC