Chelsea Clinton, Kleiner Perkins throw support behind Nurx, the 'Uber for birth control'
July 10, 2018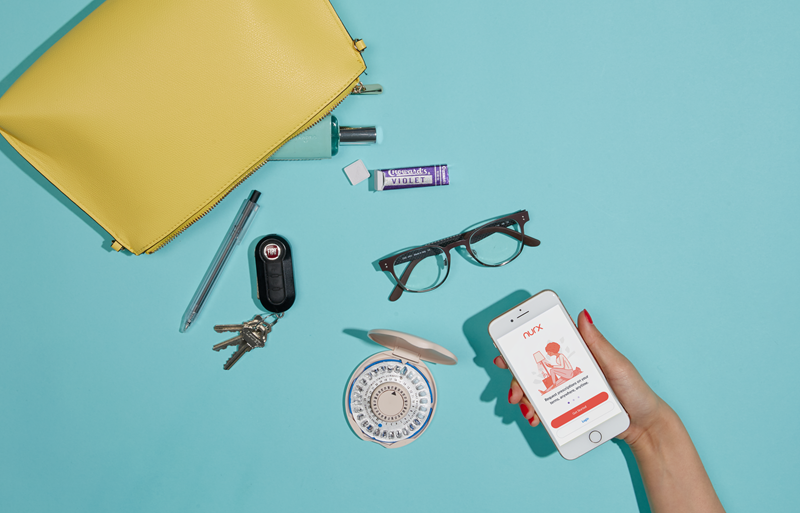 Telemedicine startup
Nurx
, which provides direct-to-consumer birth control and daily HIV prevention medication (PrEP) to patients whether or not they have health insurance, has raised $36 million in a Series B led by
Kleiner Perkins Caufield & Byers
. The round values the company at $100 million, per PitchBook data.
Dubbed the "Uber for birth control" in the media, Nurx offers a HIPAA-compliant platform that delivers contraceptives directly to customers' doorsteps and allows women to skip physical doctor's appointments, offering online access to a network of doctors and pharmacies that have partnered with the company. It's a business plan that's also drawn the support of Chelsea Clinton, who will join Nurx's board as part of the new funding.
News of the funding comes a day after US President Donald Trump announced conservative federal appeals court judge Brett Kavanaugh as his nominee to replace retiring Justice Anthony Kennedy on the Supreme Court, igniting a conversation around the future of women's healthcare. A majority-conservative court could reverse Roe v. Wade, the landmark 1973 case that made it illegal for states to ban abortion.
If the court does overturn Roe V. Wade, control over abortion regulations would return to each individual state. It's likely that 22 states would ban abortion without federal laws, according to a recent estimate from the Center for Reproductive Rights.
"With the SCOTUS announcement, it is very important that we focus on access to these services," Nurx co-founder and CEO Hans Gangeskar told PitchBook. "Personally, I really hope the new Supreme Court doesn't retrograde on all the progress that has been made on access to healthcare. It's not just abortion that's on the line. … You don't have to go very far back to find birth control was
only available to married women
. A lot of states had really draconian laws on who could get birth control.
"It's not unthinkable that in this climate that some of this could go backward. We want to make sure that all women have safe and affordable access to birth control."
The San Francisco-based Nurx was founded in 2015 with a focus on providing contraceptives to the huge number of women who are without access to care, including those who live in "contraceptive deserts" and other areas with clinic shortages. More than 19 million women in the US between the ages of 13 and 44 don't have access to clinics that provide publicly funded birth control, according to The Campaign to Prevent Unplanned Pregnancy.
That's where Nurx comes in. Today, its services are available online to women in 17 states—including Florida, Ohio, Texas, Virginia, California and New York—as well as the District of Columbia. Nurx plans to expand its offerings beyond birth control and PrEP with its latest infusion of capital.
The addition of Chelsea Clinton, the daughter of former President Bill Clinton and former Secretary of State Hillary Clinton, seems natural considering her longtime support of healthcare causes. Currently, she's the vice chair of the Clinton Foundation and holds board seats on the Clinton Health Access Initiative—which focuses on expanding access to HIV/AIDS medications and services in the developing world—and the Alliance for a Healthier Generation, a partnership between the Clinton Foundation and the American Heart Association that helps kids develop healthy habits around food and exercise.
Gangeskar told PitchBook that Fred Wilson of
Union Square Ventures
, the venture capital firm that led Nurx's $5.3 million Series A in 2016 and also participated in its latest financing, helped facilitate the startup's relationship with Clinton.
"By putting individuals in control of their personal health, and by starting with critical health needs like birth control and HIV prevention, Nurx is well-positioned to make a difference in the lives of countless Americans," Clinton said in a statement. "I'm delighted to join their board, and excited to help them empower people to build better futures for themselves and realize a vision of accessible, affordable care for all."
Kleiner Perkins general partner Noah Knauf will also join Nurx's board as part of the deal, which also drew participation from Chris Sacca's
Lowercase Capital
and
Y Combinator
. Nurx was a Winter 2016 graduate of the accelerator. The company plans to use the funds to grow its current 100-person staff, build out its fulfillment network and more.
Related read: Nonprofits look to Silicon Valley for tech mentorship
Join the more than 1.5 million industry professionals who get our daily newsletter!