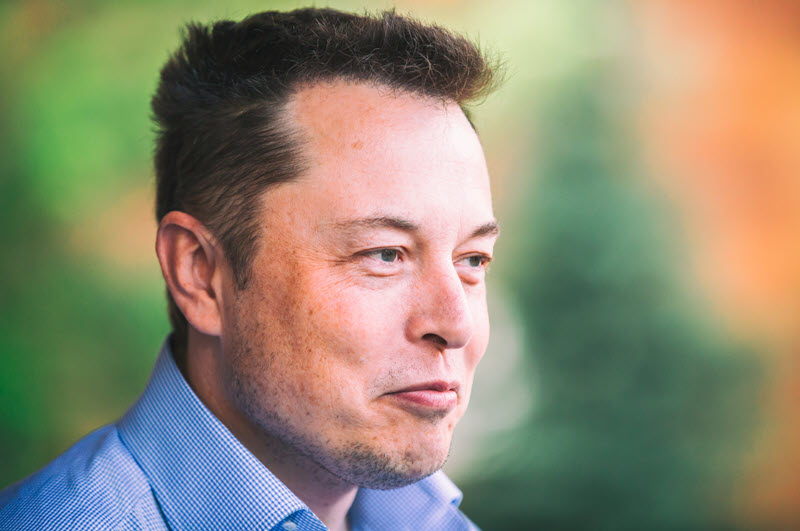 The US Department of Justice opened an investigation of
Tesla
last month after CEO Elon Musk tweeted August 7 that he had "[f]unding secured" to take the electric vehicle maker private
for $420 per share
, as first reported by Bloomberg. Musk backed off such talk after working with
Silver Lake
,
Goldman Sachs
and
Morgan Stanley
to field investor interest and structure a possible deal, announcing on August 24 that Tesla planned to stay public. The SEC opened a civil investigation of its own into the matter in mid-August.
A Tesla representative told media outlets Tuesday that the company had not received "a subpoena, a request for testimony, or any other formal process" regarding the investigation, and that the company "has been cooperative" in satisfying a voluntary request for more information about the deal.
The report comes a day after rival electric vehicle maker Lucid Motors
secured more than $1 billion
from the Public Investment Fund of Saudi Arabia (PIF), a sovereign wealth fund that had once loomed as Tesla's potential savior. But it quickly became clear that Musk may have overplayed his hand in suggesting the PIF, which already holds a 5% stake in Tesla, could lead the take-private charge.
Whether directly related to the back-and-forth over the take-private deal or not, recent weeks have also brought the departures of several Tesla executives. Chief accountant Dave Morton resigned on September 4, less than a month after he took the job, the circumstances of which could be part of the DOJ's investigation, per Bloomberg. The company's heads of HR and communications also walked out the door in recent weeks.
It's been almost exactly a year since Musk resolved a prior bit of business with the DOJ, when Tesla subsidiary SolarCity agreed to pay $29.5 million to resolve eight-year-old allegations that it submitted inflated financial claims to the Department of the Treasury. Meanwhile, Musk's other major company,
SpaceX
, announced on Monday plans to take billionaire fashion retailer Yusaku Maezawa to orbit the moon as part of a mission scheduled for 2023.
Investors initially hammered shares of Tesla (NASDAQ: TSLA) over news of the DOJ's interest in the company, sending the company's stock plunging nearly 8% during Tuesday trading before it settled at a 3% decline by day's end, giving Tesla a market cap of $48.6 billion.
Related read: Take-private buyouts on pace for decade-low in 2018