The RealReal
, an online luxury consignment shop founded by Julie Wainwright (pictured below), has raised a $115 million Series G led by
PWP Growth Equity
, an affiliate of Perella Weinberg Partners. The new capital values the company at $745 million, up from the $450 million figure it reached last year.
ClassPass
, which provides a subscription service for fitness classes, has announced $85 million in Series D financing. Led by Temasek, the funding values the company at $610 million and brings its total equity raised to more than $250 million. Payal Kadakia founded ClassPass in 2011.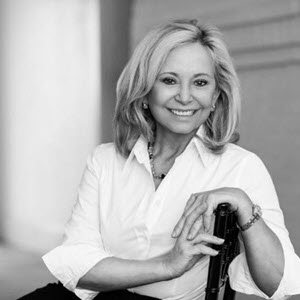 Guild Education
rounds out the trio of female-founded businesses that announced venture capital funding on Wednesday. The employee education platform, founded by Rachel Romer Carlson and Brittany Stitch, closed a $40 million round led by
Felicis Ventures
, bringing its total VC raised to about $70 million.
What do the rounds for The RealReal, ClassPass and Guild Education have in common? All three companies have female founders. And they're not the only venture-backed female-founded companies that have raised financing this week.
On Tuesday, PitchBook learned that
23andMe
had authorized the sale of $300 million in new shares at a valuation
of up to $2.5 billion
. The genetic testing company, founded by Anne Wojcicki, Linda Avey and Paul Cusenza, has since confirmed that it raised $300 million from pharmaceutical company
GlaxoSmithKline
.
Morgan DeBaun, the CEO of
Blavity
, is another female founder who has brought in VC financing in the past week. Her digital media company geared toward black millennials announced the close of a $6.5 million Series A last Friday, bringing its total raised to about $9 million.
This could be a historic quarter for female founders
The fundings are symbolic of a trend. So far in 3Q 2018, female founders in the US have brought in a higher percentage of venture capital funding than any quarter in recent history, according to PitchBook data. That's true for companies with solely female founders, and especially so for companies with at least one woman on the founding team.
Since the beginning of 3Q, 4.6% of VC funding in the US has gone to startups with exclusively female founders. That's up from 2.9% last quarter and just about 2% for all of last year.
And about 29% of US venture funding has gone to businesses with at least one female founder so far this quarter, up from just over 13% last quarter and nearly twice the rate of 2017.
Of course, just 25 days have elapsed so far in the third quarter, so it will be a while before there's data for the full quarter. The first three weeks and change could be an anomaly—or they could be representative of a continuing trend. The first half of 2018 was strong in terms of
venture capital for female founders
, on par with the VC industry as a whole, which is set to bring in the most investment since the dot-com boom.
Check out more of our coverage of women in VC.
Featured image courtesy of Margot Duane Photography