The US Financial Industry Regulatory Authority (FINRA) has hit popular online investment platform
Betterment
with a $400,000 fine for improper bookkeeping and violating customer protection rules, including some SEC regulations. FINRA also levied individual fines against two of the fintech startup's former executives.
FINRA accused Betterment of "window dressing" during a period of scaled-up robo-advising from October 2013 through January 2015, alleging the company tweaked the ways it represented customer reserves in order to reduce its own capital requirements and failed to wall off the wholly owned securities of its users. Betterment also failed to create and maintain timely records detailing cash movements relating to the purchase and sale of customer securities and the receipt and disbursement of dividends between June 2012 and July 2014, according to FINRA.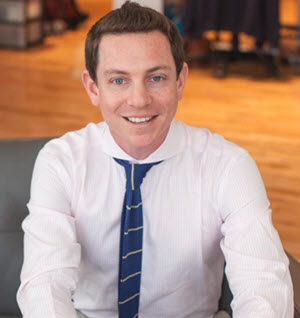 The regulator assessed a $10,000 fine against former Betterment president Eli Broverman (pictured), who stepped down in 2017, and slapped Richard Feldman, Betterment's former financial and operations principal, with a $5,000 fine for improprieties of his own. Both Broverman and Feldman accepted and consented to the fines without admitting or denying FINRA's findings. Ditto for Betterment.
By FINRA's estimate, the problems for Betterment largely stemmed from early payouts made to customers from the sale of securities that the startup funded by shifting deposits between two accounts, a move the regulator concluded was unfairly beneficial to Betterment.
Founded in 2008, Betterment has hauled in some $275 million of equity funding, including a $70 million Series E extension last year at a valuation of $800 million. Swedish investment company
Kinnevik
led that round, with additional input from
Bessemer Venture Partners
,
Menlo Ventures
and
Francisco Partners
.
Check out more of our fintech coverage.