Women in VC
How women in VC see the future: 'We aren't waiting for that world to include us'
March 7, 2019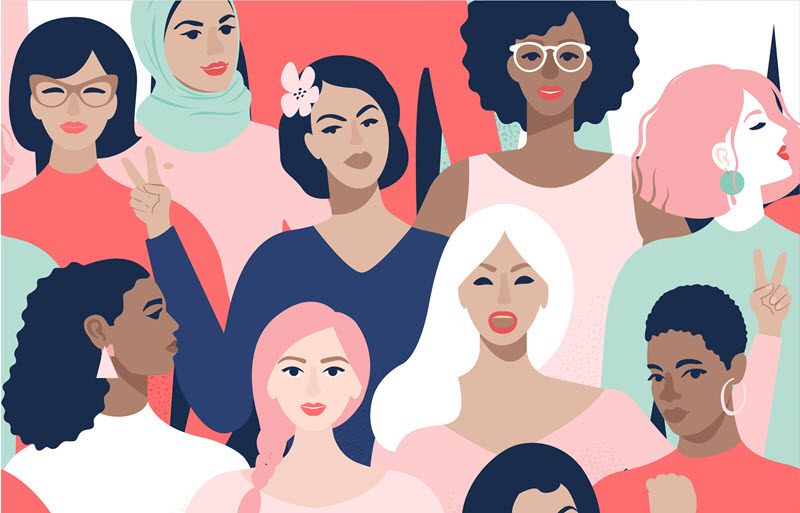 To coincide with the start of Women's History Month, last week PitchBook unveiled
The VC Female Founders Dashboard
, an interactive tool that breaks down US investment trends for female-founded companies since the start of 2008.
The numbers are certainly important, as they endeavor to tell a clear and objective story about the often-dismal state of things for women in VC. But they don't tell the whole story, and they can't speak to the future. So in honor of International Women's Day, we also spoke to several key players in the space to get their take on what lies ahead.
Let's start with a few takeaways from the dashboard data:
Companies founded solely by women garnered 2.3% of all VC dollars invested in the US last year. The deal count for these businesses has more than quadrupled since 2008, and while it represented just 6% of all venture financings in 2018, last year marked the third straight year in which that share increased.
In the last decade, nearly half of all the deals involving female-founded companies were angel or seed investments.
More capital was invested in companies founded or co-founded by women in 4Q 2018 than in any other quarter in the past decade.
California is the state with the most rounds and VC dollars going to startups with all female founders, with $6.6 billion invested across 1,138 deals since the start of 2008. On a local level, the New York MSA outperformed Silicon Valley with respect to deal count, with $3.0 billion spread over 694 deals, but the San Francisco MSA had higher total capital invested, with $3.5 billion across 575 deals.
Investments continue to grow outside traditional venture hubs like California, New York and Massachusetts,. The past decade has shown an upward trend of investment activity for companies founded solely by women in Texas, Washington and Colorado.
Where are we headed?
While the data can be illuminating, it's also inherently backward-looking, and the potential for growth is only hinted at in the recent upward trends. In the midst of so much change for the VC industry, it's the women in venture capital themselves who are best able to see what might be ahead for them. One common theme that emerged? The need to build an ecosystem that supports women beyond the injection of capital.
Melissa Withers, who co-founded RevUp Capital in 2015 and has been a mentor for accelerator programs such as
Techstars
and
MassChallenge
, told PitchBook that as a fund manager, she thinks the most exciting opportunities aren't just about funneling dollars into women-led companies, but to radically redesign how to capitalize these companies and support on their journey:
Melissa Withers

"Women have been so completely marginalized and historically excluded from venture capital that we couldn't/didn't/aren't waiting for that world to finally include us.

"Instead, we've been busy building a new world. Innovating around how we invest, not just who we invest in, is the next frontier. We won't just copy the boys' playbook. Those who cling to the old models and ignore this shift will lose more than money—they'll lose mind share, talent and access to the best of the best!"
Anu Duggal is a founding partner at
Female Founders Fund
, one of the first VC firms that launched with a mission to solely invest in companies founded by women. Two years ago, Duggal shared in a blog post that the New York-based firm has already "built over $1B of enterprise value" with a portfolio that now includes
Billie
,
Shine
and
Thrive Global
. Today, she is quick to acknowledge the success of recent exits of female-led companies:
Anu Duggal

"2018 was a historic year for female founders. For the first time ever, we saw two consecutive years of female-founded companies going public: Stitch Fix in 2017, Eventbrite in 2018 and an expected IPO for TheRealReal in 2019.

"The tide is shifting as we see female founders like Shan-Lyn Ma, Shivani Siroya, Kate Ryder, Anne Wojcieki, Emily Weiss, Audrey Gelman and more raise record amounts of funding to build the iconic technology companies of tomorrow."
Shereen Shermak, an advisor at
Flybridge Capital Partners
and an investor at Southern Connection Venture Fund, highlighted how some incubators and other programs have had success at finding a critical mass of women and people of color—usually driven by the program manager doing a good job letting the community know that the investor is diversity-friendly and all are welcome:
Shereen Shermak

"I have told people in the past that I feel being a female investor has been an advantage all around, since entrepreneurs will tend to show me who they are through how they pitch.

"If I am getting notes of condescension as an investor, it's just that much easier for me to root out the people who are entrepreneurs for the wrong reasons."
Michelle Kennedy co-founded
Peanut
in 2017. The business provides a social platform to build a community for mothers. Kennedy has previously been a board member at dating app
Bumble
and a deputy CEO at networking site
Badoo
, and she emphasized the importance of looking beyond the next big thing when in comes to female-founded startups:
Michelle Kennedy

"Women like Katrina Lake and Emily Weiss have established the way to disrupt the female consumer market.

"Now the challenge for the VC community is to not solely look for 'the next Glossier' or 'the next Stitchfix,' but rather to have a much wider appreciation of the industries female founders should and can be receiving support in."