Podcast
On the podcast: Ghost kitchens, virtual restaurants and the post-pandemic future of foodtech
January 12, 2021
Food delivery apps and marketplaces have raised $31.3 billion since 2017. Still, the long-term profitability of these low-margin companies remains in question—something that could impact restaurants that are prioritizing takeout and delivery amid COVID-19. In this episode, we chat with
REEF Technology
's VP of corporate strategy, Felix Gonzalez Roson, and
Creating Culinary Communities
' COO, Brad Reynolds, about the evolution of foodtech, how ghost kitchens could help address food delivery apps' remaining barriers, and how pandemic-era shifts might impact our dining options and experiences into the future.
Explore more of Season 2
and subscribe to get new episodes of "In Visible Capital" every Tuesday on
Apple Podcasts
,
Spotify
,
Google Podcasts
or wherever you listen. For inquiries, please contact us at
podcast@pitchbook.com
.
Transcript
Brad Reynolds:
People say, "Don't you think those kitchens are X, Y, Z, affecting the industry in this way or that way?" Everyone is doing it, so I would encourage people to be open to this as a really positive thing for the industry.
Lee Gibbs:
Welcome to the "In Visible Capital" podcast from PitchBook, and happy New Year.
We're excited to be back with brand new episodes to finish off the second half of Season 2. If you're new to the show, in this season we've been taking a look at the role of emerging technologies during the ongoing COVID-19 pandemic. I'm your host, Lee Gibbs. As someone whose job it is to stay up to date on industry trends, I work closely with PitchBook research analysts and industry professionals to understand market drivers across private and public capital markets.
It's no secret that restaurants have been some of the hardest hit by the pandemic. As a result of dine-in closures and limitations across the globe, restaurants have had to refocus their operations to take-out and delivery—leading many operators to rely on food delivery apps like DoorDash and Uber Eats.
Alex Frederick:
They're all largely providing the same services, which are digital marketplace for restaurants.
Lee:
Alex Frederick is an emerging technology research analyst at PitchBook with a focus on
foodtech
and
agtech
.
Alex:
All of the ordering infrastructure that you may not think about—the actual menus, the ability to place orders and order payments, and then providing restaurants with order management infrastructure. And then the last key component is the delivery infrastructure. So typically these delivery apps manage a fleet of couriers, and these are gig workers who get paid per order to deliver food via bike or car.
Lee:
But as Alex points out, there are some nuances in these delivery companies' business models.
Alex:
Typically, we're seeing a 20-30% per order cost that's charged to restaurants. Additionally, we're seeing add-on fees such as the cost of a tablet or marketing fees. So, for example, it's very difficult for a restaurant to stand out on an app among a dozen or more similar-looking restaurants. And so a restaurant may choose to pay a marketing fee to be the first restaurant you see on that list. And then lastly, we're seeing a delivery fee that's charged to consumers on top of the order cost. But the biggest cost driver to these delivery apps is the courier charge. And these delivery apps need to walk a fine line with relatively low order costs. They need to pay couriers enough to stay on the platform and keep delivering. But they want to minimize that charge so they can actually make a profit on each delivery order.
Lee:
According to PitchBook data, food delivery apps and marketplaces worldwide have attracted the largest investments in the foodtech vertical, with $31.3 billion invested since 2017.
Alex:
The long-term trend is consumers are definitely adopting these food delivery apps and placing more orders through them versus visiting actual restaurants. And we think that's only going to accelerate in the long term as restaurants continue to position themselves more for delivery and pickup.
Lee:
US industry leader DoorDash, which IPOed this past November, owns 50% market share, and according to their prospectus, DoorDash's number of orders for the first nine months of 2020 tripled compared to the previous year. Uber Eats, which recently acquired Postmates, and Grubhub, which is said to be acquired by the European company Just Eat Takeaway, have also reported increased business in light of the pandemic. But despite this impressive growth, the long-term profitability of these companies remains in question, with each reporting significant quarterly losses as they compete for market share.
Alex:
This is a very low-margin business. The actual delivery costs are one of the biggest challenges or barriers to profitability. Delivery apps make money per order, so maximizing the number of orders is necessary to maximize revenue and delivery. Labor is a major expense, and we've seen delivery apps try to solve the low-margin issue by passing on fees to consumers or restaurants or through courier payment schemes that often leave couriers making less than minimum wage. So we've seen a number of court cases trying to increase wages for couriers or improve courier rights. We're also seeing challenges to maintaining a courier network, and we're seeing a lot of poaching from between apps of couriers or couriers using multiple apps and leaning into whichever food delivery app happens to be offering the best promotion at the moment.
Lee:
And in addition to labor costs, delivery apps also face logistical challenges.
Alex:
Some of the other issues with food delivery in general: we're seeing food quality issues. Restaurants typically offer menus that are meant to be served immediately and piping hot, and they're not really meant to travel. So there's a lot of opportunity for innovation to help food travel better in terms of packaging or just speed through our fulfillment.
Lee:
Ghost kitchens could help address these challenges. Also referred to as virtual or cloud kitchens, ghost kitchens are commercial kitchens focused on delivery and takeout that operate without a brick-and-mortar dining location. Ghost kitchens could create a trillion-dollar opportunity globally by 2030. That's according to a
virtual webinar
presented by Euromonitor's Global Food and Beverage Lead Michael Schaefer. Ghost kitchens vary in layout and strategy, but typically operate out of a large facility with 10 or more virtual restaurants.
Alex:
Some of these are located in a building or a warehouse, and ghost kitchen operators improve these facilities and build out subdivided kitchens, which they then sublease.
Lee:
So then during the time of the ongoing pandemic, what is the particular role that you think ghost kitchens has played for the food delivery space?
Alex:
So we've seen ghost kitchens definitely benefit from this surge in demand for food delivery during the pandemic. And ghost kitchens have been able to add capacity for those restaurants who have really exceeded their ability to fulfill orders through food delivery apps.
Lee:
So aside from providing a potential solution to the drastic shift to delivery that has taken place over the last year, ghost kitchens also reduce the overhead needed to support dining operations, things like waitstaff, furniture, decor and the additional space required for dining experiences. And beyond that, there are benefits ghost kitchens provide the traditional restaurant business model.
Alex:
These facilities have kitchens that are optimized for delivery, so that means faster orders and better-tasting food, leading to happier customers and more repeat orders. Lastly, operating on digital platforms only means that restaurants can quickly adapt menus, adapt prices and branding to pivot and address shifting customer demand.
Lee:
So some restaurants have launched entirely new online brands, and they're able to do that by operating out of a ghost kitchen rather than their own brick and mortar location. So I'm curious what your thoughts around this particular model are, and do you see this maybe becoming a larger trend post-pandemic?
Alex:
So the challenge for a virtual restaurant model—one is establishing brand value. And the second is that despite low startup fees, they're still high, high ongoing operating fees. So. It's very difficult to establish brand value without a brick-and-mortar location, and the brand value largely is established by dining experience. So you need very savvy digital marketing experience to be successful, growing brand value online. Also, despite low startup costs, there's definitely high fees to operating as a virtual restaurant. On top of the 20-30% commission charged by delivery apps, ghost kitchens charge commissions for services provided that may exceed the costs of operating a standalone restaurant. This leads us to believe that mom and pop restaurants that have limited brand value and digital savvy may struggle to operate successfully online. And the most successful type of users of ghost kitchens are medium or large restaurant chains that have existing brand value and are looking to add capacity in an existing market or to expand into a new market.
Lee:
Venture investment in ghost kitchens rose dramatically for the first time in 2018 and 2019, with more than $2.3 billion invested globally. That's after a combined $150 million from the two previous years. though 2020 saw a dip, with only $184 million invested, Alex noted that 2020 investor activity in this space has primarily been focused on later-stage deals for companies that have already achieved notable market share. Despite the cooling investment trend, companies have put capital to use amid the pandemic as consumer habits have shifted, opening the door to more ghost kitchen implementation and giving rise to innovative models that could provide solutions to current challenges ghost kitchens are facing.
Alex:
For one, REEF Technology is outfitting trailers which are co-located on leased parking facilities. So the upfront expense there is much less than retrofitting an entire building.
Felix:
REEF's mission is to connect the world to your block.
Lee:
Felix Gonzalez Roson is the VP of Corporate Strategy at REEF Technology.
Felix:
We're really looking to build what we call the app store of real estate. We decided to start with food delivery as the first app into this app store concept.
Lee:
REEF transforms underutilized urban spaces like parking lots into what they call neighborhood hubs.
Felix:
We have currently a network of more than 4,500 parking locations and more than 15,000 employees with deep experience in real estate, logistics and restaurant industries. This pretty much makes us the largest operator of parking, logistical hubs and neighborhood kitchens in the United States.
Lee:
REEF's neighborhood hubs offer a variety of services from distribution, logistics to health care. But a core part of that framework centers around REEF's virtual neighborhood kitchens.
Felix:
Food delivery represents a huge market opportunity. It's actually forced a lot of businesses to rethink their business models, to rethink the way they're reaching the consumers. We're really focused on providing flexibility and adaptability, which we think are the key to thrive in these changing environments that we live in. So as such in the case of kitchens, we've built the network of mobile kitchen units that we could easily place and reposition across our real estate network versus what you could do with a brick-and-mortar location, which for the good or for the bad, you're stuck with the same location.
Lee:
It's clear that REEF's mobile neighborhood approach has caught the attention of investors with the largest ghost kitchen deal on record—a $900 million late-stage VC round led by SoftBank Investment Advisers in 2018. More recently in May of 2020, REEF raised $700 million in growth capital to expand its neighborhood hubs and kitchens.
Felix:
There's no upfront cost to getting up and running on our platform. We cover everything from the access to the real estate. We cover everything from the infrastructure, the technology capabilities, the operational expertise and also even we get into the culinary expertise—providing advice to our brands. And once a kitchen or a restaurant brand partner has been onboarded into our platform, they're able to scale and expand their delivery services to new locations across the country very easily.
Lee:
And to that point, on expanding to new locations, it sounds like REEF is perhaps opening a door for more small local restaurants to succeed under a virtual model.
Felix:
Absolutely. And if you think about the food delivery industry until before the pandemic, it was starting to grow. But there was definitely a lack of a lot of these local players in all of these delivery apps. This event that we've had has actually accelerated the availability of these local restaurants that people are used to at the access of these delivery platforms. And some of them were definitely not ready to take over delivery operations. REEF neighborhood kitchens allows them to be able to transition, to be able to adapt and then continue serving the people in the neighborhood.
Lee:
You know, piggybacking off of that, we've talked a lot about food delivery in this conversation. I'm curious, what role does food delivery play in this virtual kitchen space? How reliant are these restaurants in their virtual kitchen for? How reliant are they on a food delivery app as a solution?
Felix:
Well, first of all, food delivery apps have been really critical in transitioning the food demand from the physical world to the digital world. So over time, you know, they build these large customer bases and really have access to the vast amount of customer data and insights. I really see a symbiotic relationship between the food delivery apps and the neighborhood kitchen operators in a way in which food delivery apps can provide insights into customer preference and help bring their favorite brands to their block. And on the other side, neighborhood kitchens can actually solve the logistical issues that delivery apps are facing, helping them improve their economics while also providing a superior experience to the consumer. So we think it's clear to everyone that food delivery is here to stay and will represent a very meaningful distribution channel for the restaurant industry. And as such, this is something that restaurants cannot afford to ignore. They really want to remain relevant.
Brad:
There's a tremendous amount of desire and demand for a better solution for food and beverage.
Lee:
Brad Reynolds is a COO of Creating Culinary Communities, also known as C3.
Brad:
I think about who we are, what C3 is, is a diversified food and beverage platform.
Lee:
C3 acts as a single operator partnering with celebrity chefs to deploy original food concepts via food halls, ghost kitchens and mobile delivery, as well as in-person dining. C3's portfolio of culinary concepts includes brands such as Crispy Rice, Plant Nation and Umami Burger.
Brad:
We're really putting ourselves in a position to build scale and also drive what we think is the right approach from a content-building and a technology perspective. Looking at food and beverage as more of an amenity and not as much of a standalone business—selling one menu to one consumer. We're trying to sell a diverse set of branded culinary with our own chef partnerships into a variety of different ecosystems.
Lee:
One of those ecosystems includes a fast-casual food hall inside New York City's Manhattan West Development, which will be powered by a 5,000-square-foot ghost kitchen.
Brad:
That's a 40,000-plus-square-foot project with Brookfield Properties here adjacent to Hudson Yards, and it's an incredible platform with all of the food and beverage outlets being operated under our own brand IP. So we have two full-service, and we have eight fast-casual brands all operating out of one venue, all of which are our concepts, our brands backed with our culinary team. So that is to a certain extent the model that we're rolling out in other venues in other cities nationwide.
Lee:
As part of their business model, C3 also licenses out their culinary brands to other ghost kitchen operators, including REEF, who Brad says is currently operating several of C3's brands out of 31 different vessels.
Brad:
When we think about what is working in the ghost kitchen space or the virtual kitchen space, what's working is the ability to better optimize the same old square footage of the back-of-house. But where we think the real benefit lies is really building into our existing infrastructure or our existing pipeline—building a better back-of-house that can stand alone in a virtual kitchen, delivery-only format that can be licensed into third-party kitchen operator operations. And that can also be the kitchen engine behind your traditional front-of-house, fast-casual or QSR, or even full-service dining experience. So out of the same piece of real estate, you can still have a 2,000-square-foot box. You can still do your, in our case, an Umami Burger, which is one of the brands in our portfolio. You can do an Umami Burger full-service or counter-service model, and you can be operating three to five concepts out of the back that are all backed by the same teams, the same operational focus, the same training. But you're now better utilizing that same piece of real estate where the customer in the front-of-house is thinking about you as Umami Burger. But we're thinking about ourselves as a diversified kitchen engine.
Lee:
Which Brad says not only benefits restaurant and kitchen operators, but also the consumer.
Brad:
It's a tremendous amount of increased diversity in your option set. You didn't move houses; you didn't move neighborhoods. You're still in the same trade area, and you didn't see any new restaurants pop up. But all of a sudden, wow, there's you know, there's 40 new restaurant concepts that I didn't know existed prior, probably because they didn't exist. And they're just new—let's call it complementary—concepts from existing brands that you know and love.
And I would say this is another big misconception. I'm peeling back the curtain here a little bit. But people say, "Don't you think those kitchens are affecting the industry in this way or that way? Don't you think it's good, bad, negative for chefs and restaurateurs, whatever?"
Everyone is doing it. OK, so, meaning you have probably ordered from a virtual kitchen or ghost kitchen and you had no idea. You have probably ordered from a brand that you've never heard of that was operated out of the back of a restaurant that you've heard of. So, you know, I would encourage people to be open to this as a really positive thing for the industry.
Lee:
And for Brad, it's clear that some of COVID's impact on the industry is here to stay.
Brad:
There's a certain component of kind of pre-to-post-COVID, you know, trend shifting, revenue-mix shifting that is here to stay. And I think we're never going back from that. So if you were doing 70% on premise, 30% delivery pre-COVID, post-COVID you may be doing, even when the world is back to normal, you may be doing 50/50. And really, this is, I think, the most opportunistic time we've ever had, at least in my career, in this industry, but it's also a terrifying time because the ambiguity is at an all-time high.
Felix:
I think it's important that brands identify the right partner to guide them through this journey. And they definitely should consider multiple factors, such as the scale and market presence of the virtual kitchen partner they're looking to work with—their tech capabilities, the operational expertise and, most importantly, the proximity to the consumer. The rise of the on-demand economy, what this has created is an expectation for consumers to receive things pretty much instantly. And from a logistical point of view, this is actually super challenging. And really the only way to actually achieve this, to actually provide things instantly, or in 30 minutes or one hour is being very close to the consumer and especially in the restaurant business where temperature of the food is a big differentiating factor.
Lee:
And Brad reminds us that the product is just as important as the model.
Brad:
There's no secret sauce to what is or is not going to make virtual kitchen operators or ghost kitchen operators successful in this shifting time in our existence within restaurants and food & beverage. I think it's really the focus, the creative approach and the willingness to think about existing restaurants as in the technical sense of fulfillment center for great food. It's all about maintaining integrity in the food that you produce, building awareness, building scale and building more efficiencies into the same old kitchen engine. That's really the only secret. But there's nothing—there's no magic bullet. Right?
This is a very dynamic time in the industry, in the marketplace. Focus on creativity, focus on authenticity in your brands and in your food and you know, and focus on being an amenity, really thinking about taking what you bring from a culinary or food and beverage standpoint, taking that and packaging that up as an amenity to a hotel, to a mall, to a food court, to a standalone brick-and-mortar, to an airport, to really bring a better amenity that provides a diversified service.
Lee:
So where will the industry go from here? What do our guests see in store for the future of ghost kitchens and food delivery, especially as we enter a post-pandemic world?
Brad:
I think we're never going to go back from the on-demand nature of food. I don't think there's any going back to a world where we don't pick up our phones and say, I want X, Y, Z cuisine and I want it in 25 minutes. That's here to stay. That was here before. It's been accelerated, and it's never going away. But the other side of that is people that are always going to want experiences. When you leave your house, you're going to be that much more excited to go have an amazing experience. And, you know, hopefully we get back to leaving our houses sooner rather than later. But when we do, we're going to what we're going to want something that it creates immediate, tangible value in our minds, something that is that's experiential, something that's credible both from a food and a destination and a setting and an environment standpoint. All those things that we have been deprived of, you know, for the last 12 months, those are the things that we're really going to crave. We need to solve for both those things. I think restaurants going forward are going to need to solve for those things. And you don't have to be both, but you have to be at least one of the two. I really think that that is a kind of a check-the-box area of focus for restaurateurs and operators going forward.
Felix:
I think the advancements in the food industry are following a similar path to those seen in the e-commerce space over the past years, and as such, I think there's definitely a lot of trends, but a couple of them that will definitely shape the future of neighborhood kitchens. So the first example is providing an omnichannel experience to the consumer. At the end of the day, it's all about being close to the end consumer anticipating the customer food demand and being the first one to serve them their favorite brands in the most convenient way. So having that ability to combine both the physical and digital world into a seamless experience, it's something that will really drive the future of the food industry.
Another one that I think also will have a big role in the future is the use of robotics to optimize the end-to-end operations. So using robotics, you know, and from all the aspects of the food, the food industry, from the preparation of food items and the assembly of orders all the way to the delivery of orders to the consumer, I think that's also something that we will see more and more in the future.
Alex:
I think the fate of ghost kitchens is tied to growth and food delivery apps and post-COVID, we might see somewhat more of a dip in online food ordering. But generally, long term, there's still a steady adoption. I don't think we'll see brick-and-mortar restaurants go away altogether, but we'll definitely see continued growth and the use of these food delivery apps.
We think that the ghost kitchen model will continue to evolve. There's no real dominant model now you see a number of players who each have their own solution. And we're seeing these different models. Ghost kitchen pods like REEF Technology is offering, these trailers and also larger facilities. As we continue to see evolution in this space, newer models could better appeal to these smaller mom and pops independent players.
We're seeing a number of different players either ghost kitchens or food delivery apps or ridesharing companies that are teaming up to offer restaurant delivery services and convenience offerings and grocery services all in one. So we may see some interesting combinations between those three going forward.
Lee:
In a challenging time, the restaurant and food industries have made considerable shifts. It's clear from our guests that many of those pivots will endure as a lasting evolution to the story of how we dine. For consumers, it's likely to create more diversity in food choices. And for investors, it's diversified the food business models to scale. I, for one, look forward to visiting my local restaurants when they open back up, but also enjoy the convenience of expanded food delivery options to come.
Thanks for listening, and hope you'll join us next time as we shift gears into the autonomous vehicles space.
In this episode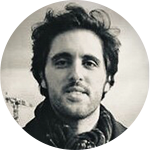 Felix Gonzalez Roson
VP of Corporate Strategy at REEF Technology
Felix Gonzalez Roson is the vice president of Corporate Strategy at REEF Technology. He started his involvement with REEF in 2018 as an investment banker, working with a team on the initial $1 billion investment from the SoftBank Vision Fund, as well as the acquisition of two major parking operators. The transaction positioned REEF as the largest network of mobility, logistics hubs and neighborhood kitchens across North America. After the fundraise, Felix joined REEF as one of the initial team members in the Miami office, and recently he was a core member of the fundraise team leading a $700 million growth equity round.

Prior to joining REEF, Felix worked as a tech investment banker between London and NYC at Alantra, a midmarket boutique investment bank. Felix holds a Bachelor of Business Administration with a major in finance from CUNEF University in Madrid, Spain.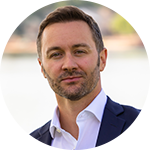 Brad Reynolds
Chief Operating Officer at Creating Culinary Communities
Brad Reynolds is the COO of C3, a disruptive restaurant company focused on building the restaurants of the future including ghost kitchens, fast-casual brick-and-mortar, and food halls. Prior to C3, Brad was the CFO and SVP of Franchise Strategy for Smashburger, a global fast-casual burger brand, where he led the strategic sale of the Smashburger business to Jollibee Foods Corporation, a multinational restaurant conglomerate. Before joining Smashburger, Brad was an investment banker for six years. He is a graduate of Kenyon College.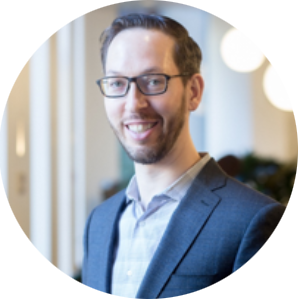 Alex Frederick
Senior Venture Capital Analyst at PitchBook
Alex Frederick contributes to PitchBook's venture capital and emerging technology research. His coverage areas include early-stage investments across the venture space, with an industry specialization in foodtech. Before PitchBook, Alex was a venture associate at Impact Engine, an impact investing firm focused on tech-enabled businesses. He holds an MBA in finance, entrepreneurship and economics from the University of Chicago and a bachelor's degree in business from Indiana University.