Israel
Innovation nation: Viola Ventures' Ronen Nir on the evolution of Israeli VC
October 9, 2019
Israel's rise to a global startup hub has been nothing short of remarkable. The country saw 107 VC deals worth around $484 million in 2009, according to PitchBook's
Venture Ecosystem FactBook: Israel
. Fast forward to 2018, and 331 deals worth nearly $3 billion were recorded. As of August 30 this year, almost $2.3 billion had been invested across 153 deals for Israeli companies.
Few firms have a deeper insight into the dramatic evolution of the Israeli VC ecosystem than
Viola Ventures
. Founded in 2000—and known as Carmel Ventures until rebranding in 2017—the tech-focused venture capital firm has experienced a similar growth trajectory to become an industry leader with over $3 billion in assets under management today.
The Israeli VC industry has gone through nearly three distinct decades of growth, according to Viola general partner Ronen Nir, who joined the firm in 2008. "We are currently at the end of the third decade of a startup nation,'' he said. "The ecosystem had its start in the early 90s and each decade since has been unique."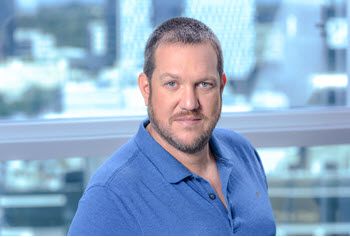 The first decade was very much the story of successful government intervention, explained Nir. This began in 1993 with the founding of Yozma, a government program that offered tax incentives for foreign VC investments, pledging to match an outside investment into Israeli startups dollar for dollar.
"The government was persistent from the beginning. Back then, the private institutions and early startups were mainly involved in seed-stage investments. Exits were relatively few but with very good returns and that helped jump start the industry."
Nir recalled that, in the early years, a lot of capital went into sectors such as telecommunications and semiconductors. At that time, he noted, Israel did not lack for startups capable of creating innovative products. Rather, the challenge was realizing the full commercial potential of these innovations.
"The turn of the millennium saw some very sophisticated technology come out from Israel," said Nir. "What we were missing back then was the ability to turn those great products into great companies. This is because Israel is a very small local market while the other big markets—be it US, Europe or Asia— are relatively far away."
Scale-up nation
By the end of the 2000s, a number of factors came into play that would see Israel shift from a so-called startup nation to a scale-up nation, according to Nir. One of the biggest changes that may not have been anticipated ten years earlier was the dawn of cloud computing.
"Cloud computing was one of the major trends that we saw at the end of the last decade," said Nir. "Not only were products being built on the cloud, but suddenly you could market and sell your products over the web. Using online marketing and inside sales, one could bring the markets closer to us."
He continued: "One doesn't have to make a first sale by setting up expensive sales operations in the US, for example. You can start marketing a product over the web from Tel Aviv, hire a couple of inside salespeople, get the traction that would allow you to raise a Series B or C and then expand to other markets."
All of a sudden, more early-stage companies had a sustainable business model and needed to move from creating a product to creating a sustainable company. Around the same time, Nir explained, the market had matured to a point where there were more founders with the requisite experience needed to scale a business: "We had entrepreneurs that were onto their second or third venture and wanted to build something bigger. Many also had additional experience working for multinational companies."
When it comes to sourcing talent, Israel also finds itself in a unique position with regard to its military. In a country where national service is compulsory, it is not uncommon to come across founders and tech talent with at least some military experience. Nir, who served with Israel Defense Forces Intelligence Unit for 13 years and holds the rank of lieutenant colonel, said this has been an advantage to the ecosystem.
"In many ways, Israel Defense Forces is the largest HR agency in the world. As an industry, we get a constant flow of people pre-screened by the military with hands-on experience with cutting edge technology, that is fuel for the ecosystem. It is a very unique model and hard to replicate in other places and that is definitely the secret sauce for us."
Stampede of the unicorns
An abundance of capital and talent has helped the ecosystem reach a point where not only is early-stage financing continuing to increase, but late-stage financing is also following suit. Israel is not alone in experiencing a rising tide of VC capital in recent years. When asked whether Israel's growth could be a case of a rising tide lifting all boats, Nir countered that there have been tail winds that have been unique to the country.
As Israeli startups have matured and started to generate more revenue, the country has witnessed heightened demand for growth capital needed to create additional value, Nir explained. Meanwhile, increased inflow of VC capital has been a reaction to overexuberant valuations seen in Silicon Valley since around 2014, with the growing number of startups reaching $1 billion-plus territory.
"What we saw was that a lot of the growth investors that were intimidated by the high valuations they saw in Silicon Valley started to look around and say 'maybe Silicon Valley is too expensive, maybe there are other interesting companies around the globe at a more reasonable valuation,' and they found Israel," said Nir.
However, while there is an abundance of capital and potential targets, Nir underscored the importance of being selective: "We are seeing 800 to 1000 companies a year and end up investing in 1% of them. This means we need a rigorous process."
Overseas ambitions
Many of these new companies will also be viewed through an international lens. This is particularly the case with the US, which has long-established cross-border links with Israel. Last year, US-based firms participated in 167 VC deals worth more than $2 billion for Israeli companies, per PitchBook's Venture Ecosystem FactBook: Israel. Last week, for example, Viola-backed adtech startup
Outbrain
agreed to merge with fellow New York-based and VC-backed rival
Taboola
in a deal worth a reported $850 million.
"The local market in Israel is small, so that means every new company thinks globally from day one," explained Nir. "For B2B businesses, the US is the first and most important market because it is the largest. It is far from Israel but we are familiar with the culture and most software companies are aiming that way."
Nir also pointed to Asia as a region of focus for Israeli startups, especially for those in the B2C space looking to tap into its large populations. "If you are looking at mobile, consumer products, gaming, advertising or even semiconductors, then Asia is actually becoming a very interesting market due to the high degree of consumer adoption. This is something that we have seen over the past 10 years and it is growing more and more."
By contrast, Nir noted that Israel's closest neighbor, Europe, can be a more challenging market to penetrate, with a greater focus on local business, for example, Germans buying from German companies and the French buying from French companies.
"The UK is the only exception in that it is more open to other English-speaking countries. It is also hard to scale in Europe because of the language barrier, so it is a fragmented market. But I think it will change and there will be more activity between Israel and Europe over the next 10 years," said Nir.
Indeed, European investor participation in Israeli VC hit a high of 86 transactions worth in excess of $900 million last year, while over $820 million has already been closed in the first half of 2019. The question Nir considers now, is where the Israeli ecosystem goes from here.
Looking ahead, Nir is not concerned about the next one to two years, or the ability to make additional investments and get good returns—he is concerned with the mid-term risks: "Political instability in the world is, maybe for the first time, really starting to affect the tech industry worldwide. The industry needs to work together to see the continuation of the global ecosystem."
"We have a strong foundation but I like to keep a practical head and say we shouldn't just lie back and enjoy it," Nir said. "We have to work diligently to solve all the issues to make sure that we can build on those foundations."
Featured image via alengo/iStock/Getty Images Plus
Join the more than 1.5 million industry professionals who get our daily newsletter!