Big Things
10 big things: Instacart leads a delivery gold rush
March 7, 2021
It can be dizzying to think about the vast range of ways in which the pandemic has transformed society. One of the most prominent examples is the boom in delivery services of all kinds. Consumers still want to buy groceries, get meals from restaurants, and shop for clothes, tech products and other doohickeys galore. They just want to do it without leaving their homes.
As is so often the case, this burst in consumer interest in a space has led to a flood of venture capital deals. That flood may have reached a new high-water mark this week, as various delivery companies across four continents combined to raise nearly $1 billion in new funding and set the stage for at least two high-profile public debuts.
Instacart, Uber, Coupang and Deliveroo are just some of the big names making big delivery news, which is one of 10 things you need to know from the past week: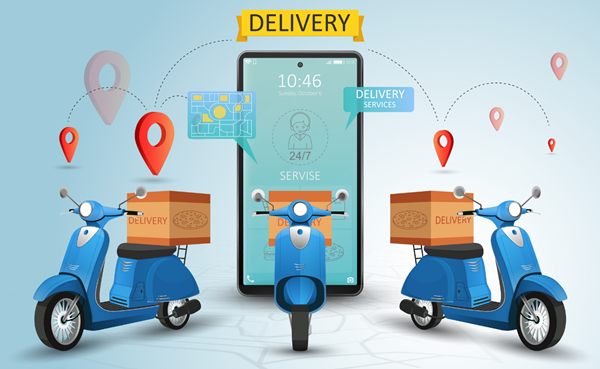 1. Special deliveries
Since the onset of the pandemic about a year ago, Instacart had already raised more than $500 million in venture funding and more than doubled its valuation. But that still wasn't enough for the grocery delivery giant, which hauled in $265 million more this week at a $39 billion valuation, a huge uptick from the $17.7 billion valuation it landed just five months ago.
Speculation continues to mount that Instacart is on the brink of going public. After this recent fundraising flurry, however, it's hard to imagine that raising new capital will be a motivation for an IPO. Perhaps a more likely scenario is that the San Francisco-based company opts for a direct listing as an alternative path to liquidity, following in the footsteps of Roblox, UiPath and Databricks, three other unicorns that have recently raised major new rounds at huge valuation step-ups in advance of potential direct listings.
Another Bay Area delivery startup closed a mega-round of its own this week, in the form of Deliverr, which brought in $170 million in combined debt and equity funding. Instead of food, the company focuses on ecommerce. And it seems to have set its sights on challenging an industry titan: A press release announcing the new round promised to deliver a "Prime-like customer experience" to its clients.
Autonomous delivery options have made fresh headlines, too. Uber this week spun out the delivery robot unit of Postmates, which Uber acquired last year. Dubbed Serve Robotics, the unit is building robots that deliver a range of goods to city-dwellers, having already piloted its offerings in Los Angeles.
That covers North America. In South America, Brazil's Loggi reportedly raised 1.15 billion Brazilian reais (around $200 million) in new funding at a valuation of some $2 billion to finance its array of delivery offerings, ranging from a courier service to grocery deliveries. Loggi's most recent venture round had been a $150 million investment from 2019 that included participation from SoftBank.
The grocery delivery deals were flying even thicker on the other side of the Atlantic Ocean. The Czech Republic's Rohlik banked €190 million (about $226 million) to aid in its global expansion. Germany's Flink raised a hefty $52 million seed round for its grocery delivery services just six weeks after its official launch, according to a TechCrunch report. And Dutch competitor Crisp landed €30 million for its own grocery delivery service, which relies on electric delivery vehicles and aims to generate minimal food waste.
Perhaps the biggest player in Europe's food delivery market is the aptly named Deliveroo, a UK-based company that has previously raised well over $1 billion, according to PitchBook data. Its contribution to this week's news was announcing plans for an IPO in London, one that
could value the company at $10 billion
. Deliveroo also plans to pioneer a new policy in London that allows companies to go public with a dual-class share structure, which allows insiders to maintain more voting power.
Give the globe another spin, and we land in South Korea, the home of ecommerce and delivery powerhouse Coupang, which has already raised billions in funding from SoftBank and a whole host of other backers. This week, the company revealed that it plans to offer 120 million shares at $27 to $30 apiece in its upcoming IPO in the US, a midpoint pricing of which would raise $3.4 billion—almost the same amount as DoorDash's IPO proceeds last December.
And that was all just from the past seven days. The rest of 2021 has been studded with other significant deals in the space. India's Zomato raised $250 million at a $5.4 billion valuation. Jüsto raised $65 million for grocery deliveries in Mexico and Latin America. Good Eggs, a US-based grocery delivery startup, banked $100 million. In Finland, Wolt pulled in $530 million for food delivery. Uber agreed to pay $1.1 billion for alcohol delivery startup Drizly.
The list goes on and on. It's unclear if the global enthusiasm for all things delivery will continue once the horrors of the pandemic recede. But investors are betting that it will.
2. Space SPACs
The interest SPACs are displaying in space startups continues to be out of this world. Rocket Lab, which specializes in building and launching small rockets to carry satellites into orbit, agreed to go public this week by merging with a SPAC at a valuation of $4.1 billion. Spire Global, which collects and analyzes data gathered by its network of satellites, inked a SPAC deal of its own that will value the combined company at $1.6 billion. Both companies count Bessemer Venture Partners among their VC backers.
3. Viva Las Vegas
Thirteen years after consummating an ill-fated acquisition of Caesars Entertainment, Apollo Global Management is making
a new investment in Sin City
. The firm agreed to pay $2.25 billion to purchase The Venetian Resort and Sands Expo and Convention Center, which is currently owned by Las Vegas Sands, the gambling and entertainment company formed by recently deceased Las Vegas power player Sheldon Adelson. As part of the deal, real estate investor Vici Properties will pay $4 billion for The Venetian's land and then lease the assets back to Apollo.
4. Viva retail
That wasn't the only notable move Apollo made this week. The firm also agreed to acquire arts-and-crafts retailer Michaels in a $3.3 billion deal, the sort of multibillion-dollar investment in retail that has lately grown less common in private equity. But perhaps retail is making a comeback: In other news, Insight Partners made a $500 million minority investment to support the spinout of Saks Fifth Avenue's ecommerce business into a new standalone company that will assume the simpler name of Saks.
5. Fintech meets hip-hop
Klarna, a Swedish provider of point-of-sale loans, raised $1 billion in new funding at a $31 billion valuation, nearly tripling the $10.65 billion valuation it garnered just six months ago. Snoop Dogg is among Klarna's existing backers. And Square, another budding fintech giant, lined up an eyebrow-raising acquisition this week: The company agreed to pay $297 million for Tidal, which is backed by Jay-Z,
prompting immediate speculation
about why a payments company is buying a music streaming service. Jay-Z will also join Square's board.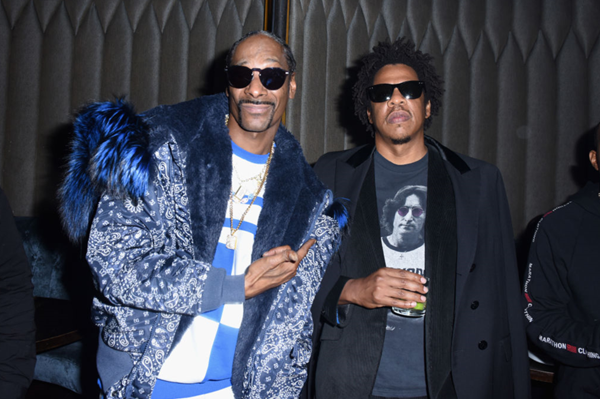 6. Flying taxis
Lilium, a German company developing electric air taxis, is in talks to go public by merging with a SPAC, Bloomberg reported, a deal that would mark the latest overlap between futuristic mobility and blank-check companies. Another German company with very similar aims, Volocopter, opted to raise new capital on the private market, bringing in €200 million (about $238 million) for a Series D.
7. Teaming up
Clearlake Capital is based in Santa Monica, Calif. TA Associates is headquartered in Boston. But 3,000 miles of distance hasn't stopped the two private equity firms from doing a little collaborating. Bloomberg reported this week that the two are considering a sale of jointly owned portfolio company DigiCert that could value the cybersecurity provider at some $8 billion. And Clearlake and TA Associates also joined forces to acquire a majority stake in data integrity specialist Precisely from Centerbridge Partners in an SBO reportedly worth $3.5 billion.
8. Hippo & Hopin
Hippo, a developer of home insurance technology, became one of the latest VC-backed unicorns to line up plans to merge with a SPAC, signing an agreement this week that will value the combined company at $5 billion. A similarly named but very different startup was also in the news, as UK-based virtual events specialist Hopin hauled in $400 million at a $5.65 billion valuation, continuing a meteoric rise over the past 12 months.
9. Identification
The idea of securely identifying and authenticating users is at the heart of a $6.5 billion merger that was lined up this week, as publicly traded Okta agreed to acquire venture-backed rival Auth0. The deal looks like a win for Auth0 investors such as Trinity Ventures, K9 Ventures and Bessemer Venture Partners, considering the company's previous peak private valuation was $1.9 billion. But investors in Okta aren't so enthused: Between Monday and Friday, the company's share price sank nearly 20%.
10. Psychedelics
It's not every day you see substances like DMT, MDMA, ketamine and psilocybin prominently featured on the website of a venture-backed unicorn. But that is the case for Atai Life Sciences, a biotech company developing ways to use psychedelic compounds (as well as other substances) to treat mental health issues, which raised $157 million this week at a reported $2 billion valuation. Atai counts Apeiron Investment Group and Peter Thiel's Thiel Capital among its major backers.
Join the more than 1.5 million industry professionals who get our daily newsletter!