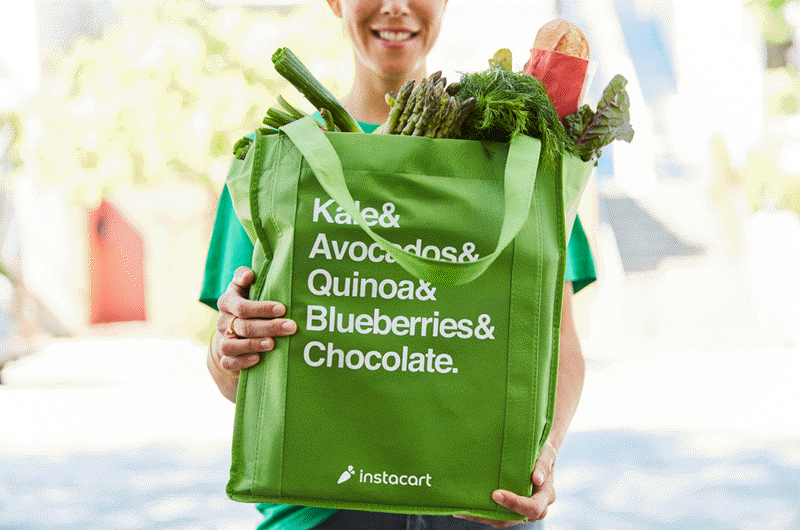 Instacart
has raised $150 million in fresh financing at a $4.35 billion valuation. The new funding, which was first reported by Axios and confirmed to PitchBook by an Instacart spokesperson, is an addition to capital raised earlier this year in the company's Series E and brings the round total to $350 million.
When Instacart closed on the first part of the funding in February,
its valuation clocked in at $4.2 billion
. That was already a significant jump for the San Francisco-based business, and now that the round is complete, the company has raised more than $1 billion total. We've taken a look at Instacart's funding & valuation history, along with select investors in each round:
2013: $10.8 million Series A | $25 million valuation | Sequoia, SV Angel


2014: $44 million Series B | $380 million valuation | Andreessen Horowitz, Sequoia


2015: $220 million Series C | $1.96 billion valuation | Kleiner Perkins Caufield & Byers, Comcast Ventures


2016: $36 million corporate round | $2 billion valuation | Whole Foods


2017: $413 million Series D | $3.41 billion valuation | Sequoia, Thrive Capital


2018: $350 million Series E | $4.35 billion valuation | Coatue Management
Although relatively small, the corporate round from March 2016 is particularly significant because it marks the partnership between
Whole Foods
and Instacart. At that time, the two companies teamed up in a deal that reportedly made Instacart the exclusive delivery partner for perishable items from Whole Foods. The deal was set to last for five years, which would mean it's expiring in 2021.
But when
Amazon
bought Whole Foods last year, the acquisition called that agreement—and Instacart's high valuation—into question. In early February, Amazon announced it would start delivery of Whole Foods products through Prime Now, something that seems to violate the Whole Foods-Instacart agreement, though there hasn't been an official comment on the status of that deal.
Some commentators predicted that Instacart would meet its demise with the Amazon-Whole Foods partnership, but in fact, its valuation has risen by more than $1 billion since the acquisition was announced. And in December, news emerged that revenue at the same-day delivery service was up 150% YoY.
Another win for Instacart is the recent agreement it penned with Sam's Club, a division of
Walmart
: Under the deal, Instacart has partnered with the membership-only warehouse chain to deliver groceries in several markets across the US. The relationship between the two companies could be major, as Instacart is reportedly in talks with Walmart for a bigger agreement. If Instacart becomes the deliverer of choice for Walmart, it would have a lock on nearly every major US grocer, adding to a roster that already includes Kroger, Publix and Albertsons.
Check out Instacart's free profile.