Germany
Is Berlin Europe's next big tech hub?
March 11, 2019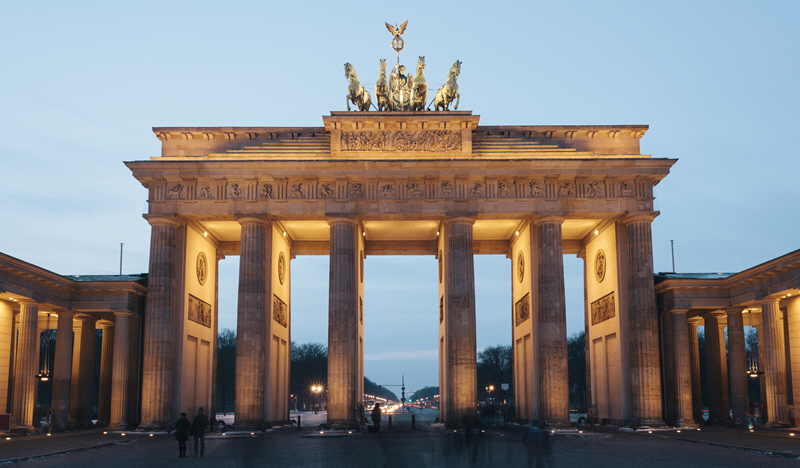 Looking at Europe's venture capital landscape, London is the de facto hub for tech startups. It is home to a plethora of unicorns such as fintech
OakNorth
and delivery service
Deliveroo
, and startups based in the capital receive more funding than anywhere else in Europe. But as other ecosystems on the continent mature, London's hegemony might be in question. With the Brexit deadline approaching rapidly and still no deal in sight, startups, the talent they require to grow and corporations are all beginning to question their allegiance to the British capital, looking to alternatives that are becoming more attractive. One contender for the tech hub crown is none other than the German powerhouse Berlin.
Being the largest city in Europe's biggest economy is sure to come with some advantages, and VCs are taking notice when weighing their options amid the political turmoil which is plaguing Germany's counterparts. The amount of capital raised by German startups
broke a record last year with €3.4 billion
, with most of this going to Berlin, per the PitchBook Platform. Nearly 40% of funding was received by companies in the capital, compared with 5.9% and 18.3% for Hamburg and Munich, respectively.
Berlin clearly emerges as the domestic winner when it comes to venture capital funding but, how does it fare compared with its international peers? London is, of course, miles ahead. Per PitchBook data, the UK capital received more than €5.4 billion from investors against Berlin's nearly €2 billion in 2018. But aside from London, the German city appears to be leading the pack. Its most natural competitor, Paris, came close but didn't quite match its capital raised, securing almost €1.8 billion from VCs last year. Two other potential candidates, Amsterdam and Zurich, fall way behind with €274.3 million and €263.7 million, respectively.
A startup paradise?
Dubbed by some as Silicon Allee, it is estimated that a startup is founded every 20 minutes in the German capital. But what is it that makes Berlin so attractive to budding entrepreneurs? The past is normally a decent indicator of the future, and looking at some of the names that the city has produced, it's a promising sign to those wishing to enter into the ranks of European unicorns.
Among the countless tech businesses making Berlin their home,
N26
emerges as one of the more high-profile. The challenger bank briefly claimed the biggest ever fintech round on the continent after raising $300 million in an
Insight Venture Partners
-led fundraise last year. Online car marketplace
AUTO1
remains one of Europe's most valuable startups, worth €2.9 billion after securing €460 million from
SoftBank
's Vision Fund last year. Berlin's thirst for cutting-edge tech is providing exciting investment opportunities for investors and entrepreneurs alike.
For tech startups already on the ground and looking for funding, there is a host of investors on the doorstep who are seemingly eager to splash the cash. PitchBook data shows that over the past three years, VCs from the city have been investing more and more into their local startups, with last year
seeing around €1.2 billion
, up from €586 million in 2016. These firms include
Rocket Internet
, which has backed superstars including
Delivery Hero
and
Hello Fresh
. While German investors are traditionally known for their cautious attitudes and fear of failure, this rising trend might be challenging that opinion.
Alongside investment opportunities, Berlin's culture and the overall quality of life and—importantly—cost of living play a big role in the city's appeal. With the UK possibly losing tech talent, friendlier locales like Berlin will appear even more attractive to adventurous entrepreneurs. The capital's open attitude and cool image are sure to appeal to a younger, tech-savvy crowd, and the relatively low rents don't hurt either.
Germany as a whole is easing up immigration rules to attract foreign workers and, according to The German Startup Monitor, almost 30% of startup staff are from abroad. A clear demonstration of Berlin's favorable attitude toward young businesses can be seen in the form of Google-backed Factory Berlin, which is described an "international community of innovators" allowing members to come together in the name of innovation. There is already a considerable tech workforce in the city, according to Atomico's 2018 State of European Tech report, with round 99,400 professional developers having taken up residence in Berlin.
While London remains the No. 1 tech hub in Europe, Berlin's increasingly mature ecosystem and open attitude is swiftly making the city a real contender to the crown.
Check out our Venture Ecosystem FactBook: DACH for more information on the region.