Lime eyes another $500M while Spin weighs funding offers worth 'tens of millions'
May 15, 2018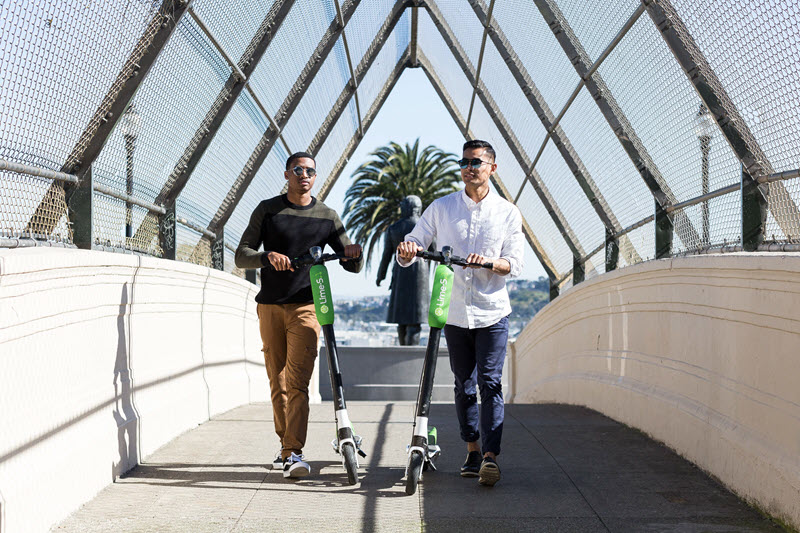 All members of the scooter startup trifecta may pull in fresh venture capital in 2018.
Axios has reported
that
Lime
is looking to raise up to $500 million in what could be a combination of debt and equity. The final terms of the deal are subject to change as the startup is reportedly still negotiating with prospective investors.
We asked Lime late last week about a potential upcoming funding. A spokesperson said the company declined to comment on rumors and speculation. We reached out again Tuesday and are waiting for a response.
Founded in 2017, the dockless bike and electric scooter provider
topped off its Series B with a fresh $70 million
at a $260 million valuation just three months ago. That brought the company's total equity funding to $132 million, per PitchBook data. Coatue Management led the Series B for the San Mateo, CA-based startup, with participation from
DCM Ventures
,
GGV Capital
,
Section 32
,
AME Cloud Ventures
and basketball star Kevin Durant's The Durant Company.
Meanwhile, a source with knowledge of the situation told PitchBook on Tuesday that
Spin
, a competitor to Lime that also provides dockless scooters and bicycles, has "multiple offers on the table worth tens of millions." Spin needs an injection of capital if it wants to compete with Lime and
Bird
, the third member of the scooter trifecta. To date, it has raised just $8 million via a Series A led by
Grishin Robotics
last May. Spin is valued at $43.2 million.
Bird, for its part, raised $100 million at a
$400 million valuation
in March. It's backed by
Valor Equity Partners
and
Index Ventures,
among others.
News of Lime's attempt to raise fresh funds comes as the company continues to launch fleets of electric scooters, called Lime-S, in cities across the US. The company launched its electric scooter service in Honolulu within the last week, though several of the scooters have already been confiscated by the city. Lime didn't have the proper permission, per reports, with Honolulu mayor Kirk Caldwell telling
Hawaii News Now
the scooters appeared after he asked Lime not to deploy their fleet in the coastal city.
The scooter wars are ongoing, particularly because it's still the wild west when it comes to regulating electric scooters and bikes. It's going to be quite a fight for Lime, Spin and Bird as they each seek a majority foothold in a hot market.
Related reads: 'Bikesharing is the next Uber': Spin founder optimistic amid Ofo's US launch

Spin wants to clean up the bikeshare mess with cryptocurrency