Lyft
has started working with IPO advisor Class V Group to prepare a public offering that could come as soon as March or April 2019, as first reported by Bloomberg.
Hiring the advisor is reportedly part of Lyft's efforts to beat chief US rival
Uber
to the public markets. The two ridehailing companies have been mainstays in the IPO rumor mill in recent months, and both are prime candidates to go public sometime soon, though it would be something of a surprise if Lyft beats Uber to the punch, considering that the latter is older, holds more market share and is much more highly valued on the private markets.
However, those last two points have slowly been shifting. Lyft, founded in 2012, reported earlier this year that its market share in the US had reached 35%, up from 15% in January 2016. And reports have indicated the company is on track to pick up record bookings this year. That's likely thanks in part to Uber running into struggle after struggle over the last few years, from sexual harassment allegations to the ouster of founder Travis Kalanick.
Uber, founded in 2009, is the most valuable private company in the US, with a valuation that hovers around $70 billion. But while Lyft is still far behind, with a $15.1 billion valuation, the company is still one of the most valuable companies in the country. And it has momentum: Lyft's valuation has nearly tripled since the beginning of 2016, when it was worth $5.5 billion.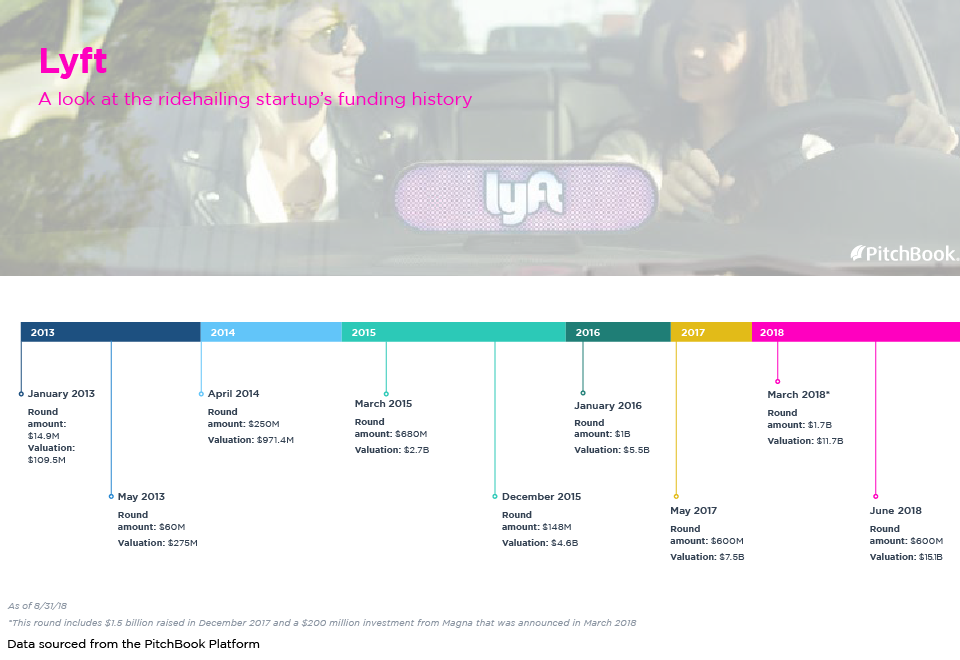 This is the latest development in Lyft's road to an IPO. A full year ago, reports emerged that Lyft was close to choosing an advisory firm for its upcoming listing. At the end of 2017, the San Francisco-based company brought on Kristina Omari as its first VP of corporate development and investor relations, a role that could have been created to work on a public offering. And early this year, Lyft hired Jon McNeill, a former Tesla executive, as its new COO. Then, of course, there's the company's improving market share and positive financial indicators.
For Lyft, there are pros and cons to going public before its biggest rival. It would be the first US ridehailing company to hit the public markets, which would mean it can set expectations for the industry and attract investor interest early. But Lyft, as the less valuable of the two, could also lose out on investors who are holding out for Uber's IPO.
Uber CEO Dara Khosrowshahi has said his company will likely go public in the second half of 2019.
Related read: VC-backed IPOs are bouncing back in the US