Cybersecurity
New name, no problem: Keyfactor preps for future of cybersecurity with $77M funding
January 22, 2019
View comment

(1)
As the traditional internet makes room for the Internet of Things, there's one cybersecurity company that's been steadily growing since the days of dial-up.
Keyfactor
, a Cleveland-based information security company formerly known as Certified Security Solutions, has announced a $77 million growth funding from
Insight Venture Partners
. The company previously raised $3.5 million in September 2018, per the PitchBook Platform.
Founded in 2001, Keyfactor had received prior backing from
Plymouth Growth Partners
and
Generation Ventures
.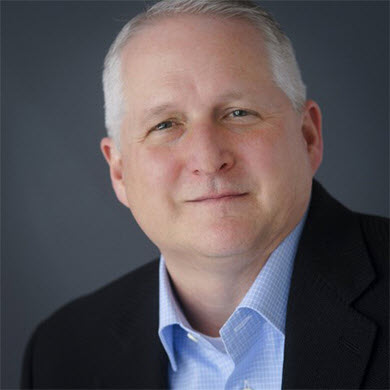 When asked about the company's highest priorities for growth, CEO and co-founder Kevin von Keyserling (pictured) told PitchBook that global expansion leads the list.
"Keyfactor as a whole has been primarily focused on North America, so if you think of our footprint of operations, most of our clients have been reached through a direct sales course in North America," he said. "A portion of our funding is going to allow us to expand globally into the European marketplace."
This is significant due to the saturation of privately held cybersecurity companies headquartered in North America compared to Europe. Since the start of 2010,
more than 1,200 North America-based cybersecurity companies have received VC funding
, according to PitchBook data. That total drops to roughly 400 for Europe, so with further penetration, Keyfactor could stand to benefit from a less-saturated geographic market that is hungry for cybersecurity solutions.
Beyond international expansion, the company is still settling into its new branding ever since a name change in November 2018.
"Comments I hear from our clients are about why haven't [they] ever heard of 'Keyfactor' before," von Keyserling mentioned when asked about his concerns regarding marketing efforts.
Certainly, it can be said that Keyfactor is a much more brandable name, albeit an expensive change after almost 18 years under its previous branding. Perhaps, however, this is more of a catalyst for global expansion as fresh new eyes overseas would not be confused by the name change.
Sustainable future
While the sudden injection of funding is exciting, a grave threat hangs over the cybersecurity industry.
Currently, mathematically based cryptography powers the way information is encrypted and moved around. A classic example is your credit card number being encrypted as it moves from your computer to an online retailer's servers. However, cryptography is also used to keep critical, fast-moving data—such as an autonomous vehicle's position and bearings—secure and protected from bad actors.
Since cryptographical algorithms usually use mathematical equations and random numbers to generate unique "keys" that protect data, cracking these keys would require obscene amounts of processing power to try to reverse engineer every mathematical possibility. At current processing speeds, it would take well beyond an average human lifetime of uninterrupted attempts to finally discover the correct numbers that created the original encryption equation.
This explains why phishing is usually used to trick people and steal your passwords and sensitive data, since there's no practical way to simply "figure it out" using computing power.
However, quantum computing may eliminate this barrier. While not currently in mass production and still estimated to be at least five years away, according to Keyfactor, quantum computing would allow significantly faster processors to be built. While this would be great for legitimate means, such as developing artificial intelligence or checking Instagram faster than you ever dreamed of, it would mean that complex cryptographical equations can suddenly be solved with varying degrees of ease.
When asked how Keyfactor plans to overcome this threat, von Keyserling seemed confident in his company's seemingly simple approach.
"It's a topic that a lot of folks are putting a lot of time into thinking about," he said. "The popular algorithms that are used every day include RSA and elliptical curve algorithms. But there are a couple of firms and research companies working on quantum-resistant algorithms."
Much like quantum computers, quantum-resistant algorithms are still in development; as a result, it's not fully clear the exact ways quantum computing would threaten present-day cryptography or how quantum-resistance would respond. It's up for debate as to whether quantum computing will pose a real threat or whether it's simply unfounded fear of the unknown.
But von Keyserling isn't taking any chances.
"There's this concept of crypto-agility—being able to update those algorithms in real time—to be resistant to quantum computing," he said. "We've been working with an undisclosed company that's been working on the standard for quantum-resistant algorithms."
"We are one of the first companies to actually demonstrate that capability in real-life scenarios," he added, suggesting that as new technology may potentially threaten the integrity of encrypted data, his company has the quantum-resistant algorithms ready to inject into its products instantly and with minimal interruption on the end user's part.
When asked about any new software in development, von Keyserling denied there would be any new titles released in the foreseeable future. Instead, Keyfactor's $77 million windfall will further propel development of their current two software offerings, Command and Control. He stated that the company expects to be fully funded for at least 12 to 18 months at the minimum and that they're open to the idea of a potential merger or acquisition, although he did not elaborate further.