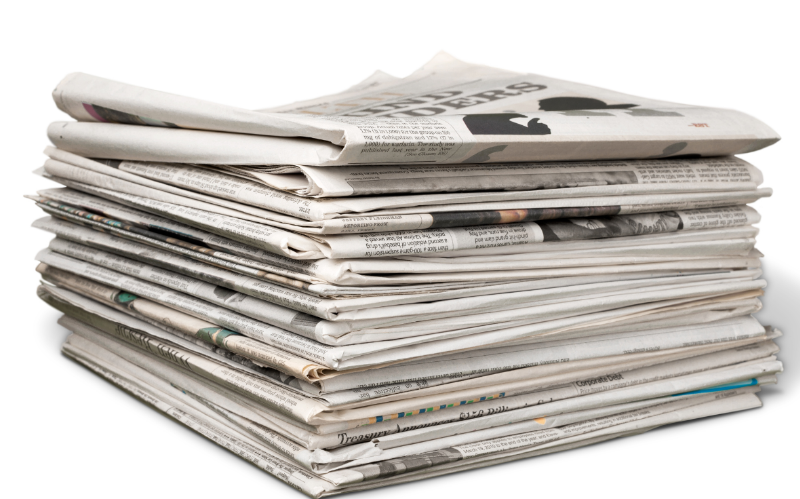 The financial challenges facing the newspaper industry haven't deterred potential acquirers just yet.
Donerail Group, a newly formed investor led by former hedge fund executive Will Wyatt, is reportedly close to a deal to buy
Tronc
, the newspaper publisher that owns the New York Daily News, The Baltimore Sun and a handful of other dailies across the US. The news comes a day after the Tronc-owned Chicago Tribune reported that multiple private equity firms were circling Tronc, and that one had offered to buy the publisher for between $19 and $20 per share, marking a healthy premium to it's $14.77 closing share price on Tuesday. The take-private deal would value the business at more than $700 million.
Wyatt previously worked at activist hedge fund
Starboard Value
, where he spearheaded investments in the media sector, per Reuters. That includes a bet on US television operator
Tribune Media
, which coincidentally canceled its planned $3.9 billion merger with
Sinclair Broadcast
on Thursday.
If Donerail does make a deal for Tronc, it would end months of rumors about potential buyers. The New York Post reported in April that
Apollo Global Management
had engaged the newspaper conglomerate in takeover talks, but Leon Black's buyout shop reportedly lost interest when Tronc sold The Los Angeles Times, The San Diego Union-Tribune and other newspaper holdings to billionaire Patrick Soon-Shiong for $500 million.
SoftBank
,
Gannett
and others were also
reportedly interested
in Tronc at one point.
Then, last month, Politico reported that a PE firm—which may or may not be the same investor mentioned in the recent Chicago Tribune report—could buy Tronc for that same price of $19 to $20 per share. Tronc's stock inched upward with the new sale talks, closing Thursday up 2%, at $16.96 per share, to give the business a market cap of some $617 million. The stock surged as high as $17.30 on Wednesday before trading was temporarily halted.
A sale would mark a huge win for Michael Ferro, who stepped down as Tronc's chairman in March when he was accused by multiple former employees of sexual harassment (but not before receiving a $15 million lump payment as a "consulting fee"). Ferro subsequently agreed to sell his 25.6% take stake in the business to McCormick Media in April for more than $208 million, but that deal eventually fell through.
Check out our past coverage of PE's rocky relationship with the newspaper industry.