Q&A: Former NFL player Isaiah Kacyvenski sees 'massive opportunity' in sports tech
May 12, 2017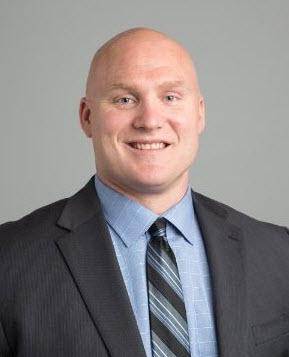 Isaiah Kacyvenski's financial awakening came when, after he was drafted a​s a linebacker by the Seattle Seahawks in the fourth round of the 2000 NFL Draft, he received his first paycheck. Its contents: more than $200,000.

"And I remember thinking it was the most amazing thing in the world," Kacyvenski told PitchBook. "But I remember also feeling this sense of, I better learn everything I possibly can to take care of this money."

As a Harvard University graduate, learning is something Kacyvenski enjoys. After his eight-year career in pro football ended in 2008, he embraced the worlds of finance and business with open arms. Now, Kacyvenski is one of the co-founders of the Sports Innovation Lab, a Boston-based market research firm, and he recently accepted a new role as an industry advisor to Star Mountain Capital, an asset management firm focused on the lower middle market.

We chatted with Kacyvenski about his new gig, the transition from sports to business and why he thinks that the convergence of sports and tech represents "a massive opportunity" for investors.

(The following conversation has been lightly edited and condensed.)

PB: How did your new role at Star Mountain come about? What appealed to you?
IK: I've known Brett Hickey, the founder of Star Mountain Capital, for almost 10 years now. We met through a mutual friend and really hit it off, and we just stayed in touch since. We've got a common background based on his speed-skating background [Hickey was formerly a member of the Canadian national training team], and I just remember having a lot of really great talks about transferring those skills from the field and the ice into business.

I think there are a couple initiatives that we really saw as great intersections between my background and ability to see some of the different landscapes that they weren't seeing. And that's kind of the intersection of sports, technology and digital health and how that's going to play a role in how we use physiology to create a completely different paradigm for how we all think about our health in a very proactive way.

Was your plan always to go into business once your football career was over?
My backup plan was to be a doctor. Going to undergrad at Harvard, my backup plan was that if I didn't make it in the NFL, I'm going to be a doctor. But by the time I retired, I still had my passion and love for medicine, but I really saw that shift. What the NFL did was allow me in my time there to really pursue my intellectual curiosity for the first time as I saw fit. I wasn't constrained by classes and what the curriculum is. I've got this base of knowledge, but I actually want to explore a variety of different pieces. So I started from the ground up, trying to learn everything I could about the public and private markets.

What was that process like?
In a very similar way to how I prepared for football, how I prepared for my studies, especially in the sciences, I took the same approach to learning about the public and private markets. I hired a financial advisor, learned everything I could from him, got another financial advisor, did the same thing. I really tried to learn from the ground up, over and over. So this unstructured ability to see curiosity, that kind of led to continuing to learn and learn and learn, and not being afraid to ask questions and ask more.

What are some of the other similarities you see between football and business?
Business comes with its own challenges, but a lot of stuff transfers over. The ability to persevere, how you react to things that happen, I think that's something you learn as an athlete, and that's something Brett and I have talked about plenty. How do you react and how do you figure out the next solution, rather than sitting there and sulking.

I remember going to my first board meeting post-retirement, being in a real business setting, and I remember someone was chastised by the board of directors. And I thought, huh, that wasn't that bad, this is it? That's the only yelling, nobody's throwing an absolute tantrum? And I remember getting out of the meeting and a pal comes over and says, "Oh my gosh, can you believe it? This is pretty intense." He goes, "That's about as bad as it gets, don't worry about it." And I'm thinking in my head, if that's as bad as it gets, this is gonna be really easy, from that side of it.

Your work tends to focus on the intersection of sports and tech. What makes that space exciting to you right now?
This idea of quantifying physiology, optimizing performance, minimizing your risk of injury—in the end, the quantified athlete is an extension of the quantified self. The body is spitting out massive amounts of data, and we're yet to be able to capture even a tiny little fraction of that. I think the ability to capture it in a highly accurate way outside of a controlled setting will lead to, in the end, all of us feeling good. You start to lay the groundwork for all of us wanting to feel our best every single day, and you start putting a blueprint together of how you feel your best, from nutrition to sleep to energy, etc. That's not going to come overnight, but that's not just relevant to athletes, it's relevant to everyone. That's why I see a massive opportunity around this.
Want to read more about former athletes who've ventured into the world of investing? We highlighted 8 athletes-turned-VCs, plus 8 more former pros who got into PE.