Q&A: How Airbus is working to take urban mobility airborne
March 13, 2018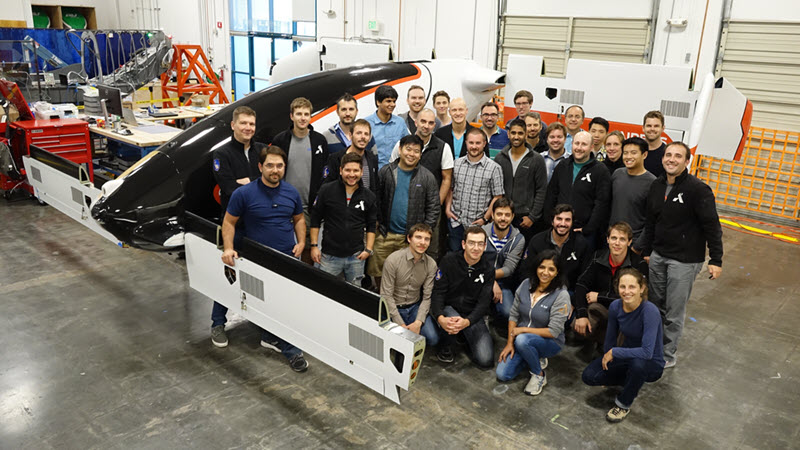 In
a recent post
, I outlined the rapid development and looming approach of urban air taxis. Several startups, including VC-backed Lilium and Vahana, a unit of Airbus and its A³ division, are developing electric vertical takeoff and landing (eVTOL) prototypes that are battery-powered and autonomous. First flights have been completed. Regulatory hurdles are being explored. And the industry is looking ahead to Uber's second annual Elevate conference, a two-day exploration of urban aviation, in May.
A future of rapid, on-demand air transportation is coming quickly. I spoke with Zach Lovering, project executive at Vahana, about what's shaping up to be most transformative transportation evolution in decades.
The following has been lightly edited for length and clarity.
PitchBook: What do you make of the intense competition in the space?
Lovering: It's validating to see the scale of investment and numerous players in the eVTOL market. We have long believed that more players are better for the industry. So, we welcome them, their approach and their efforts. As has happened in other fields, we anticipate this kind of investment to lower the cost for new entrants and to also be a boon for every company in the field as we work towards an end goal of certification.
Lots of collaboration is still needed. And no one single company will solve all the challenges.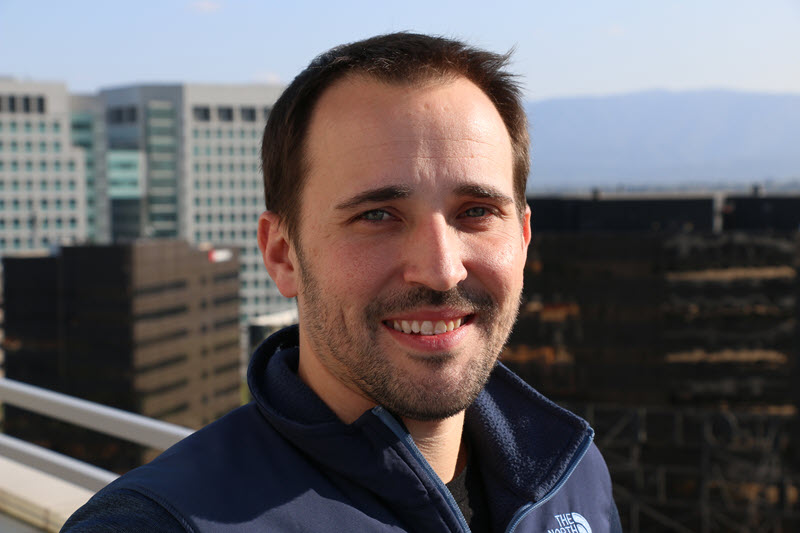 How does your design and engineering ethos differ from competitors?
There is no other project we know of that incorporates as much automation in vertical flight. Self-piloting is the key to the operational scaling of urban air mobility. Today, there are approximately 25,000 commercially rated VTOL pilots in the United States. Scaling a human-piloted urban air mobility solution requires hundreds of thousands of pilots. The only way to offer a safe transportation service to commuters globally is through self-piloting technologies.
Additionally, by eliminating the high-cost, high-wear components through electrification, the costs to the passengers are kept at a minimum, resulting in an economically scalable solution. There's a saying in the helicopter world that the vehicle gets sold twice—once at purchase and once more in maintenance. From an operator's perspective, this might even feel like an understatement. By moving to direct-drive electric motors, Vahana eliminates the need for expensive engines, gearboxes and transmissions.
And lastly, while our technology sets us apart, our approach is different too. We are looking at how to solve technological and regulatory challenges by engaging and partnering with a wide range of stakeholders. For example, internally, Airbus has top-notch battery teams who engage with battery manufacturers worldwide to provide Vahana with lightweight and safe, fully integrated battery packs.
By partnering and engaging with numerous stakeholders from early on in Vahana's development, the team has greatly increased the speed of execution and in just two years has taken a concept sketch on a napkin and created a full-scale demonstrator currently undergoing flight testing.
What do you think are the largest hurdles to implementation?
Our main focus now, besides product development, is working with regulators to ensure a path to certified self-piloted operation.
Regulators and standards organizations are working diligently to ensure that they don't slow down progress. We collectively recognize the importance and great potential of urban air mobility to transform our lives for the better. In our communication with the FAA (the Federal Aviation Administration), for example, we have found that they are eager to find regulatory solutions to the complex problems around public safety and acceptance.
What do you believe is the best way to overcome these hurdles?
We have been working concurrently throughout the project's development with various regulatory agencies and are encouraged by the dialogue. Airbus has decades of history designing, building and certifying safe and reliable aircraft, which is why we at Vahana feel confident and well-positioned as we work in, and define, this new market.
Research by UBS shows apprehension for the idea of "robo-pilots." What do you think is the best way to overcome these fears?
We know we will be met with some skepticism from the public early on, but we're confident that there will be widespread acceptance as people gain a greater understanding of how it can work; this product is not only for current but also future generations. It wasn't so long ago that elevators had attendants and now no one thinks twice about taking them hundreds of feet in the air. A core premise of this project is that full automation will allow us to achieve higher safety by minimizing human error and will also allow more vehicles to share the sky.
How do you envision the infrastructure/servicing aspect of eVTOL taking form?
We imagine that a Vahana will be requested through an app and the aircraft will utilize dedicated spaces for takeoff and landing such as helipads or vertiports. (A video outlining the envisioned passenger experience can be seen below.)
That said, being a self-piloted vehicle allows Vahana to take on many use cases. Although we are currently focused on deploying a vehicle to address the dense congestion in our cities, Vahana can also be used to transport heavy cargo, as a medevac service, or even to deploy emergency operations centers at disaster sites.
Learn more about how air taxis are preparing to take flight.