SPAC
SEC charges space-tech SPAC dealmakers with fraud
July 13, 2021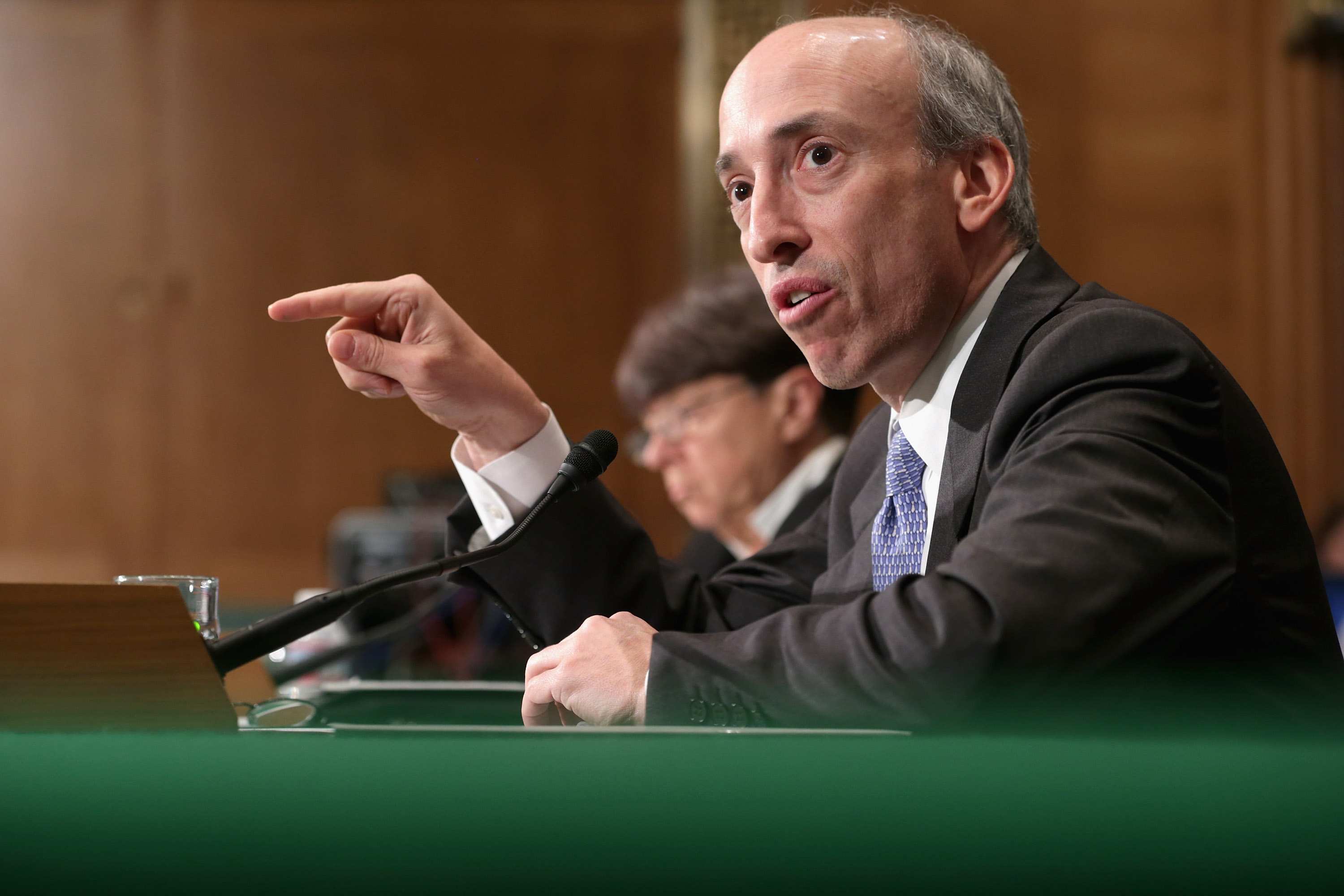 The Securities and Exchange Commission is beginning to back up its threat to come down on the perceived abuses of the Great SPAC Boom.
The agency said Tuesday it has charged space tech company
Momentus
and its blank-check backers with defrauding investors, in the first serious enforcement action that the agency has taken against a SPAC since the blank-check frenzy took off.
After the SPAC market exploded in popularity last year, many market observers, politicians and regulators said blank-check deals often seemed lacking in proper oversight to protect investors and comply with market standards. Under its new chairman, Gary Gensler, the SEC has indicated that it would step up scrutiny.
"This case illustrates risks inherent to SPAC transactions, as those who stand to earn significant profits from a SPAC merger may conduct inadequate due diligence and mislead investors," Gensler said in a statement.
Last October, Momentus announced a reverse merger with
Stable Road Acquisition
in a deal that valued the company at over $1 billion, but that figure has since been slashed to $567 million under revised terms. Shareholders are expected to deliver a deciding vote on the merger next month.
The SEC has also opened investigations into SPAC mergers of electric car makers
Canoo
and
Lordstown Motors
.
According to the SEC, Momentus told investors that its propulsion technology had been successfully tested, when in reality it had failed the objectives of its only assessment in space. Moreover, Stable Road never reviewed the test.
The SEC also said that dealmakers misrepresented the obstacles that the company would face in obtaining necessary licenses, which stemmed from national security concerns surrounding Momentus founder and former CEO Mikhail Kokorich.
Based in the Bay Area, Momentus has marketed itself as an infrastructure provider for the new commercial space age, with a vision of servicing satellites and providing space transportation. Founded in 2017, it was a graduate of
Y Combinator's
summer 2018 cohort.
Prime Movers Lab
is the company's largest shareholder, and general partner Dakin Sloss was on its board before stepping down earlier this year.
The charges were levied against Stable Road, its sponsor and CEO Brian Kabot, as well as Momentus and Kokorich. The SEC said it plans to pursue charges against Kokorich but has settled with the other parties.
Kokorich, who is Russian, resigned from Momentus as CEO in January amid concerns from regulators over foreign ownership of the company.
The settlement includes over $8 million in total penalties and an agreement to forfeit the founder's shares in the event the merger is approved. In a blank-check merger, such shares are the primary way that SPAC sponsors are rewarded for a successful deal.
The SEC's actions come at a heady time for the burgeoning space economy.
Virgin Galactic
successfully sent its billionaire founder Richard Branson to space on Sunday,
hoping to kickstart a market for space tourism
.
SPACs have proven a popular route for space tech companies to go public. Rocket maker
Rocket Lab
and earth observation company
Planet
both announced mergers at multibillion-dollar valuations in recent months
Stable Road's stock price hit a high of more than $29 in February but has fallen significantly alongside a broad pullback from SPAC stocks. The company's stock was down an additional 12% at around $10.42 in after-hours trading on Tuesday following the SEC's announcement.
Correction: An earlier version of this article incorrectly stated that Prime Movers Lab general partner Dakin Sloss is a member of Momentus' board. Sloss stepped down from his board position earlier this year.
Join the more than 1.5 million industry professionals who get our daily newsletter!