Spotify set to go public via a direct listing—here's what that means
February 28, 2018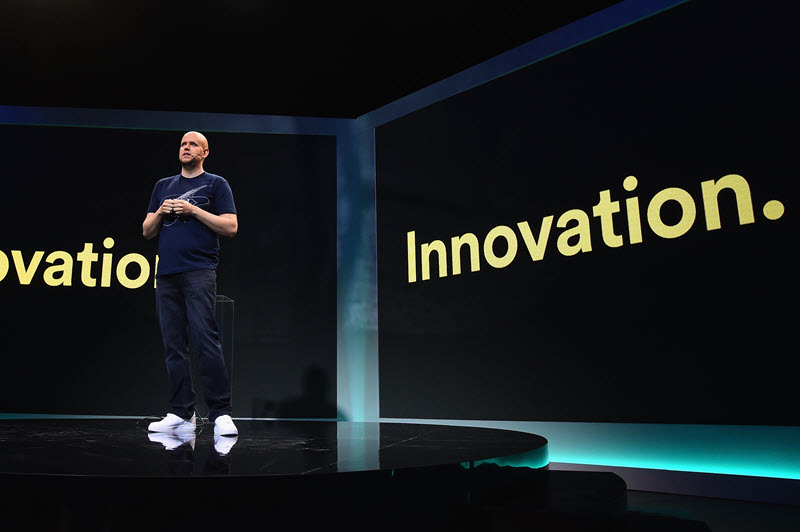 Spotify
's
filing
for its direct listing on the NYSE has become public, about a year after rumors of the transaction first began to circulate. The news comes less than a week after fellow VC-backed unicorn
Dropbox
's filing was released. Spotify's listing could happen as soon as this month.
In 2015, the Swedish music streaming service was valued at an estimated $8.5 billion, though private trading of its shares last year reportedly gave it a valuation of roughly $19 billion. The direct listing will likely value the company at $21 billion to $25 billion, according to a PitchBook calculation.
What's a direct listing?
This type of offering refers to directly listing existing private shares on a public exchange, as opposed to a traditional IPO in which new shares are issued. It's an uncommon route to the stock markets, one used typically by small-cap, unconventional companies, such as biotechs and real estate investment trusts.
By taking this approach, Spotify isn't raising any new capital. Instead, current shareholders will have the opportunity to sell their stake (with the exception of
Tencent
, which is currently in a three-year lockup period). The lack of new shares issued also means no underwriters, something the company itself suggests may lead to a more volatile offering.
The upsides
A direct listing is cheaper than a traditional IPO, in terms of saving both time (no roadshow) and capital. Spotify has brought on just three advisors—Morgan Stanley, Allen & Company and Goldman Sachs—and is paying them a flat fee, as opposed to a percentage of the capital raised in the public offering. As a benefit for shareholders, including employees, they can start trading their shares as soon as they become public.
The downside
Volatility. With no formal underwriting to support a minimum share price and no lock-up periods for shareholders, supply and demand at the initial direct listing have the potential to be significantly mismatched and cause early fluctuations. Per Spotify's F-1: " ... the public price of our ordinary shares may be more volatile than in an underwritten initial public offering and could, upon listing on the NYSE, decline significantly and rapidly."
What's next?
Other companies on the brink of exits are likely watching closely. Spotify's size and its subsequently increased bargaining power with investment banking services will make its direct listing of interest to the other large late-stage companies that have postponed IPOs over the last couple of years.
Key figures from Spotify's filing
Spotify posted €4 billion in revenue in 2017, up from nearly €3 billion in 2016 and €1.9 billion in 2015. For the last two years, the company has had positive free cashflow of €109 million in 2017 and €73 million the year before.


While the company is generating more revenue, it is still unprofitable, posting a net loss of €1.2 billion last year, after closing out 2016 with €539 million in losses.


The company has raised about $1 billion in equity funding from dozens of investors, per PitchBook data, though Sony Music (5.7% stake), TCV (5.4%), Tiger Global (6.9%) and Tencent (7.5%) are the only major shareholders listed on its filing.


Co-founders Daniel Ek and Martin Lorentzon have maintained significant stakes, holding onto 25.7% and 13.2% of ordinary shares apiece, respectively. The pair also controls 80% of total voting power.


Spotify says it had 159 million monthly active users and 71 million premium subscribers as of December 31, 2017, which the company believes is "nearly double the scale" of its closest competition, fellow music streaming provider Apple Music.
Related content:

PitchBook's 2017 Annual VC Liquidity Report