The 20 most valuable VC-backed companies in the US
March 15, 2018
The most recent version of this list is available here.
Uber is still the most valuable VC-backed company in the US, with a valuation that clocks in at more than double that of the runner-up. But what about the rest of the supremely valuable venture-backed businesses in the country? You'll see the usual suspects on the list, but travel further down to see a handful of companies—some well-known and some lesser-known—that have built up their valuations without much fanfare.
Here's a ranking of the 20 most valuable VC-backed companies in the US, put together using current PitchBook data: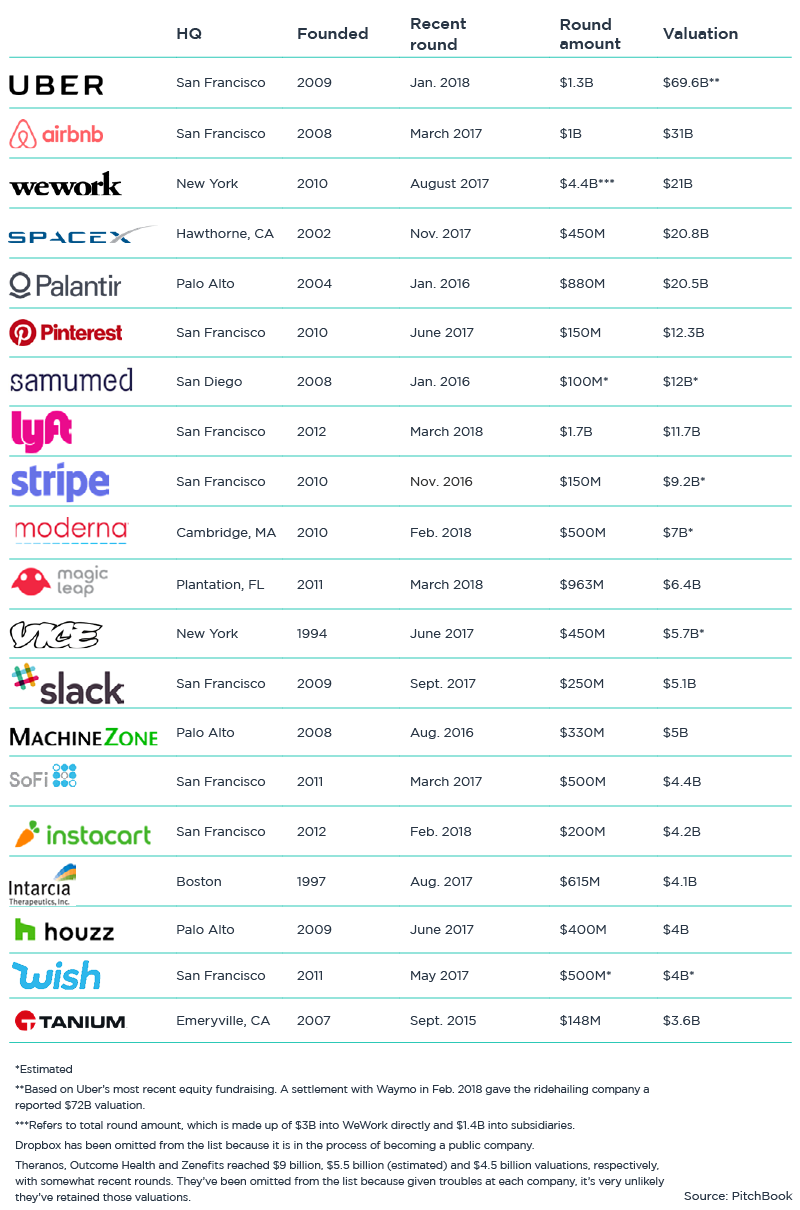 To see the most valuable VC-backed company in each US state, check out this interactive map.

Join the more than 1.5 million industry professionals who get our daily newsletter!