The rental economy is booming—is furniture next?
May 22, 2019
As startups continue to sway consumers to rent everything from designer clothes to office space to bikes, venture capitalists seem to agree that a home furnishing subscription service could be the next big thing.
Feather
, a New York-based developer of an online furniture rental platform, raised a $12 million Series A led by
Spark Capital
last week, with
Kleiner Perkins
,
Bain Capital Ventures
and
Y Combinator
also participating in the funding. Founded in 2017, the company provides services in New York and San Francisco and recently announced its expansion into Los Angeles and Orange County.
PitchBook spoke to Feather founder and CEO Jay Reno (pictured) to better understand why consumers are craving more flexible options for furnishing their homes and how renting furniture can help the environment.
A changing consumer mindset
In the last eight years, Reno has switched apartments six times in New York. Amid all of that transition, he faced the recurring struggle of what to do with furniture that didn't necessarily fit the layout of his next space—physically or stylistically. After the first few moves, he realized this wasn't just a personal problem.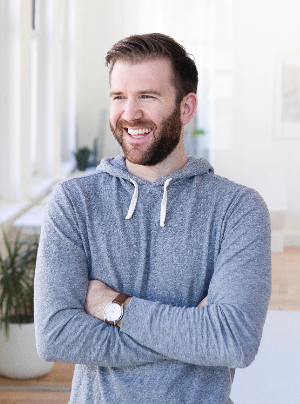 "The underlying truth is that the American dream has changed," Reno said. "Many of us no longer strive to own homes or cars or that proverbial white picket fence. Instead, we value experiences over things, and we're drawn to customized, on-demand services that give us access to items without bearing the burden of ownership."
Reno adds that people are relocating more than ever, with an average millennial moving 12 times before buying a home.
However, changing the consumer perception and encouraging people to rent second-hand furniture has been a challenge. Consumers have adapted well to the idea of renting things like music, movies, dresses or cars, and Reno believes that nothing like that previously existed for furniture. He knew there had to be a way to allow people to change their lives easily, without sacrificing quality and comfort. But owning furniture doesn't always make sense for everyone.
Environmental impact
On the bright side, when it comes to embracing eco-friendly solutions like furniture rental, many people seem to be on board. IKEA recently announced plans to roll out a furniture-rental pilot program, per reports, in part motivated by the environmentalist values of its consumers. A survey by the furniture behemoth showed that "90 percent of its customers are ready to change their behavior, even if most don't know how to do that," according to Reuters.
Armed with a master's degree in climate and environmental sciences from Columbia University, Reno adds that the EPA estimates that 9.7 million tons of furniture end up in US landfills each year—the equivalent of every person in the US tossing one couch per year.
Feather's customers always have the option to buy their furniture rentals. But if they end up returning the items, they go to the company's last-mile fulfillment center, where the company's proprietary technology helps repair and refurbish the items, dropping them back into the system for the next customer. Reno says that Feather's customers help the environment by allowing the company to circulate existing furniture and keep items out of landfills.
The right price?
The convenience of furniture rental doesn't come without a price, however. The company's rent-to-own subscription model has two tiers: one for members and one for non-members. For a fee of $19 per month, members get full flexibility to add, swap, buy or return items and an annual free change. Non-members don't pay a monthly fee, but are charged $99 per furniture delivery and assembly service. If subscribers decide they want to own an item, the amount they have already paid toward renting the item is subtracted from the cost of purchase.
While some consumers may not find the cost to be worth it, Reno says that his company has catered to "thousands of customers" in the last couple of years, an indication that Feather's pricing model is working for those who would rather pay a monthly fee to avoid bearing the burden of owning and disposing of their own furniture.
Featured image and image of Jay Reno via Feather