This day in buyout history: Deluged by debt, Guitar Center turns to Ares
April 3, 2018
View comment

(1)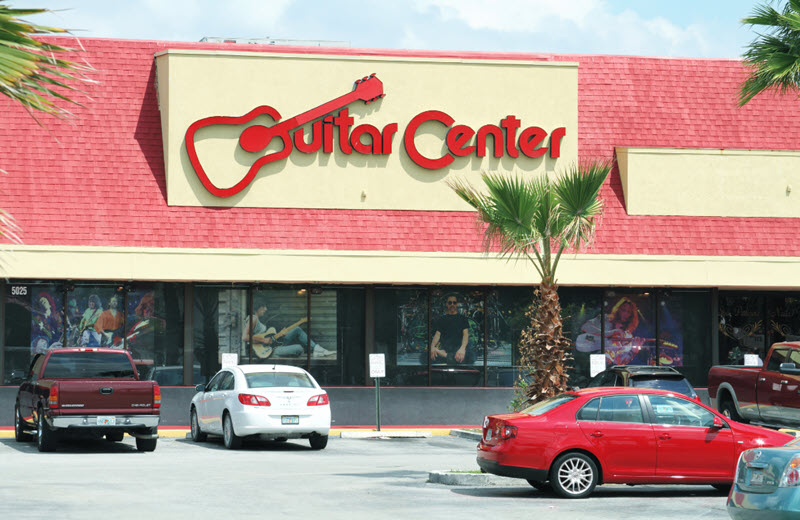 As everyone in private equity knows, debt can be a powerful thing. Four years ago today, Ares Management used it to acquire one of America's major music retailers.
On April 3, 2014, Ares completed a debt-for-equity swap that gave it a controlling interest in
Guitar Center
, taking over lead ownership of the business from Bain Capital. The move came seven years after Bain Capital bought out Guitar Center for $2.1 billion, a transaction that saddled the instrument seller with a reported $1.6 billion in debt.
In that regard, Ares was a godsend: The firm's takeover reduced Guitar Center's obligations by about $500 million and chopped more than $70 million from its annual interest payments. But as later years have proven, the firm hasn't been able to save what's become
another
retailer struggling with debt
in the wake of a Bain Capital buyout.
Bain Capital agreed to take Guitar Center private in June 2007, paying $63 per share. The deal resulted in a downgrade of the company's credit, as Guitar Center took on a $650 million term loan, $750 million in notes and a $375 million credit facility to support the buyout, according to Moody's.
When the financial crisis kicked in and profits across the retail sector began to shrink, Guitar Center started to feel the squeeze, with additional credit downgrades taking place in 2008 and 2010, again per Moody's. Payments started to pile up, and in 2014, Ares transformed from primary creditor to primary owner, with Bain Capital keeping a partial interest.
But that hasn't reversed the company's financial slide. A sure factor in that is a declining market for Guitar Center's namesake product. Annual electric guitar sales dropped from about 1.5 million to nearly 1 million in the decade leading up to 2017, according to The Washington Post. And that's made it difficult to reduce debt. S&P reportedly lowered Guitar Center's credit rating to CC from CCC- in March, the result of issuing $635 million in new senior secured notes to help refinance a reported existing $615 million in secured notes.
Will that be enough to keep the company afloat? Only time will tell. But either way, Guitar Center represents yet another example of a pre-crisis buyout that continues to haunt balance sheets more than a decade later.
More buyout history: KKR, Bain Capital complete the biggest LBO ever