Fintech
Trading outages cast a shadow over Robinhood's lofty valuation
March 10, 2020
View comment

(1)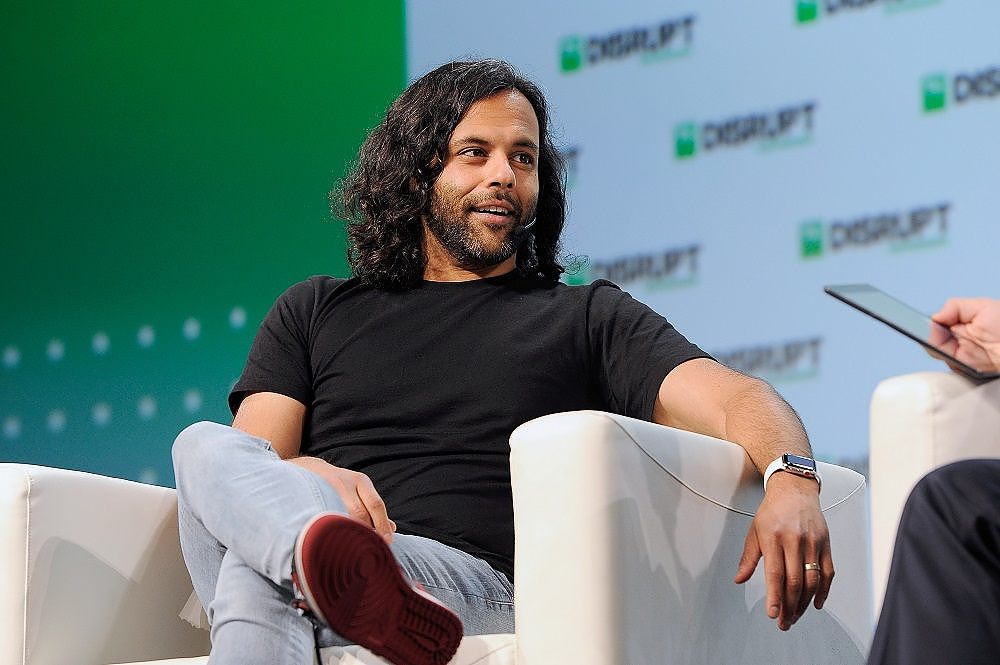 As coronavirus fears sent stocks careening, online brokerage
Robinhood
saw its platform fail three times in a week under the weight of what the company called an "unprecedented load."
The technological breakdowns, coupled with heightened competition among brokerages and a meltdown in the broader markets, could mean Robinhood will face a steep valuation cut if it chooses to raise money or pursue an exit this year. The company was valued at $7.6 billion last summer when it raised $323 million in a round led by
DST Global
.
Users of Robinhood's app found that the platform was out of commission for part of Monday, which saw some of the heaviest selling since the 2008-2009 financial crisis. Following outages last week, a customer in Florida filed a class-action lawsuit that accused the company of negligence.
The recent outages and industry forces have dampened Robinhood's appeal as an acquisition target, said Pauline Bell, an equity analyst at investment research firm CFRA. "That kind of outage is unprecedented in this space," Bell said. "With the hit to their reputation, they would go for a steep discount, in my opinion."
Robinhood's valuation history ($B)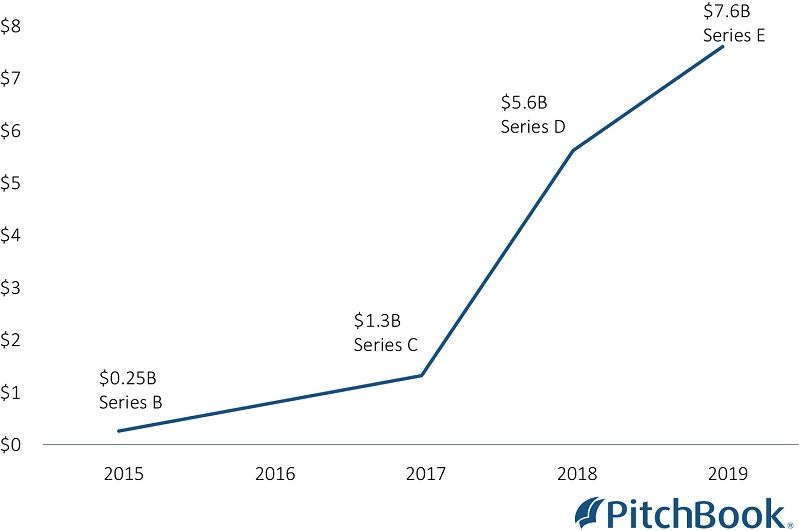 The company may not get a much warmer reception from venture capital investors. Depending on Robinhood's cash burn rate, it will likely need to raise funds again later this year or early next, possibly at a lower valuation, said Robert Le, a senior emerging tech analyst at PitchBook.
Robinhood is one of the top 20 most valuable VC-backed companies in the US, according to PitchBook data.
There are signs that the company was facing cash-related needs prior to the outages. Robinhood fully withdrew a $200 million credit facility last month, according to Bloomberg. The company told Bloomberg that the decision to withdraw the funds was unrelated to the system failures, and that the money had since been returned.
Robinhood was rumored to be an IPO hopeful following the hiring of CFO Jason Warnick in late 2018. But the fintech landscape has since changed drastically, and several large brokerages rolled out zero-commission trading in a bid to undercut Robinhood's main differentiator.
The brokerage world was further shaken up when
Charles Schwab
announced a
$26 billion merger
with
TD Ameritrade
last fall. Then, earlier this year,
Morgan Stanley
made public its
plans to purchase
discount trading pioneer
E-Trade
for $13 billion.
Robinhood has expanded its product offering by introducing features like high-yield savings and fractional stock trading. The company said that it had reached 10 million user accounts at the end of last year.
Robinhood now risks losing customers as a result of the outages, and many have taken to social media to voice their grievances. The efforts to shore up its infrastructure are also a potentially expensive distraction.
"They're probably spending a lot of money trying to fix the technology stack right now," said Le.
Join the more than 1.5 million industry professionals who get our daily newsletter!