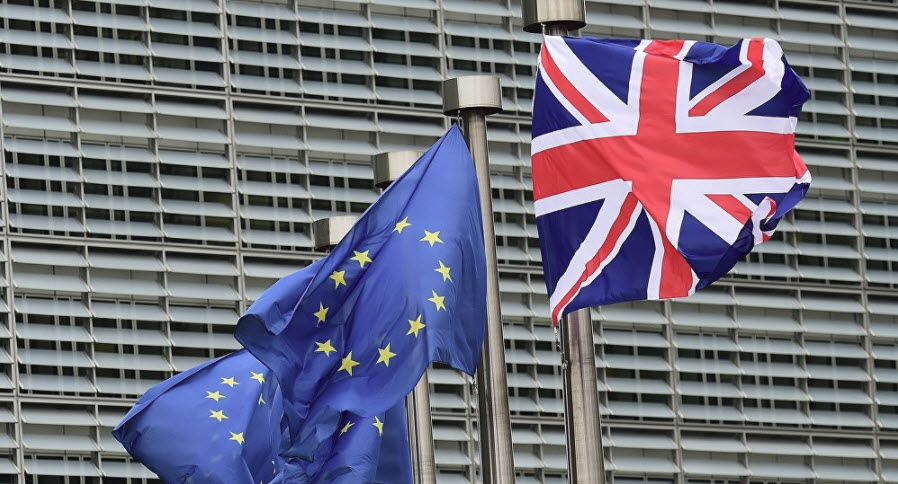 In the current environment, you might be forgiven for thinking there is little the UK and the European Commission—the EU's competition watchdog—can agree on. But when it comes to protecting businesses deemed vital to national interests, they appear to be singing from a very similar hymn book.
The UK government has announced proposals this week that would give it more power to intervene in deals focused on industries deemed sensitive, such as defence.
A rule change would come at a challenging time for the government and businesses alike. As the UK discusses its divorce from the EU, it is also trying to attract foreign investments, strike new trade agreements and generally appear open for business. At the same time, concerns loom after a string of landmark British companies were bought by overseas acquirers, some of which are using the decline of the pound to swoop up enterprises on the cheap.
Some EU member states appear to have similar goals to the UK. Germany, Italy and France have all proposed policies to strengthen the existing national investment screening system, improve co-ordination between EU member countries and give Brussels the powers to block takeovers in sensitive sectors.
This all comes, conversely, at a time when outside buyers are cooling off on European assets overall. The number of completed M&A deals for European companies by non-European acquirers is
on pace to finish the year down more than 26%
on 2016's figures, according to the PitchBook Platform: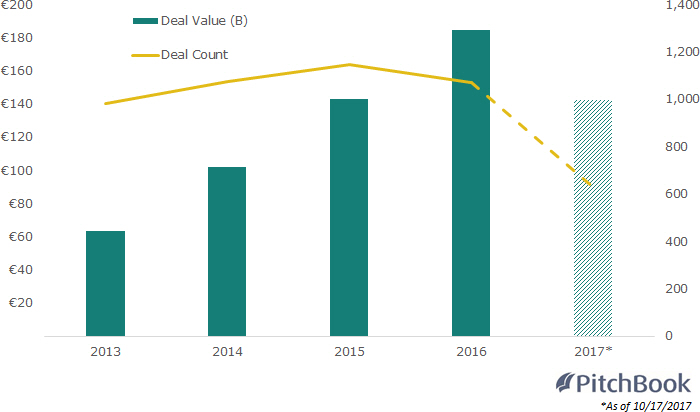 The still-lofty value figures indicate that big-ticket deals remain up for grabs. These include ChemChina's takeover of Syngenta and the
$30 billion acquisition of Actelion
by US giant Johnson & Johnson. However, government protestations against deals such as
PPG's attempted takeover of AkzoNobel
cast doubt on how long they will last.
This raises the question of whether the proposals made by the UK and the EU are actually about protecting their companies from opportunistic—and deep-pocketed—buyers, or rather economic patriotism as the political landscape across the continent becomes more insular.
Related read: European acquirers ratchet up US focus