Big Things
10 big things: A VC-backed breakthrough in nuclear fusion
October 4, 2020
At the center of our solar system is the sun, a turbulent sphere of incandescent plasma that has burned for the past 4.6 billion years, providing the energy that powers almost every living thing on Earth. The means of creating this energy is relatively simple, but also mind-boggling: Every second, the sun transforms some 600 million tons of hydrogen into helium through a process called nuclear fusion, converting tiny bits of matter into almost unfathomable amounts of energy.
Scientists have long dreamed of mimicking the sun's immense power here on Earth. A startup that has raised nearly $265 million in venture capital is working with researchers from MIT to do just that. And now, they've published a series of new studies indicating that the fusion revolution may be closer than anyone imagined.
A startup that could truly change the world is making headway, which is one of 10 things you need to know from the past week: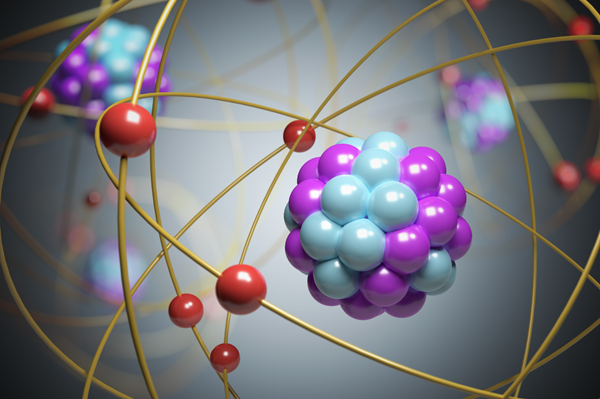 1. Fun with fusion
In 2018, a startup called
Commonwealth Fusion Systems
began working with experts from MIT on a fusion research experiment called SPARC. Their aim was to perfect processes that have long flummoxed some of the sharpest minds in science and lay the groundwork for a fusion-driven power plant that could theoretically produce limitless amounts of clean energy. It's the sort of moonshot idea that may be humanity's best bet to drastically reduce greenhouse gas emissions and mitigate some of the most disastrous effects of climate change.
While that work was underway, Commonwealth went about raising impressive sums of funding: $65 million in 2018, $115 million in 2019 and $84 million more earlier this year. Among the Massachusetts-based startup's backers are firms that invest primarily or exclusively in these sorts of frontier technologies, including Future Ventures and the Bill Gates-founded Breakthrough Energy Ventures.
The nuclear power plants that have existed for decades are powered by nuclear fission, or splitting atoms apart, the same process deployed in atomic bombs. The SPARC device instead relies on fusion, or forcing atoms together. It's considered much safer than fission-powered reactors, eliminating the chance for a runaway chain reaction. And it's powered by hydrogen, which is much more plentiful than the uranium used in most fission plants.
There are a lot of problems, however, with trying to create what is essentially a miniscule model of a star here on Earth. First, there's the process of heating a cloud of hydrogen isotopes up to the tens of millions of degrees required for fusion to occur. Then, there's the act of containing and controlling that cloud, which is hot enough to turn anything it touches into a pile of smoldering goo.
Which brings us back to this week, when the SPARC team and other researchers published seven new papers outlining their progress on a number of challenges, including the heating of the plasma and the novel electromagnets used to keep the plasma in place. Most of the specifics of the research are beyond me, so we'll let Martin Greenwald, the deputy director of MIT's Plasma Science and Fusion Center, put it in layman's terms: "One of the conclusions is that things are still looking on-track," he
told MIT News
. "We believe it's going to work."
The team plans to begin building its reactor in June 2021, a process expected to take three to four years. After that will follow extensive testing. But if all goes according to plan, SPARC could be up and running before the decade is out.
That doesn't mean a clean-energy utopia is right around the corner. Current analysis shows that SPARC can create twice as much energy via fusion as is required to run the reactor, with some calculations showing it could reach a 10x output—impressive, but still a ways away from the unlimited energy that a fusion reactor could theoretically provide.
It's also worth pointing out that this is not the first time researchers have seemed on the brink of a fusion breakthrough. The most famous example may have occurred in 1989, when two chemists named Stanley Pons and Martin Fleischmann ignited global interest with research indicating they had successfully achieved cold fusion, a hypothetical fusion alternative done at room temperature. But other scientists failed to replicate their results, and within a few months the buzz had faded.
The science behind SPARC seems to be standing on much firmer ground. But Greenwald, one of the project's leaders, was quick to point out that the research is still far from complete, with understanding the physics of the plasma at the heart of the reactor remaining one "big mountain we have to get over." It's worth remembering that science is a process of trial and error, and that sometimes the path of progress can be circuitous.
But during a year like 2020, I'll take all the opportunities for optimism I can get.
2. Anti-activism
In recent months, many companies and investors have talked about a new commitment to maintaining a political and social conscience. This week,
Coinbase
founder Brian Armstrong took a very different tack, publishing
a blog post
announcing that the $8 billion crypto company plans to stay out of social activism. "I think these efforts are well intentioned," Armstrong wrote of startups engaging with issues such as the pandemic and climate change, "[but] they have the potential to destroy a lot of value at most companies, both by being a distraction, and by creating internal division." Later in the week, Armstrong offered severance packages to any workers who disagreed.
3. Direct debuts
Shares in both
Palantir Technologies
and
Asana
began trading this weekend after the companies conducted
seldom-seen direct listings
, continuing a run of high-profile public debuts. Palantir closed its first day of trading with a fully diluted valuation of $20.6 billion, nearly the same as the $20.3 billion venture-backed valuation it attained in 2016, according to PitchBook data. Asana, meanwhile, reached a $5.8 billion fully diluted public valuation, up from $1.5 billion in its final round of VC.
4. Abu Dhabi deals
Mubadala spent the week strengthening its ties to
Silver Lake
, one of private equity's most prominent tech investors. First, Mubadala
acquired a sub-5% stake
in the firm from Dyal Capital Partners, a prominent name in the
growing world of GP stakes
, and committed a further $2 billion to help Silver Lake launch a new long-dated fund. Then, Mubadala agreed to take a stake in Reliance Retail, a subsidiary of Indian conglomerate Reliance Industries that lined up separate backing from Silver Lake last month.
5. Bunnies and birds
In 2011, Hugh Hefner teamed with Rizvi Traverse Management to take Playboy Enterprises private. This week, the famed brand (which quit publishing a print version of its flagship magazine earlier this year) lined up a return to the public market, agreeing to merge with a special-purpose acquisition company in a $381 million move. Another fauna-inspired company was also in the news this week, as footwear brand
Allbirds
banked $100 million in venture funding at a reported $1.7 billion valuation.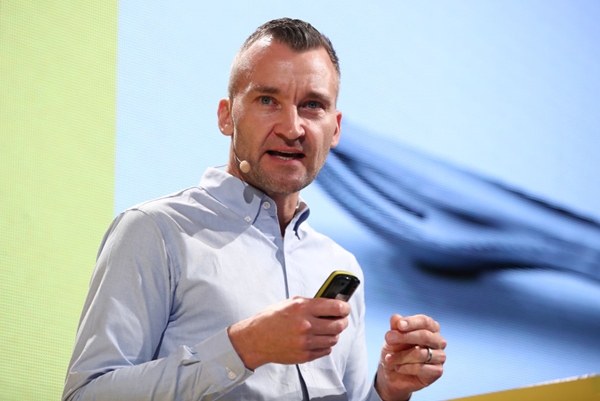 6. Blank-check billions
This summer's spate of SPAC deals continues: Telehealth startup
Hims
lined up a $1.6 billion merger this week with a blank-check company backed by Oaktree Capital Management, and indoor farming startup
AppHarvest
inked a $1 billion SPAC pact of its own. Meanwhile, Bloomberg reported that Massachusetts-based Easterly Alternatives is aiming to raise $100 million from LPs that it plans to invest exclusively in new SPACs.
7. Chinese take-privates
Two companies based in China but publicly traded in the US reached agreements this week to go private in sales to Chinese investors, the latest signs of growing market tensions between the two countries. Sina, an online media company, agreed to sell itself for $2.59 billion to a vehicle led by its CEO. And Sogou, which specializes in web search, lined up an all-cash takeover by Tencent worth $3.5 billion.
8. Retail detail
One of the biggest retail names felled in the early days of the pandemic has emerged from bankruptcy protection, as Neiman Marcus completed a restructuring that shed some $4 billion from its debt load. While brick-and-mortar continues to struggle, though, many ecommerce brands are booming: Vtex, a startup that provides an ecommerce platform for other brands, raised $225 million in venture funding this week at a $1.7 billion valuation.
9. Mega-round roundup
Digital banking company Alkami joined Vtex in raising a huge sum of VC in recent days, pulling in $140 million. Data-driven biotech startup Sophia Genetics also got in on the act with $110 million in funding. Cazoo, which operates a used-car marketplace in the UK, added £240 million (about $310 million) to its coffers at a valuation believed to be north of $2 billion, and Parisian marketing specialist Sendinblue banked $160 million in new venture backing.
10. Building blocks
Roblox makes the building blocks of video games, offering a platform that allows users to create and play games of their own. Reports emerged this week that the company is considering an IPO in 2021 at a potential $8 billion valuation, double the $4 billion figure it attained with a round of venture funding this February. Lego, meanwhile, makes literal building blocks. It also makes venture deals: Lego Ventures and the Sesame Street-affiliated Sesame Workshop both took part in a $50 million investment this week in Homer, an early-education startup building apps to teach literacy and other childhood skills.