Silver Lake
Mubadala's Silver Lake deal is a bet on tech—and on GP stakes
October 1, 2020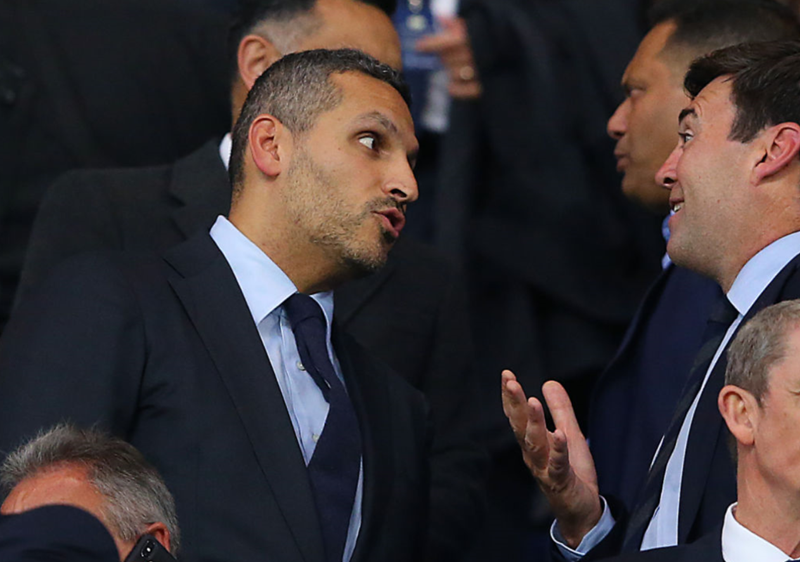 In the 21 years since its founding,
Silver Lake
has amassed one of the deepest war chests in private equity by blazing a trail for buyout shops in the realm of tech investments.
Now, the Menlo Park-based firm is planning for the next two decades.
On Wednesday, Silver Lake announced the launch of a long-dated fund strategy with a 25-year deployment lifecycle backed by a $2 billion investment from
Mubadala
, an Abu Dhabi sovereign wealth fund and frequent Silver Lake co-investor. Mubadala has also agreed to purchase a stake of less than 5% in Silver Lake from
Dyal Capital Partners
, which acquired a less than 10% interest in the firm in 2016. Silver Lake's assets under management have swollen from $23 billion to $60 billion since Dyal's investment, an incredible climb that's mirrored a broader boom in private equity's appetite for tech deals.
The long-term fund announcement is the latest example of private equity's big names devoting resources to long-dated strategies, which aim to hold companies well past the typical industry timeline of five to seven years. It's also a sign of how industry heavyweights continue to diversify beyond traditional leveraged buyouts.
Blackstone
,
KKR
and
The Carlyle Group
have all raised funds in the past few years that are reportedly aiming to hold companies for 15 years or longer.
"Many LPs are seeking longer-duration PE-style investments," PitchBook analyst Wylie Fernyhough said. "The current process, whereby capital sits idly before being invested at a (hopefully) high rate of return for a few years before being sold (which then means paying fees and potentially taxes), and returning to cash before being invested in the next cycle is not always optimal for maximizing a portfolio's value over the long run. This unique strategy may prove to be a more efficient means to compound value over a longer timeframe because capital remains invested for a higher proportion of the time."
The transaction also represents a rare secondary deal in the GP stakes sector, a relatively nascent deal type in which one private equity firm purchases a minority stake in another. Dyal, which is a division of asset manager
Neuberger Berman
, has been an early player in the space, building a portfolio that includes interests in firms such as
Vista Equity Partners
and
Platinum Equity
. Dyal is selling about half of its stake in Silver Lake to Mubadala. Michael Rees, the head of Dyal, called Silver Lake "a top performer" for the firm, highlighting its recent spike in AUM.
And that asset base continues to grow. Silver Lake has been on a fundraising tear in 2020, with an SEC filing from August indicating it has raised more than $18 billion so far for its sixth flagship fund. That's set to pass Vista's $16 billion effort in 2019 as the largest tech-focused private equity fund ever raised.
Both firms continue to bring in huge pools of capital to meet increasing demand for tech buyouts. Private equity investors in North America and Europe set a new record in 2019 by raising
more than $68 billion for tech-focused funds
, and private equity deal count in the US information technology sector
increased by some 131%
over the course of the last decade, according to PitchBook data, with other tech-focused firms such as
Thoma Bravo
and
Francisco Partners
also leading the fray.
Silver Lake's new partnership with Mubadala builds on an existing relationship. The two are both investors in
Endeavor
, the Hollywood talent agency and media company that postponed a planned IPO last year. More recently, the two have co-invested in
Waymo
,
Alphabet
's self-driving car unit, as well as
Jio Platforms
, a provider of internet services in India that's raised billions in funding this year. Last year, meanwhile, Silver Lake
took a 10% stake
in
City Football Group
, the parent of the UK's Manchester City Football Club. Khaldoon Al Mubarak, the CEO of Mubadala, is chairman of Manchester City.
Earlier this year, at the peak of pandemic-driven market volatility, Silver Lake was busy doling out billions to tech companies that are either publicly traded or soon plan to be. In February, the firm made a $1 billion investment in
Twitter
that helped CEO Jack Dorsey fend off a coup from activist investor
Elliott Management
. And in April, it teamed with
Sixth Street Partners
to invest $1 billion in
Airbnb
and co-invested alongside
Apollo Global Management
on a separate $1.2 billion deal with
Expedia
.
Related read: What factors drive risk and return in GP stakes investing?