Efrat Roman had a double mastectomy at 41. After the procedure, finding that there was little available in terms of post-treatment advice and products, she created one herself:
EZbra
, a designated post-op dressing for women who have undergone breast procedures.
For her, the surprise was that, up until this point, no one had thought of this before. But she had an idea why after showcasing her product to medical professionals. "Most surgeons are male, and most patients are female. It was somewhat of a blind spot for them, and they never paid attention to what it was like for women in that situation," Roman said.
The male-dominated investor circle was not much different.
EZbra's product straddles the line between a medical device and a consumer product; as well as being a sterile dressing, it is a wearable aid focused on the well-being and comfort of the user. For several male investors, this was a turnoff.
"The moment [the product] became something dealing with self-esteem and well-being, it became a problem for male investors," Roman said. "The feedback was 'it's nice', but they did not understand. They were sympathetic, but between that and investing there was a wide gap.
"In many cases where we spoke to male investors, it felt like they thought it was a woman's thing: It's not a startup, it's not medical, it's not serious enough. But we're talking about half the population. It felt like they were petting us."
Roman's isn't an isolated case.
Say you've founded a business, possibly trading in job security and sacrificing a whole lot more for something you believe in. Now, you've got to get investors to believe in it. You put yourself in front of venture capitalists, pitching the thing your life revolves around. Their response?
"You know, this is just adorable. You must be so excited. You're going to have all these amazing dresses to wear all the time; it's going to be so fun for you."
Speaking on the "
Recode Decode
" podcast two years ago,
Rent the Runway
founder Jennifer Hyman described hearing that from a male investor while raising money for her Series A. "I didn't understand whether it was a joke or not," she said during the interview.
The tendency for male VCs to treat female founders less seriously is something that Luz Ramírez, founding partner of VC firm Red Capital, is very cognizant of.
"Most women face problems to be seen as professional entrepreneurs," Ramírez said. "There are cultural biases that we all have, and they are hard to overcome and ultimately affect the funding received."
Follow the money
For many, one key way to overcome this is to correct the imbalance on both investment and founder teams.
At a base level, having male-dominated investment teams leads to the fulfillment of the familiarity principle: people gravitating toward and liking more things that are familiar to or resemble them.
"In places where trust plays an important role, you trust people who are more like you," said Kinga Stanislawska, managing partner of Poland's
Experior Venture Fund
and organizer of the annual European Women in VC Summit. "Investing money is centered around trust. A white, 40-year-old man will invest in a white, 40-year-old man, and the same if they went to the same school. Technical founders will invest in technical founders, not rock stars, because they don't understand each other. You trust someone most like you."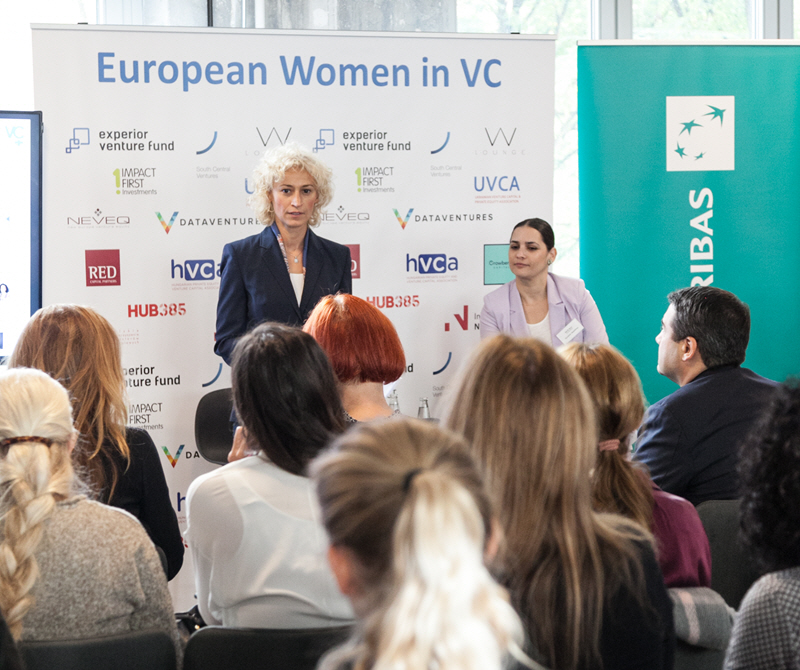 According to PitchBook data, only 15% of investment level positions at VC firms in Europe are filled by women. This is lower than the already-underweight percentages for other regions, such as 18.4% for the US and 17% globally.
For Hekla Arnardóttir, founding partner of
Crowberry Capital
in Iceland, the lack of female investors is the natural conclusion of a cycle that starts with too few female founders—something her firm is looking to address from the start. "Women have something like 80% of product purchasing power," she said. "And [some founding teams] don't have one female on the team. We often ask them why, and they say, 'We're going to hire her once we get funded.' That's not good enough."
One of the consequences of this practice is that, once the startup is sold, a non-founding female early employee will receive less investable capital than a female founder would have. "If [the company] is a success, they won't get as much from the exit, even though they have been with the company from the beginning. And then, they will not invest in companies with the money they got from the exit," Arnardóttir explained. "It's a cycle."
So, how can this process be accelerated?
More to come
Some things have improved, certainly, when it comes to more women being present and active in investment roles. Marta Sjögren, a partner at European VC
Northzone
, based in Stockholm, recalls her own start in VC some years ago, beginning at
DN Capital
as an intern and then becoming an analyst. At the time, the male-to-female ratio in the industry as well as at that firm was somewhere around 10:1, she estimated, while junior investment professionals' backgrounds were confined to banking and research, and over 10 years of work experience.
"Fast forward to today, there's a different structure," she said. "It's not so uncommon to come into the industry at 23 today. We have a far more diverse pool of talent in terms of age, gender and background coming into the venture industry at a non-partner level, meaning that the talent rising up the ranks will also be more diverse, if nurtured within the ecosystem. In short, I think we're headed in the right direction, with some firms leading by example both in hiring and promoting diverse individuals.
"Similarly, when I had my first child, there were virtually no examples of VCs who were mothers. Today at Northzone, we have four senior women, two of whom are investing partners, one is an investment manager, and they are all mothers."
Part of this, Sjögren noted, is down to how the ideas of getting into and ahead in VC have changed. A once-closed shop filled with mainly graying white men is now more fluid and increasingly transparent. This is leading to a generational shift.
"Ten years ago, most VCs in Europe would only hire in partners and virtually never develop talent within," Sjögren said. "Most still have definitive non-partner level programs where you know you it's a two- to three-year stint with no promotion visibility."
Ramírez agreed. "You need to give women the opportunity. I've talked to several different women in VC and heard several times that they quit because all the partners were men, and there was no way they would make it to that level. It's a very close-knit circle."
This old-school approach to hiring, however, could soon render first- and second-generation VCs redundant as attitudes change. "The biggest source of failure for Silicon Valley VCs is when that generational change kicks in," explained Sjögren. "In Europe, the oldest VCs, such as Northzone and
Index
, are only 20 to 25 years old, so we're only starting to see generational shift happen and how different funds are facing the challenge. At Northzone, we've done both; we've gone more with developing and promoting from within, while also hiring other top-tier experienced partners."
Leading the way
For Stanislawska, the most effective method is for women to set up their own venture firms, rather than by speeding up the rate of progression internally at existing VCs or parachuting them in from a corporate niche. "Setting up your own firm gives you more influence," she said. "Progressing through the ranks or coming from the corporate side needs a bit of luck."
One such firm is Jane VC, a US-founded fund which launched earlier this year. Maren Bannon, a founding partner who is based in Europe, launched the firm with fellow Stanford alumna Jennifer Neundorfer after noticing how much longer it took women founders to raise ultimately less capital.
"We discussed when we first had this idea that fewer of our female classmates were starting businesses and investing in each other compared with our male classmates," Bannon explained. "And this wasn't just the case at Stanford; it's a larger issue throughout the startup and business world. It's a much bigger problem. It was clear to us because we knew so many talented and driven women building big businesses, but there was often a disconnect holding them back from getting enough capital."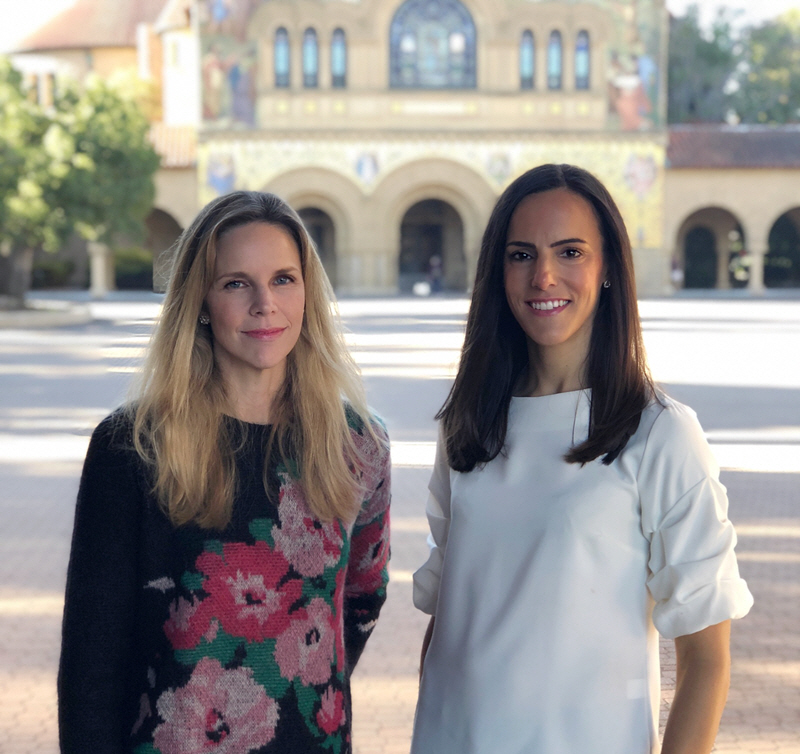 The recent growth of female-orientated career and social clubs could, to an extent, help to assuage this. The UK's
AllBright
, for example, launched in 2016 and
received £9 million in funding
last August. The startup provides clubs, courses and events aimed at empowering women in business, as well as funding female-founded companies. On a larger scale,
The Wing
, which recently chalked up
a $75 million Series C
, provides co-working spaces for and by women with the aim of advancing them in communities and across all business areas.
While this is welcome, for Roman, this is just the starting point, not the means to an end. "There are many more female investors clubs than there used to be, but most invest in very early-stage, low-key investments," she explained. "In many cases when we were looking for seed capital it was manageable, but when we look for larger investments, those places were not a solution for us because the amount was too much. And we kept on having to deal with male investors who, unless they have a female in the family dealing with it, don't understand why it is a problem."
Just the start
While specialized funds investing solely in female founders and clubs address some of the problem, the ultimate aim is to foster an environment where diversity—across all forms—is the default modus operandi for investors in Europe. For Angela Willetts, an investment manager at private asset management firm Capital Dynamics, the benefits are clear. "We find within our own firm that having a good spread at the decision-making level—having younger people, older people, women, men, different ethnicities and backgrounds—provides different ways of thinking and helps the decision-making process," she said.
Indeed, initial evidence suggests that, rather than being viewed as an impact issue, diversifying investment teams should be a priority to maximize returns. Respondents to
Atomico
's annual "State of European Tech 2018" report overwhelmingly said that a diverse team benefits company performance, while at
the most recent European Women in VC Summit
, Kart Siilats of
Mojo Capital
explained how, out of 23 total, the top two funds her firm invests in are the only two with female founders.
Yet just assuming these metrics will lead to an immediate change in behavior would be shortsighted. "You only get the IRR four, five or six years down the road," explained Stanislawska. "It's not a big portfolio; the sample size is too small."
Instead, the aim should be to actively push for more women in senior roles and more founders of funds and startups, rather than just pointing at potentially misleading numbers. "We need to look at the right profiles and do more work rather than just publishing studies," said Ramírez. "Investors need to be proactive."
Actions speak louder than words
Indeed, studies and initiatives are in abundance on the matter. LPs such as the European Investment Bank and the International Finance Corporation have both produced regular investment diversity reports. And last May, the British Business Bank, as well as industry bodies Diversity VC and the British Venture Capital Association, launched a plan to study diversity in UK VC, which included 10 VC firms sharing their own diversity data.
Yet away from reports, perceptions need to change from the top of where the money flows from. Arnardóttir experienced this when raising money for Crowberry's debut fund.
"I'm sure that the law that requires pensions funds to have at least 40% of board members [be] women helped us close the fund," she said. "But it is also important that all layers of decision-making have diversity as well; otherwise those proposals may never reach board level."
For Stanislawska, changing LP attitudes more quickly requires clear parameters being set and adhered to, or else the familiarity principle will kick back in. "Even if mixed teams do produce better returns, that will not cause the people sitting in the LP roles to change," she said. "You need to provide them guidance to focus on. Without that, and having the same people making the decisions, not much will change."
This is particularly salient for European venture capital. The continent's LP ecosystem is much more driven by public money, from institutions such as the EIB and the European Bank for Reconstruction and Development, in contrast with the private-LP dominated US market. In Stanislawska's view, having government clout alongside money provision should enable Europe's public LPs to set standards for their investments when it comes to diversity.
"But no one measures this," she said. "If something is not measurable, it doesn't happen in real life. It's easy to [use] soft commitment-type language and say it is important. But what does that entail? Nothing. You can only have concrete steps with measurements, like measuring the people sitting on investment committees at funds."
As well as practicing what they preach, LPs also need to put the pressure on GPs when it comes to diversity. "Some LPs don't focus at all," said Sjögren. "But a growing number are seeing this as important, not just as an ESG box-ticking exercise, but taking active steps, asking the right questions and collecting data."
The long-term impact of this approach is something that Willetts is keen to focus on going forward. "When we do our due diligence and research on managers, we're asking them questions about the diversity at their own manager level as well as the diversity at their underlying companies," she said. "But it's not about where it is at now, because quite often at the moment there are fewer female founders and women coming into the industry. It's about measuring that on an annual basis to see that we're trying to improve diversity."
The scandals and subsequent pressures that have come to the fore in the last few years have highlighted the level of gender bias within the venture community. Slowly, the players within it are moving beyond lip service to effect real changes, alongside the new generation of women VCs and founders who are proactively bringing about this change. It's something that will benefit everyone.
"We're a long way from being a progressive industry, but we're on the right path," Sjögren said. "Now is not the time to drop the ball. We should be doing right for our shareholders, and diversity is beneficial for our shareholders."
Check out more of our content on women in VC.