Wouldn't an actual VC have work to do? Investigating a Bachelor in Paradise
August 6, 2018
View comments

(3)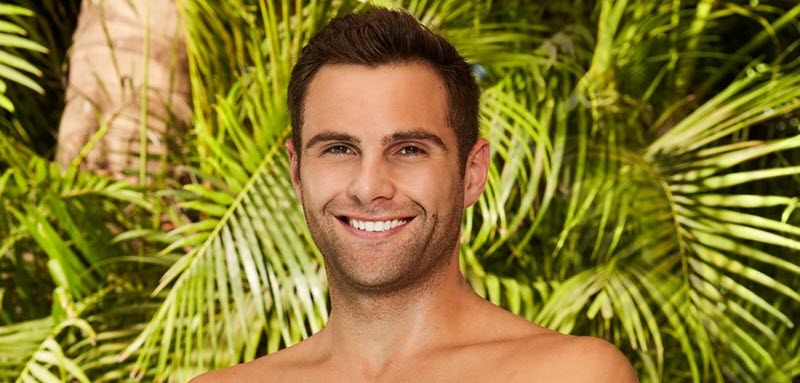 David the maybe-venture-capitalist is back.
This time, he's participating in "Bachelor in Paradise," a reality show that puts a bunch of men and women who competed on "The Bachelor" or "The Bachelorette" in a beach house and encourages them to go on dates and argue with each other.
We last saw David Ravitz when he was competing for Becca Kufrin's heart on the 14th season of "The Bachelorette." He caught the attention of the world by showing up at the premiere wearing a chicken suit and gained further notoriety when he became the first contestant in the history of the Bachelor franchise to fall out of his bed. And he caught my personal attention because his bio describes him as a "venture capitalist and successful businessman."
This is my lucky day
, I thought.
I have a legitimate reason to write about "The Bachelorette" for my job!
So I set to work investigating David's VC career, thinking I would figure out the name of his firm and perhaps a few of his investments. I pictured writing a post with a title like, "5 startups David from The Bachelorette has backed."
But all my Googling and Instagramming and YouTubing came back with zero information about David's alleged venture capital career. Most of it's irrelevant to his job—he loves guacamole but hates avocado! He enjoys skiing at Vail! But I did find
a few illuminating pieces of information
.
Shortly after David fell out of the bunk bed, Becca the Bachelorette sent him home, adding insult to his literal facial injury. Maybe he went home and resumed his super secretive job as a VC investor. But probably, he returned to his life of leisure in which he embellishes his job title while golfing and attending the Super Bowl.
Now that he's returning to the small screen on "Bachelor in Paradise," I'm revisiting the David investigation. Below is a collection of evidence that has come to light since my first post was published, all of it pointing to the conclusion that...we still have no idea whether David is actually a venture capitalist.
1.
David is going back on a reality show, which means he'll be away from his job for several weeks after already taking off weeks on end earlier this year to film "The Bachelorette." I don't know anyone who runs a private equity/venture capital firm, as David claimed to do in an interview in the spring, who can go on no-phone, no-email vacations for months out of the year. Actually, I don't personally know anyone who runs a PE firm at all, but you get my point.
2.
A few weeks before the premiere of "Bachelor in Paradise," David appeared on an episode of "The Bachelorette" called "Men Tell All." When David spoke during the episode, the on-screen caption read "Venture Capitalist/Chicken." That's a reference to the chicken suit he wore the first time he met Becca. Perhaps it's also an admission that we shouldn't take his job description too seriously.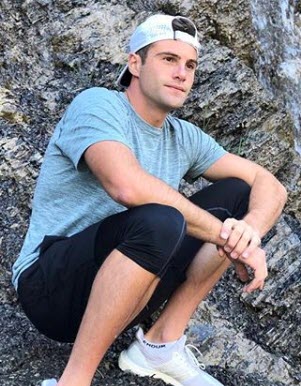 3.
Per David's Instagram, he spent much of the time between "The Bachelorette" and "Bachelor in Paradise" golfing and hanging out with his mom in Aspen. He also spent some time lounging on a beach. That all sounds like fun. But it doesn't sound like a job.
4.
According to online sources that may or may not be reliable, David was a trade support analyst at
Intercontinental Exchange
before becoming a regular on the Bachelor franchise. Intercontinental Exchange specializes in trading energy assets on the public markets. That actually
does
sound like a job, but it still doesn't sound like he's a venture capitalist.
5.
After my original article was published, someone named David Ross posted this comment: "He's a fake. He worked at MMJ America in Denver as a bud tender." And how's this for credibility: It turns out David Ross is the co-owner of MMJ America, which is a marijuana dispensary.
6.
Speaking of credible, a few days after the original article went out, I received an email from a VC in the Denver area that said, "I can confirm that we've never heard or seen this guy in the Colorado VC business which, as you note, is a concentrated network of GPs and a growing market."
7.
David Ravitz does not appear on the PitchBook Platform. I tried searching for a variety of different versions of his name and didn't find it. PitchBook provides a venture capital and private equity database with comprehensive information on investments and investors. If David were a venture capitalist—or if he "runs a private equity firm"—he would be in it.
8.
Also per David's Instagram, which has quickly become my favorite place on the internet, he now lives in Miami. When I first wrote about him, back in mid-June, his Instagram listed his home city as Denver. So, in an abundance of benefit of the doubt for David, I checked out the websites for several Miami-area VC firms. Maybe he wasn't listed at any of the Denver-area firms because he actually lives and works in Miami?? I came up empty-handed when I scoured the sites for firms including
Krillion Ventures
,
Arsenal Growth
,
Florida Funders
,
Las Olas Venture Capital
,
Ballast Point Ventures
and
Caerus Ventures
. Not one David, and definitely not a David Ravitz.
So, to recap: David still says he's a VC, but all available evidence says he's not.
In a dream world, David would be back on the small screen a third time, starring in the next season of "The Bachelor." He'd really have to come clean about his occupation if he were the focal point of the entire season. I don't have high hopes for someone who's best known for falling out of his bunk bed and maybe lying about his occupation, but hey, a girl can dream.
For more of my extremely serious investigative reporting on David Ravitz's job, check out the original article.