Emerging space: Carbon capture
November 11, 2021
The private markets are constantly evolving, and new spaces rise—then sometimes fall—in the span of a few years. Given this fluidity, it can be challenging to identify and track the most promising spaces of tomorrow. That's why our analysts have developed a methodology to
define and categorize
these
emerging spaces
. In this post, we look at carbon capture—just one example of a space that is quickly taking off.
What is carbon capture?
Carbon capture refers to the process of actively capturing carbon atoms and removing them from the atmosphere via storage or utilization in other forms. This area has grown quickly as the need to act on climate change becomes more apparent and greenhouse gases continue to accumulate. Technologies in this category are therefore centered on climate change mitigation and include afforestation, biochar, carbon sequestration and direct air capture. Though these technologies only address one piece of a much broader issue, this space could be a critical component for years to come.
Carbon capture is one of many climate tech-related terms to know. To explore dozens of others—broken down by transportation, energy, materials and resources, industry, agriculture, adaptation and buildings—check out our
climate tech glossary
.
Leading carbon capture company activity
Key carbon capture growth metrics
$31.4M
Median post valuation (TTM)
▼ -17.5% YoY
Trending carbon capture companies
Carbon Engineering
HQ: Squamish, BC, Canada
Leadership: Steve Oldham, CEO, David Keith PhD, founder, board member and acting chief scientist, and others
Latest funding: $18.7M, Grant (June 26, 2019)
Carbon Engineering's Direct Air Capture (DAC) technology captures carbon dioxide directly from the air with an engineered, mechanical system. It does this by pulling in atmospheric air, then through a series of chemical reactions, extracting the CO2 from it while returning the rest of the air to the environment. The company's website says it's similar to what plants and trees do every day as they photosynthesize—except DAC does it faster, with a smaller land footprint and delivers CO2 in a pure, compressed form that can then be stored underground or reused.
LanzaTech
HQ: Skokie, IL
Leadership: Jennifer Holmgren, PhD, CEO and board member
Latest funding: $72M, Series E (August 2019)
LanzaTech developed a bio-processing platform to improve waste carbon treatment. The startup's platform manufactures low-carbon fuels made from the industrial waste of steel mills, oil refineries and chemical manufacturers.
Climeworks
HQ: Zurich, Switzerland
Leadership: Christoph Gebald, PhD, co-CEO, director and board member
Latest funding: $107.41M, late-stage VC (August 2020)
Climeworks is the developer of carbon removal technology designed to capture CO2 from air. Founded in 2009, the company's carbon removal technology offers novel process and filters material that sucks environmental friendly CO2 which helps in the production of carbon-neutral renewable fuels and storage of renewable energies, enabling organizations to capture, store and generate energy from carbon.
report
Q3 2021 VC Update: Climate Tech
Explore PitchBook's analysis of the market opportunity for emerging climate technologies.
Download report
Most active investors in carbon capture
Chevron Technology Ventures
HQ: Houston, TX
Carbon capture investments: 7
Last deal date: October 2021
Founded in 1999, Chevron Technology Ventures is the corporate VC arm of Chevron. The firm prefers to invest in low-carbon technologies, information technology, digitization and oil and gas.
BASF Venture Capital
HQ: Ludwigshafen, Germany
Carbon capture investments: 6
Last deal date: October 2021
BASF Venture Capital
is the venture capital investment arm of
BASF Group
. It invests into startup companies in the broader chemicals and advanced materials space and into businesses developing new and digital business models.
Sustainable Development Technology Canada
HQ: Ottowa, Canada
Carbon capture investments: 5
Last deal date: November 2021
Founded in 2001, Sustainable Development Technology Canada is a venture capital firm based in Ottawa, Canada. The firm prefers to invest in seed-stage and early-stage Canadian companies across B2B, commercial services, energy, cleantech, TMT, infrastructure and technology.
Get to know some of PitchBook's other emerging spaces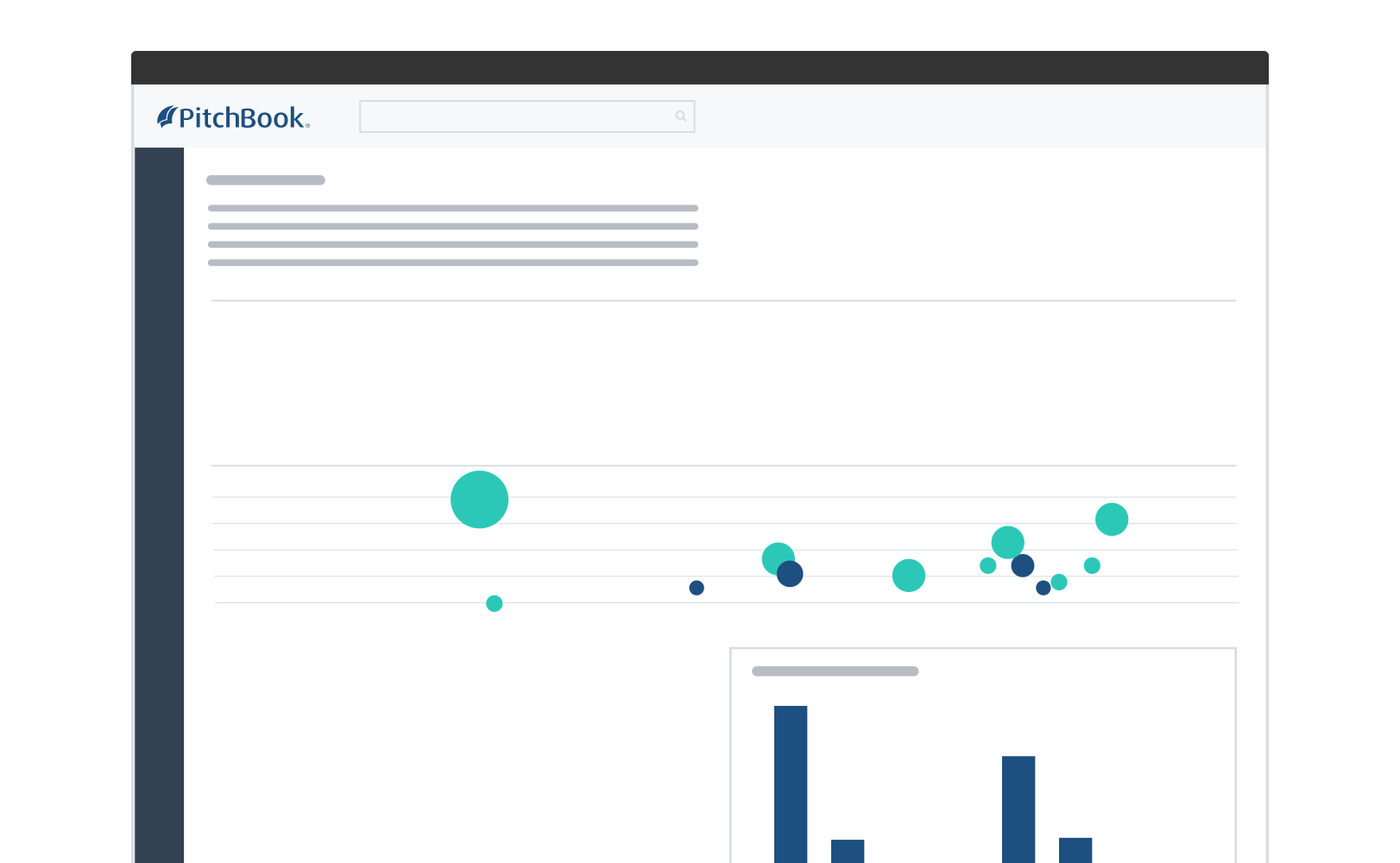 This article was created based on PitchBook's Emerging Spaces feature.
To check it out for yourself,
log in
or
request a free trial.