Emerging space: Ghost kitchens
October 24, 2019
The private markets are constantly evolving, and new spaces rise—then sometimes fall—in the span of a few years. Given this fluidity, it can be challenging to identify and track the most promising spaces of tomorrow. That's why our analysts have developed a methodology to
define and categorize
these emerging spaces. In this post, we look at ghost kitchens—just one example of a space that is quickly taking off.
Description
Ghost kitchens are stripped-down commercial kitchens with no dine-in option. Sometimes called cloud kitchens, dark kitchens, virtual restaurants or restaurant-as-a-service (RAAS for short), ghost kitchens function as hubs for online delivery and catering. Ghost kitchens exist in several varieties, but they all share a common feature: they're focused exclusively on food delivery.
For example, restaurant-owned and operated ghost kitchens like
Taster
and
Keatz
focus on delivery-only operations and run ghost kitchen infrastructure. Ghost kitchen providers, including
CloudKitchens
and
Kitchen United
, support restaurants that want delivery options by building out and operating kitchen infrastructure. Well-known delivery apps give restaurants access to their ghost kitchens, but those companies must also sign-on to use the associated delivery app.
The growing prominence of ghost kitchens relates to consumers' interest in food-delivery options. As the popularity of ordering food online grows, ghost kitchens emerge as an attractive option for restaurants that get little foot traffic and/or seek to spend less on real estate and kitchen staff. Ghost kitchens can even be used by multiple restaurants—an effective way to split the cost of kitchen upkeep and maintenance.
Leading company activity
Key growth metrics
$2B
Median Post Valuation (TTM)
▲ 73% YoY
Trending companies in ghost kitchens
Uber

Uber Technologies is a technology provider that matches riders with drivers, hungry people with restaurants and food delivery service providers and shippers with carriers. More than 91 million people in 60+ countries order rides or food through Uber at least once a month.

HQ: San Francisco, CA
Latest funding: $500M, PIPE (May 10, 2019)
Doordash

DoorDash is a food delivery app that provides on-demand food-ordering and delivery services. Offering a range restaurants and menus to select from, DoorDash features enable users to schedule deliveries and keep an eye on their orders with real-time tracking.

HQ: San Francisco, CA
Latest funding: $600M, Series G (May 23, 2019)
Deliveroo

Deliveroo optimizes food ordering and delivery by integrating web and mobile consumers with restaurant tablet-based point-of-sale order management terminals, enabling customers to order food across restaurants for delivery to their doorsteps.

HQ: London, England
Latest funding: $575M, Series G (May 16, 2019)
Companies in this space with the most mentions in the news in the last six months
Most active investors in ghost kitchens
DST Global

Founded in 2009, DST Global is a private investment firm that invests in later-stage, high-growth companies operating in the Internet sector.

HQ: Hong Kong
Ghost kitchen investments: 11
Last deal date: October 2, 2019
Accel

Accel is a venture capital firm that invests in companies operating in the internet infrastructure, internet software, consumer services, mobile, software, IT and cloud-enabled service sectors.

HQ: Palo Alto, CA
Ghost kitchen investments: 10
Last deal date: October 2, 2019
Sequoia Capital

Founded in 1972, Sequoia Capital is a venture capital investment firm that invests in IT, healthcare, manufacturing, mobile, nanotechnology, financial service, internet, energy, media and retail sectors.

HQ: Menlo Park, CA
Ghost kitchen investments: 9
Last deal date: October 10, 2019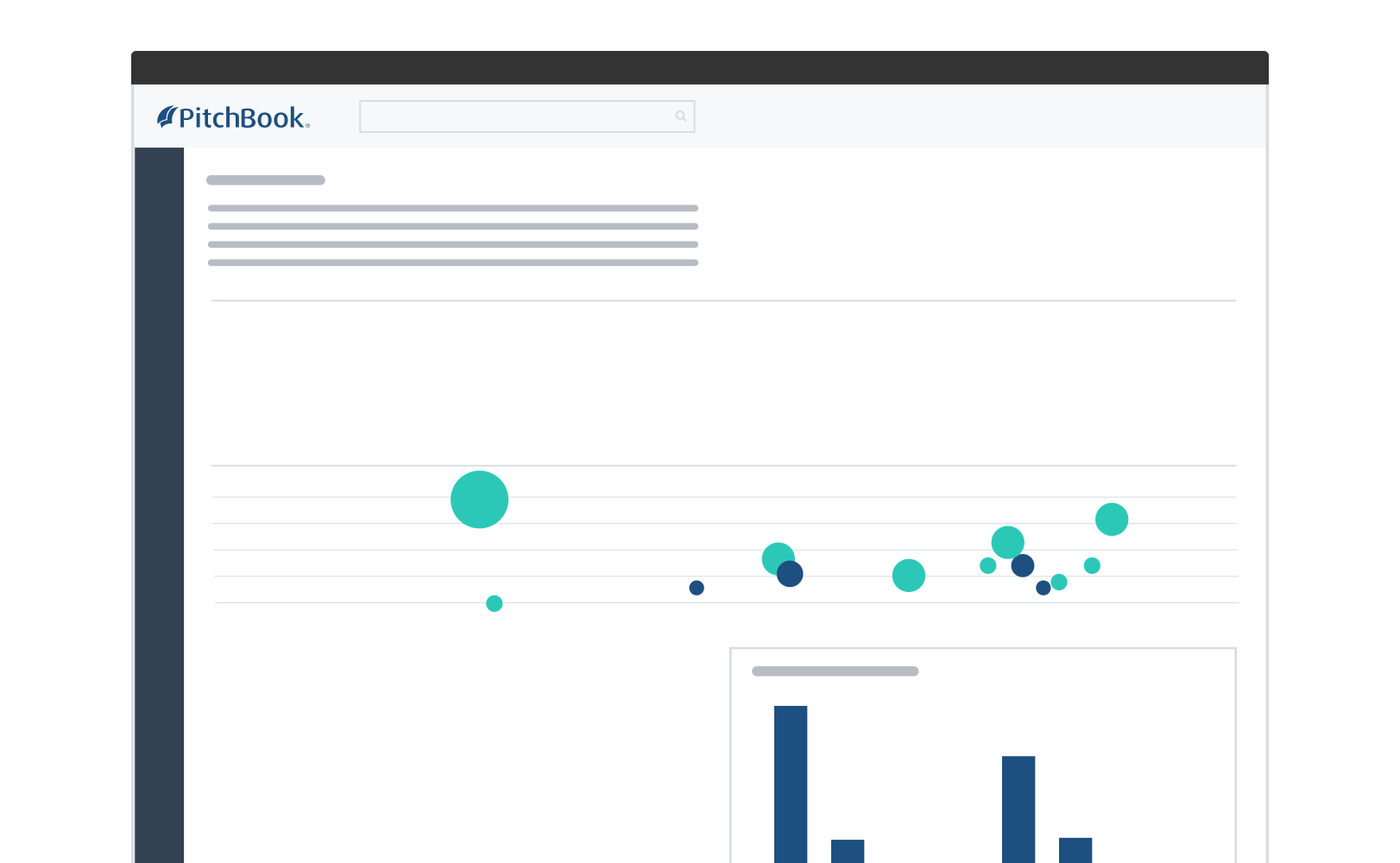 This article was created based on PitchBook's Emerging Spaces feature.
Check it out for yourself,
log in
or
request a free trial.