Emerging space: Ghost kitchens
January 12, 2021
The private markets are constantly evolving, and new spaces rise—and sometimes fall—in the span of a few years. Given this fluidity, it can be challenging to identify and track the most promising spaces of tomorrow. That's why our analysts have developed a methodology to
define and categorize
these
emerging spaces
. In this post, we look at ghost kitchens—just one example of a space that is quickly taking off.
Interested in reading up on more established industry verticals with staying power over the long-term? Learn more about the
50+ industry verticals
tracked by PitchBook.
What are ghost kitchens?
Ghost kitchens are stripped-down commercial kitchen facilities with no dine-in option. Sometimes called cloud kitchens, dark kitchens, virtual kitchens, virtual restaurants or restaurant-as-a-service (RaaS for short), ghost kitchens function as hubs for online delivery and catering. Ghost kitchens exist in several varieties, but they all share a common feature: they're focused exclusively on food delivery.
For example, restaurant-owned and operated ghost kitchens like
Taster
and
Keatz
focus on delivery-only operations and run ghost kitchen infrastructure. Ghost kitchen providers, like
CloudKitchens
and
Kitchen United
, support restaurants that want delivery options by building out and operating kitchen infrastructure. Delivery apps give restaurants access to their ghost kitchens, but those companies must also sign-on to use the associated delivery app.
The growing prominence of ghost kitchen providers relates to consumers' interest in food-delivery options. As the popularity of ordering food online grows, ghost kitchen startups emerge as an attractive option for restaurants that get little foot traffic and/or seek to spend less on real estate and kitchen staff. Ghost kitchens can even be used by multiple restaurants—an effective way to split the cost of kitchen upkeep and maintenance.
To dive deeper, listen to our recent
In Visible Capital podcast
episode about ghost kitchens, virtual restaurants and the post-COVID future of foodtech. In
the episode
, host Lee Gibbs chats with with
REEF Technology
's VP of corporate strategy, Felix Gonzalez Roson, and
Creating Culinary Communities
' COO, Brad Reynolds, about the evolution of foodtech, how ghost kitchens could help address food delivery apps' remaining barriers, and how pandemic-era shifts might impact our dining options and experiences into the future.
Leading company activity
Key growth metrics
$1.75B
Median Post Valuation (TTM)
▲ 1,148.75% YoY
Trending companies in ghost kitchens
DoorDash
HQ: San Francisco, CA
Leadership: Tony Xu, co-founder and chief executive officer
Latest funding: $3.37B, IPO (December 2020)
DoorDash
is a food delivery app that provides on-demand food-ordering and delivery services. Offering a range restaurants and menus to select from, DoorDash features enable users to schedule deliveries and keep an eye on their orders with real-time tracking.

Deliveroo
HQ: London, England
Leadership: William Shu, co-founder and chief executive officer
Latest funding: $575M, Series G (April 2020)
Deliveroo
optimizes food ordering and delivery by integrating web and mobile consumers with restaurant tablet-based point-of-sale order management terminals, enabling customers to order food across restaurants for delivery to their doorsteps.
Rebel Foods
HQ: Mumbai, India
Leadership: Jaydeep Barman, co-founder, chief executive officer and board member
Latest funding: $26.5M, Series E2 (July 2020)
Rebel Foods
operates a cloud kitchen that delivers food on-demand. Rebel Foods' dark-kitchen model delivers menu items from in-house brands via their platform.
report
Q4 2020 Analyst Note: Robots in the Kitchen
Explore PitchBook's analysis of the market opportunity for emerging kitchen technologies.
Download report
Most active investors in ghost kitchens
Sequoia Capital
HQ: Menlo Park, CA
Ghost kitchen investments: 8
Last deal date: December 29, 2020
Founded in 1972,
Sequoia Capital
is a venture capital investment firm that invests in IT, mobile, internet, energy, media, retail sectors and more.

Y Combinator
HQ: Mountain View, CA
Ghost kitchen investments: 8
Last deal date: January 10, 2021
Y Combinator
is an accelerator firm that also specializes in funding early-stage startups. The firm invests across artificial intelligence, biotechnology, B2B, biomedical, hardware, healthtech, media, robotic, science, education, transportation, mobile, entertainment, drones, SaaS and virtual reality.

Coatue Management
HQ: New York, NY
Ghost kitchen investments: 7
Last deal date: January 12, 2021
Coatue Management is a sector-oriented hedge fund manager that primarily invests in IT.
Get to know some of PitchBook's other emerging spaces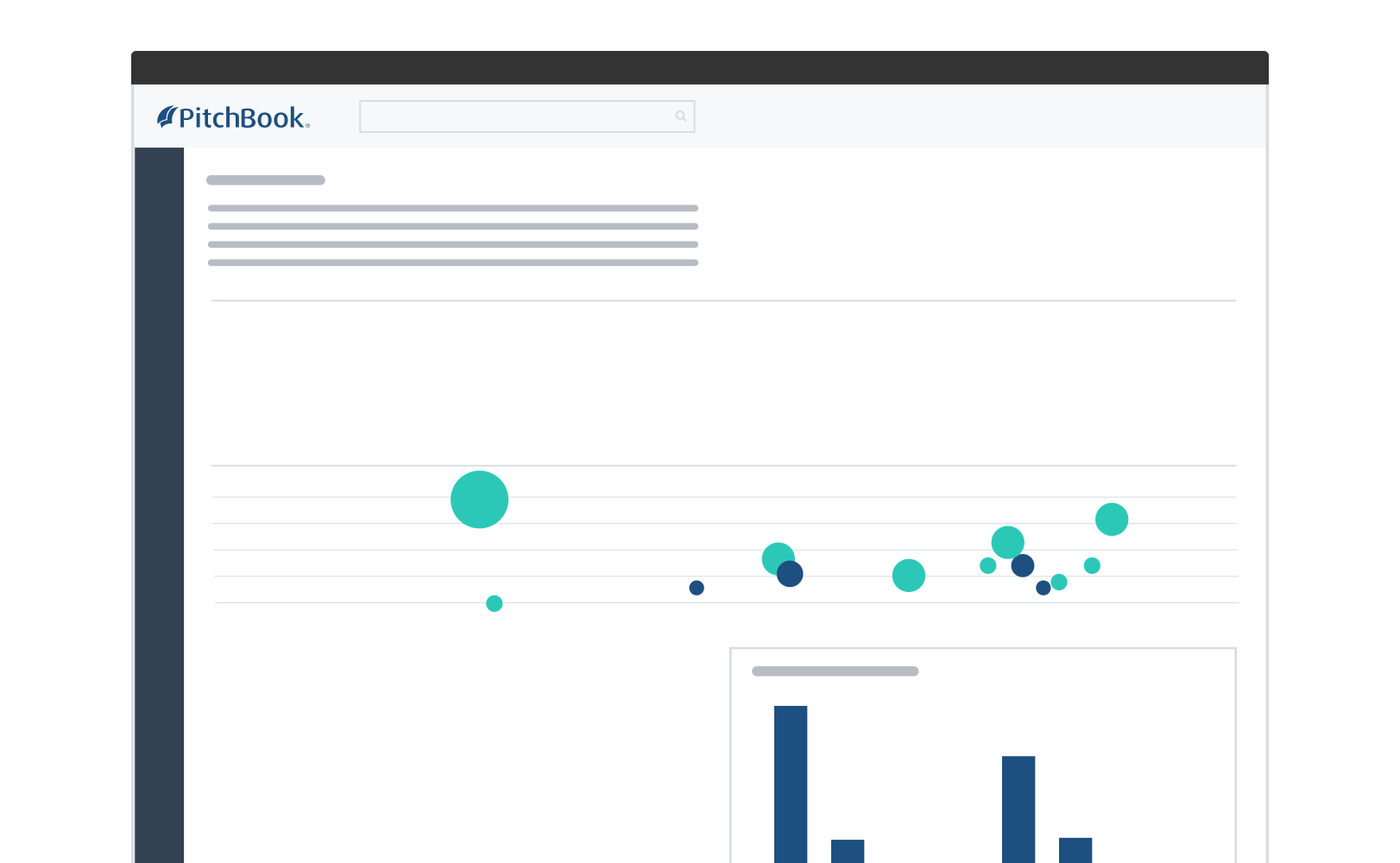 This article was created using PitchBook's Emerging Spaces feature.
To check it out for yourself,
log in
or
request a free trial.