Emerging space: Clean meat
October 31, 2019
The private markets are constantly evolving, and new spaces rise—then sometimes fall—in the span of a few years. Given this fluidity, it can be challenging to identify and track the most promising spaces of tomorrow. That's why our analysts have developed a methodology to
define and categorize
these
emerging spaces
. In this post, we look at clean meat—just one example of a space that is quickly taking off.
What is clean meat?
Clean meat is meat that's been grown in a cell culture rather than harvested directly from an animal's body after slaughter. Also called cell-based meat or cultured meat, it has the same characteristics as conventional meat but can be made by growing only the cell types that humans consume—like muscle and fat cells and connective tissue. Clean meat is just one application of the underlying cellular agriculture technology, which takes animal stem cells, scales them and scaffolds them into the appropriate shape, color and texture.
Clean meat is an important emerging space today because of traditional meat production's heavy toll on the environment. In 2017, a study found that the top three meat firms—
JBS
,
Cargill
and
Tyson Foods
—emitted more greenhouse gases in 2016 than all of France. In the face of climate change, proponents of clean meat see it as a sustainable, sterile way to curb the emissions, as well as the land, water and resource use associated with factory farming—especially as the demand for meat products rise with the likelihood that the global population will hit nine billion by 2050.
Leading company activity
Key growth metrics
$18.2M
Median post valuation (TTM)
▲ 115% YoY
Trending companies in clean meat
Memphis Meats

Memphis Meats creates healthy, delicious meat by harvesting cells—not animals. The company's meats are produced from animal cells without needing to raise and slaughter animals, requiring significantly less caloric input, water, land and energy compared to conventional meat production.

HQ: San Leandro, CA
Raised to date: $22M
Aleph Farms

Aleph Farms creates its clean meat products with 3D tissue formation technology that combines cells and tissues to produce clean, healthy beef without the need of animal slaughter.

HQ: Ashdod, Israel
Latest funding: $12M, Series A
Future Meat Technologies

Future Meat Technologies focuses on advancing a distributive manufacturing platform for cost-efficient, non-GMO production of meat directly from animal cells without the need to raise or harvest animals.

HQ: Jerusalem, Israel
Latest funding: $14M, Series A
Companies in this space with the most mentions in the news in the last six months
Most active investors in clean meat
New Crop Capital
Founded in 2015, New Crop Capital is a VC firm specializing in seed and early-stage investments in companies developing plant-based meat, dairy and eggs, as well as firms facilitating the promotion and sale of these products.
HQ: New York, NY

Clean meat investments: 9
Last deal: September 5, 2019
Stray Dog Capital

Stray Dog Capital is a venture capital firm that invests in early-stage companies that aim to take animals out of the supply chain.

HQ: Leawood, KS
Clean meat investments: 7
Last deal: October 2, 2019
CPT Capital

CPT Capital is the corporate venture arm of a private family office, and the firm prefers to invest in the food and material sectors.

HQ: London, England
Clean meat investments: 6
Last deal: September 11, 2019
Get to know some of PitchBook's other emerging spaces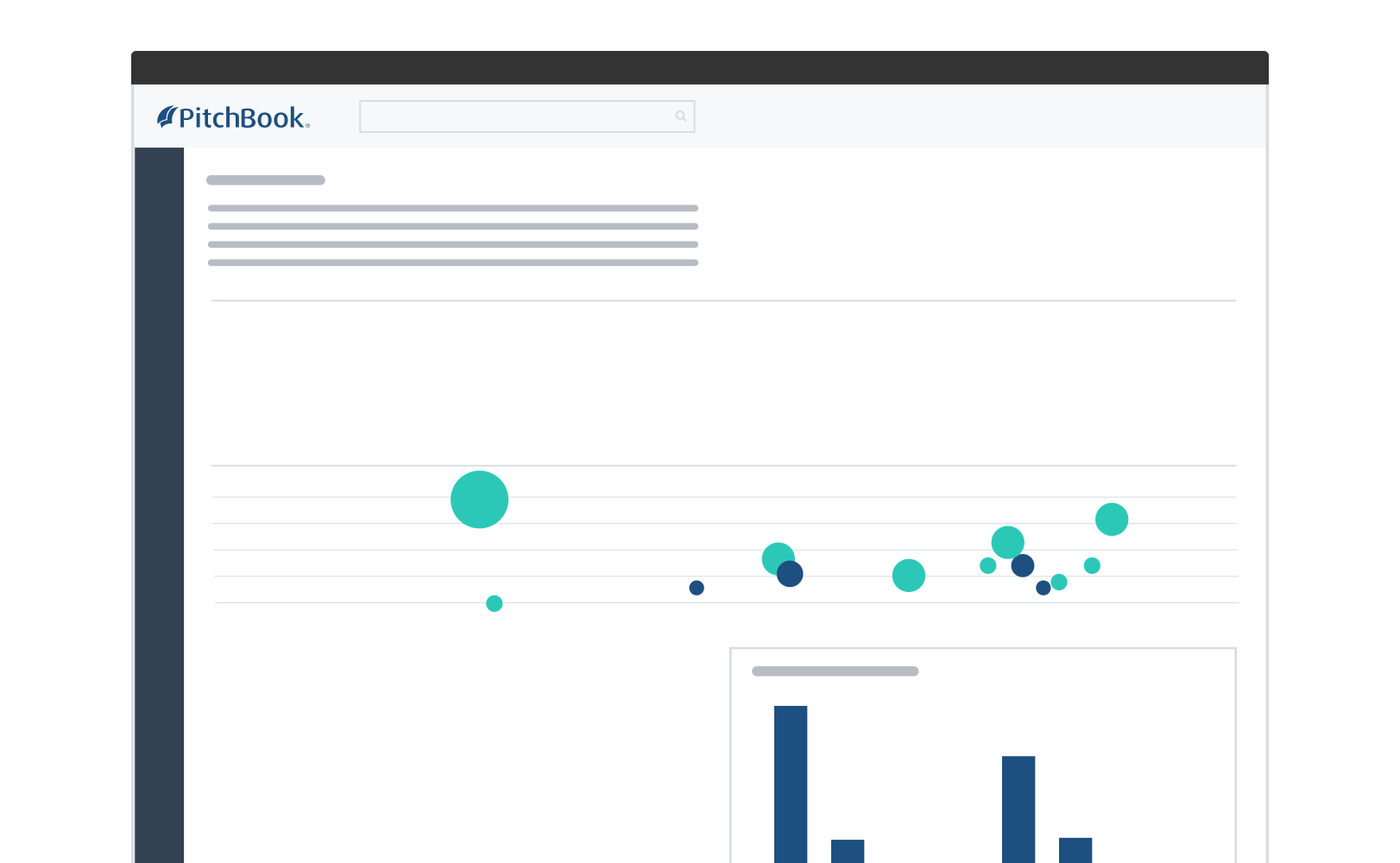 This article was created based on PitchBook's Emerging Spaces feature.
To check it out for yourself,
log in
or
request a free trial.