I have to admit: As a lifelong sports obsessive who once inspired a lesson in my first-grade class called "Kevin's Football Math," I was excited for the Alliance of American Football, a new pro league that began its inaugural season nine weeks ago with backing from some major VC names and dreams of becoming a sort of minor league to the NFL.
Was I excited enough to watch more than, like, three games? I was not. To me, the more interesting part of the AAF quickly became its off-the-field machinations, including persistent rumors of financial issues, a
surprise $250 million commitment
from private equity executive Tom Dundon, a failed pursuit of
Colin Kaepernick and Tim Tebow
, and
a lawsuit
alleging a "conspiracy" behind the league's creation.
So the AAF's apparent demise this week was perhaps not a total surprise. The chaos surrounding it, though, certainly was. I'm Kevin Dowd. This is The Weekend Pitch. And since it was such a hectic first five days of April, this week's list is on the longer side—and the downfall of the AAF is one of 11 things you need to know from the past week:
1. The final whistle
The AAF suspended operations on Tuesday, with no apparent plans for a revival, bringing to an end a two-month stretch that will go down as a strange and abbreviated chapter in the annals of football lore. Here's
more on the details
.
From the outside, it can seem like a bit of a silly saga. But for those involved in the league, it's of course a serious, career-changing situation. And by almost every indication, the leadership of the AAF isn't exactly handling the flameout with aplomb.
Rich Ohrnberger, a former NFL player who did color commentary for the AAF's San Diego Fleet, spent much of the week detailing the mess
on Twitter
. Players were kicked out of their hotel, staff were notified of their firing with an anonymous letter, and the league still owes millions to its vendors from a training camp that occurred in January, per reports. It's unclear whether players who were injured during AAF action will continue to have their medical expenses covered.
It's all a bit confusing when you remember that, as we saw a few paragraphs ago, Tom Dundon committed to invest $250 million in the AAF in February, and the league's other deep-pocketed backers reportedly include Founders Fund and The Chernin Group. Where did all that money go?
Well, for starters, there maybe wasn't as much cash as it might have first appeared. The league's VC backers contributed less than $10 million, according to Axios, and Dundon only got around to investing $70 million of that committed $250 million, per other reports from this week. Another behind-the-scenes investor, Reggie Fowler, had previously pledged $170 million to the AAF, per The Action Network, but his actual investment reportedly totaled a little less than $30 million.
It's believed Dundon's majority takeover in February gave him carte blanche in league decision-making, and a statement from league co-founder Bill Polian certainly laid responsibility for the shutdown at Dundon's feet. The several million dollars it would apparently take to settle the AAF's accounts would be pocket change to AAF backers like Dundon, Peter Chernin and Peter Thiel, but they seem to be in no rush to make things right.
2. Blackstone goes big
As in $22 billion big, which is the amount of capital the firm has already raised for
its latest flagship fund
, according to a Bloomberg report from this week. Before it's all said and done, it's believed the vehicle could be the largest buyout fund ever raised. Blackstone also logged a hefty exit this week, as portfolio company Tradeweb Markets conducted
a $1.1 billion IPO
that was followed by a 33% first-day pop.
3. The flotation frenzy
In the wake of Lyft's landmark listing, more unicorns are on the way to the public markets. Reports emerged this week that Slack chose the NYSE as the destination for its forthcoming direct listing. PagerDuty unveiled a range of $19 to $21 per share for its scheduled IPO on the NYSE, barely six months after the software company was valued at $1.3 billion. And while fashion marketplace Poshmark isn't quite a unicorn, carrying a current valuation of $625 million, reports surfaced Thursday indicating it could be yet another buzzy startup eyeing a 2019 debut.
4. Kushner meets Kutcher
Josh Kushner and Ashton Kutcher have more in common than you might think. There's the last names, for one. There's the fact that they both might be less famous than their spouses: Kushner is married to model Karlie Kloss, while Kutcher is wed to former TV co-star Mila Kunis. And now, they're both investors in the same unicorn: Kushner's Thrive Capital led a $300 million investment in Affirm this week that valued the consumer lending platform at
a reported $2.9 billion
, and Kutcher's Sound Ventures was a co-investor.
5. Raise the woof
The purest startup of all time raised $6.7 million this week. That would be New York-based Good Dog, which is literally the creator of a platform that helps prospective buyers find good dogs from breeders, shelters and rescues. In another recent canine development, Boqii, a Chinese company that sells pet food and other offerings and operates a social network where owners can share photos of their pets—OK, maybe this is the purest startup of all time—is said to be planning a potential $100 million IPO in either the US or Hong Kong.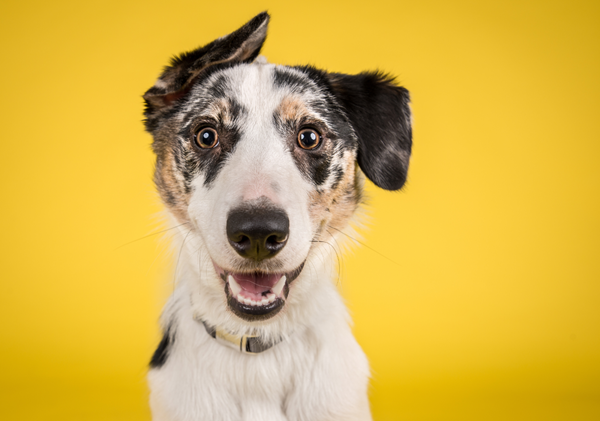 6. Dot-com unicorns
Didn't we do this already? Payments startup Bill.com became a unicorn this week, inking $88 million from the likes of Franklin Templeton and Mastercard at a reported $1 billion valuation. And Liquid.com, the Tokyo-based operator of a cryptocurrency trading platform, announced that it achieved a unicorn valuation of its own with a Series C.
7. Other unicorns
It was a busy start to 2Q for the creation of billion-dollar companies. Along with the dot-commers, Segment, which uses data analytics to help companies manage customer data, attained a reported $1.5 billion valuation with a $175 million funding. Then there was ezCater, a corporate catering business that banked $150 million at a $1.25 billion valuation, a step-up from $700 million less than 10 months ago.
8. BlackRock changes tack
The asset management giant has hit a rare rough patch in recent months, including a decline in AUM during 2018. In response, BlackRock
unveiled personnel changes
this week, including an overhaul of its alternatives business and a widespread shift in director responsibilities. That news came a day after BlackRock announced it has gathered $2.75 billion in commitments for its Long Term Private Capital fund, a vehicle first announced last year with plans to raise a reported $10 billion or more.
9. Behemoths go shopping
In the latest sign of its ambitions to expand beyond co-working spaces, WeWork struck a deal this week to acquire Managed by Q, the VC-backed creator of a platform office tenants can use to book cleaning and other administrative services. Airbnb, another company with a colossal valuation, made an investment of its own, striking a deal to
take a stake in Oyo
, a VC-backed budget hotel operator based in India.
10. Billon-dollar exits
Clayton, Dubilier & Rice agreed this week to sell Tranzact, which provides direct-to-consumer sales for insurance carriers, for at least $1.2 billion, logging a reported return of some 3x in the process. BC Partners, meanwhile, finalized a €2.1 billion (about $2.4 billion) sale of Antelliq, a supplier of animal identification products, to Merck. As those two private equity investors showed, VC firms aren't the only ones engaging
in 10-figure exits
.
11. $45M fundings
Serena Williams was among the investors this week in a $45 million round for Tonal, an in-home fitness startup you could roughly describe as "Peloton, but without the bike." Another business connected to a well-known name brought in $45 million this week, but the CEO of online payroll and HR startup Rippling is notable for a different reason. It's Parker Conrad, the former leader of Zenefits, an HR unicorn that went down in flames a little more than two years ago.