As the end of 2017 approaches, the time for reflection is upon us. The private equity industry will certainly have plenty of fond and not-so-fond memories to look back on when executives start making their New Year's resolutions. Sure, fundraising was booming. Dealmaking was not. Even so, PE giants continued to make their way into headlines, often for admirable reasons. Other times? Not so much.
Without further ado, let's celebrate the year that was with the first annual PitchBook Private Equity Awards. Here are your winners:
Dealmaker of the Year: KKR
No private equity firm has churned out deals this year like KKR,
which has a leading 92 completed transactions
, per the PitchBook Platform. The highlight arguably came in July when the buyout giant agreed to buy WebMD, a provider of online health information, for $66.50 per share, or about $2.8 billion. As part of the take-private deal, the firm will reportedly merge the popular website and its associated pages with KKR-backed portfolio company
Internet Brands
, which includes DentalPlans.com and AllAboutCounseling.com. KKR paid a 30% premium to the company's closing price prior to the sale announcement.
But why stop there? KKR also agreed in July to buy herbal supplements provider Nature's Bounty from
Carlyle Group
, which had backed the company since buying it for $4 billion in 2010. The price KKR paid wasn't made public, but it's safe to say the acquisition didn't come cheap. Before the KKR deal,
Carlyle
sold the international division of Nature's Bounty to L1 Retail for £1.77 billion.
So next time you're either buying vitamins or looking up info about a sore throat, remember that KKR was the one who paid a premium to help.
Most Inspirational: Bain Capital
Remember that kid on the high school basketball team who rarely got any playing time, but the coaches felt bad at the end-of-the-year banquet so they gave him "Most Inspirational"?
This year, that honor goes to Bain Capital. However, it's no consolation prize. The firm deserves recognition for its never-quit attitude in its pursuit of the memory chip unit of
Toshiba
. It took months of back-and-forth negotiations and a seemingly never-ending amount of plot twists, but a consortium fronted by Bain Capital finally agreed to buy the division for roughly $18 billion at the end of September. Assuming the deal closes without any further legal challenges from former
Toshiba
joint venture partner
Western Digital
,
it will mark the seventh-largest biggest PE-backed deal since 2008
, according to PitchBook data.
Best Performance in a Country Western: Goldman Sachs
When one hears the words "Goldman Sachs," thoughts of the great outdoors are not the first thing that come to mind. But it was the storied Wall Street giant that helped facilitate
Bass Pro Shops
' deal to buy outdoor retailer Cabela's for about $4 billion. It wasn't a buyout in the traditional sense, but the bank's private equity arm reportedly provided financing in the form of $1.8 billion alongside Pamplona Capital Management in a deal that was initially reached in principle in October 2016. However, competition concerns stalled its completion until this past July, so it gets to be in this year's edition of the PB Awards.
Career Achievement Award: David Rubenstein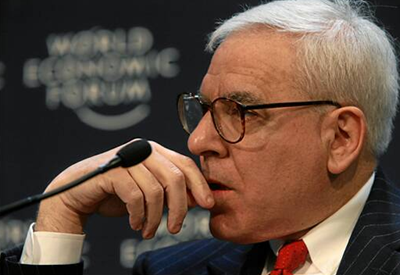 David Rubenstein, come on down! When
The Carlyle Group
announced in October that Rubenstein (pictured) and fellow co-founder William Conway would step down as co-CEOs at the end of the year, it didn't really feel like goodbye. After all, Rubenstein hosts "The David Rubenstein Show" on Bloomberg television, which features one-on-one conversations with celebrities throughout the business world.
But Rubenstein has also become a bit of a legend himself, taking Carlyle from a firm that raised $100 million for its first fund in 1990 to a buyout behemoth that now has some $174 billion in AUM. Not bad for a guy who helped start the firm in 1987 with just $5 million in capital.
Brain Cramp Award: David Bonderman
TPG Capital
co-founder David Bonderman resigned from the board of Uber in June after making a sexist remark during a company-wide meeting meant to deal with … wait for it … gender inequality in the workplace. Ironic? Yes. Inappropriate? Very.
To refresh:
"There's a lot of data that shows when there's one woman on the board, it's much more likely that there will be a second woman on the board," Arianna Huffington said, per reports.
Enter Bonderman:
"Actually, what it shows is that it's much more likely to be more talking," he said.
The 75-year-old later apologized in an emailed statement, but Bonderman had made a tasteless and ill-advised joke at a terrible moment. Not OK. He subsequently stepped down from the board, giving him more free time to pursue
bringing an NHL team to Seattle
alongside Hollywood film producer Jerry Bruckheimer. Still, we hope that, given the opportunity, Bonderman would like to take that comment back.
Make it Rain Award: Apollo Global Management
In a year when PE fundraising was booming, no buyout shop raised a bigger fund than
Apollo Global Management
. In fact, no PE firm in the history of the industry has brought in more through one vehicle than Apollo did via the reported $24.7 billion it raised in July for its ninth flagship fund. The vehicle surpassed Blackstone Capital Partners V, a 2007 vintage that raised $21.7 billion just before the start of the Great Recession. Including Apollo's, there have been six
PE mega-funds of $10 billion-plus in 2017
, for a total of $92.55 billion, per PitchBook data—both of which were the highest totals since at least 2008.
Leakiest Deal: Blackstone
Few, if any, PE firms have come close to replicating Blackstone's success since it was founded in 1985. But the firm has also made some investments of the morally ambiguous variety. Over the summer, Blackstone agreed to pay about $1.57 billion for a 49.9% stake in the ET
Rover
Pipeline, an Energy Transfer Partners subsidiary in charge of the
Rover
pipeline project. Why the controversy? Well, the 713-mile pipeline that runs gas through West Virginia, Ohio, Western Pennsylvania and Canada has reportedly had 19 environmental violations in Ohio alone this year, including a 200-gallon spill in Ohio at the end of November. Not good.
Best Use of Gwen Stefani: Stephen Schwarzman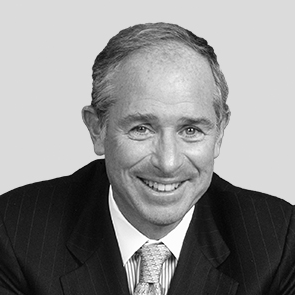 There's no doubt Schwarzman (pictured) has done more good than the average PE billionaire. Over the years, the co-founder and CEO of Blackstone has given $100 million to the New York Public Library, $150 million to Yale to build a state-of-the-art campus center named in his honor and $100 million for a higher education program that annually sends students to Tsinghua University in Beijing, according to Inside Philanthropy.
But don't fool yourself: The man likes to party. And he isn't afraid to spend in the name of having a grand old time. Earlier this year, Schwarzman threw a 70th birthday party in Palm Beach, Florida, that included camels, trapeze artists, a birthday cake modeled after a Chinese temple and Gwen Stefani on-hand to sing "Happy Birthday," per Bloomberg. So yeah, things aren't so bad for the godfather of private equity.
Close But No Cigar: Leonard Green & Partners
Perhaps a deal might get done sometime in 2018, but there had to be considerable disappointment at
Leonard Green & Partners
when retail giant
Nordstrom
suspended plans in October for a public-to-private buyout that reports said could be worth $10 billion. The Nordstrom family initially planned to sell its roughly 31% stake in the business, but the banks involved in setting up the between $7 billion and $8 billion in financing were reportedly scared off by the sorry state of the brick-and-mortar retail sector. (As you might remember Toys 'R' Us and a whole bunch of other traditional PE-backed retail companies
have recently filed for bankruptcy
.) For
Nordstrom
, it may all come down to how the Seattle-based retailer fares this holiday season.
Keep your chin up, Leonard Green. There's always next year.
Check out our 2017 coverage of PE-backed companies here.