AUSTIN—As SXSW comes to an end, there was no shortage of sensory overload, elaborate visions of the future and highly talented people from all disciplines displaying their best creations. The 10-day long convention has come a long way from its humble roots in 1987.
What was originally intended as a means to gain exposure to underrepresented local artists, musicians and entertainers has grown in to a wildly popular, world-class festival covering everything from music and film to blockchain and food safety. During my time here, I learned about how virtual reality may completely deprecate
our idea of identity
; blockchain will be used to track fruit and salmonella; cats can have their
ancestry genetically mapped out
; and that cannabusiness is a hot topic in a state that ironically still mostly criminalizes the green plant.
Here are five big takeaways from my four days at SXSW:
Shedding stigma in cannabis
Elizabeth Hogan of Denver-based GCH and Rama Mayo of Los Angeles-based
Green Street Agency
spoke about how their respective marketing agencies are increasingly working with established brands and likenesses in cannabis-themed advertising campaigns.
One of Hogan's partnerships include working with famous musician Willie Nelson to develop
Willie's Reserve
, a line of branded cannabis products launched in 2015 and sold in brick-and-mortar stores. Mayo's experience has involved working with rapper 2 Chainz to develop the Gas Cannabis Company, which also sells branded products under the rapper's persona.
While Hogan and Mayo acknowledged their work is still a long way from having widespread, mainstream appeal given current legality issues and public sentiment issues toward the plant, it nonetheless illustrates the cannabis industry's shift toward using traditional business strategies, such as brand and celebrity partnerships. The greater idea is that if laws continue to progress in the US, it's possible that established, non-cannabis related companies may strike partnerships with this industry.
This doesn't necessarily mean that Cracker Jacks will start including cannabis in every box any time soon. But it does suggest that the industry is rapidly preparing a solid business plan in anticipation of full, unrestricted legalization across the country, and reaching the unindoctrinated masses is a high priority.
In a separate session, Gunner Winston, CEO of
Dosist
, spoke regarding the long-term prospects for this industry. Launched in 2016, his company focuses on providing cannabis in specific doses targeted toward health ailments, such as anxiety and sleep disorders. Winston claims you could use Dosist's products "instead of Ambien or Percocet, as we are giving you a choice for something natural."
Winston's confidence in future maturity and mainstream appeal of the industry also centered around building durable brands that shatter stigma, reaching diverse groups of people from all backgrounds as a result. "In the future there will be brands built around cannabis," he said. "When you think about Starbucks, it was not about providing coffee. It was about generating a sense of community. Nike wasn't about selling shoes; it was about enabling people to be active. This is the promise of cannabis beyond toxicity and recreation—to provide better health naturally."
However, apart from the implementation of tried-and-true business practices to the evolving industry, the key takeaway for any venture capital investor looking to enter the space is to have a lot of patience, both before and after funds are committed.
"The worst investor to me is the one that thinks we want to monetize this in one year," Winston said. "I often only start to work with investors many months and quarters out because relationships are good long-term."
On a personal level, I started to respect the example of Dr. Sanjay Gupta's conversion from being anti-cannabis to pro-cannabis, which Camille Lim, project manager at
Leafly
, taught me about in detail at SXSW. I previously had stereotypical images of
Snoop Dogg
music videos come to mind when I thought about the phrase "marijuana," which I learned is shunned when speaking professionally of the industry.
My key takeaway was the reality, not stereotypes, of cannabis potentially provides a promising, mainstream industry from which venture capital funds may increasingly sink funding. Legalization and public sentiment remain issues, though this isn't stopping companies from building a roadmap on the assumption that stigma will be shattered sooner rather than later.
VR and AR still have a long way to go
Currently, VR means strapping chunky blocks to our heads.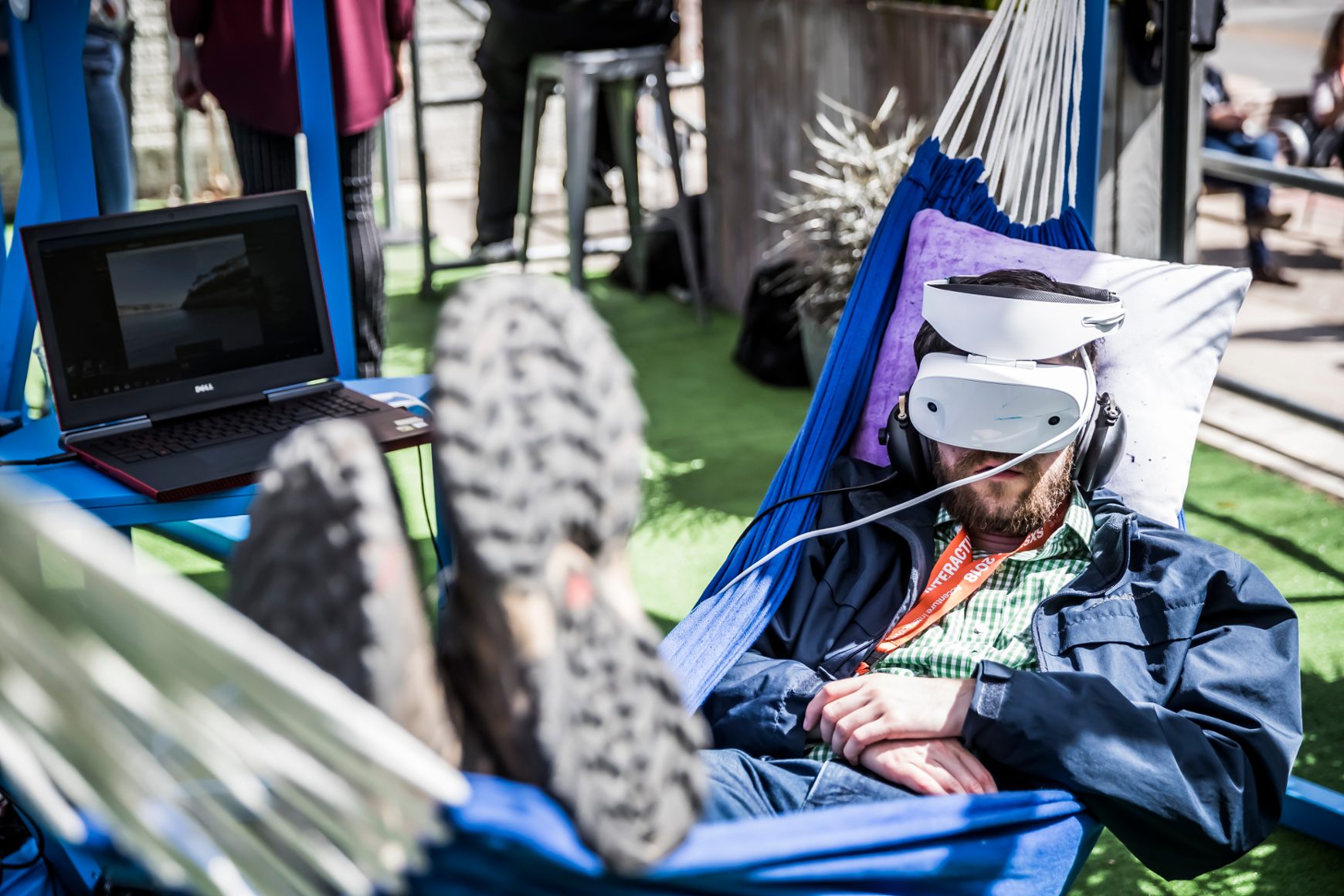 But it won't always be that way, as technology has a way of miniaturizing everything over time. When that does finally happen, there will be an array of legal challenges to go along with it.
In
a previous article
, I discussed one session at SXSW that talked about how identity as we know it in the modern day may become deprecated as virtual avatars become incredibly sophisticated. A person's avatar, or multiple avatars, in a highly developed VR space will blur the underlying flesh-and-bone controlling it, leading to identity and trust verification challenges.
But beyond identity concerns, there are issues about behavior in a virtual world that have yet to be addressed. If virtual and augmented realities were to become sophisticated enough to offer alternate realities and life experiences, how would policing be conducted in this world? For example, while leaking intimate videos is often used against past lovers in a medium known as "revenge porn," it's comparatively easy to remove fixed-length videos from a website. What isn't yet known is how a "revenge avatar" may be policed, since the avatar may gain an identity and free-will consciousness that videos simply don't convey.
In this key takeaway, VR makes for interesting entertainment. However, entertainment is only a primitive use case as future advancement stands to develop complex legal and ethical issues that parallel concerns in the physical world. These issues are barely foreseeable presently, let alone resolvable, and therefore remain a going concern as the industry develops.
Video games are gravitating toward science and diversity
There once was a time when video games were designed based on what developers and executives personally thought an audience wanted.
This was the driving force behind the highly sexualized Lara Croft that debuted in 1996 and continuously portrayed until game developer
Crystal Dynamics
created a stronger, less-sexualized revamp in 2013. Toby Gard, Croft's original designer, wanted her to be a realistic, non-sexualized woman standing on her own intellectual merit. Yet, original publisher Eidos defied this vision with a 1997 ad campaign, "Where the boys are," which depicted men abandoning "male" places like a strip club in favor of time with Lara Croft. Her exaggerated and revealing—albeit pixelated—body was crafted to target what was believed to be the "average" video game player: a heterosexual male.
At SXSW, there were an abundance of sessions that clearly showed how far the video game industry has come since the days of these sexist assumptions. At the same time, there was no mistaking that a lot of progress still needs to be made, as outlined in a session about diversity led by Lester Chen from YouTube, Manuel Delgado from Six Foot, Anastasia Staten from the Entertainment Software Association Foundation and Kiki Wolfkill from 343 Industries.
The panel talked about how recent advancements in inclusion in media, such as a lead cast of primarily African ancestry in Marvel's 2018 blockbuster Black Panther, are organically sparking further advancements in traditionally low-diversity entertainment fields. A shortcoming in racial and gender diversity in both video games and the video game industry, however, has been slower to overcome, according to the panel.
The issues of cyberbullying and internet anonymity were also discussed, such as the underlying enabling mechanics behind the 2014 #Gamergate controversy. At the time, video game developers Zoë Quinn and Brianna Wu were the victims of severe cyberbullying, largely targeting their involvement in the video game industry. Both women, in addition to activist and blogger Anita Sarkeesian, received an abundance of anonymous rape and death threats in an effort to undermine their outspoken push toward increasing the number of women working in the video game industry.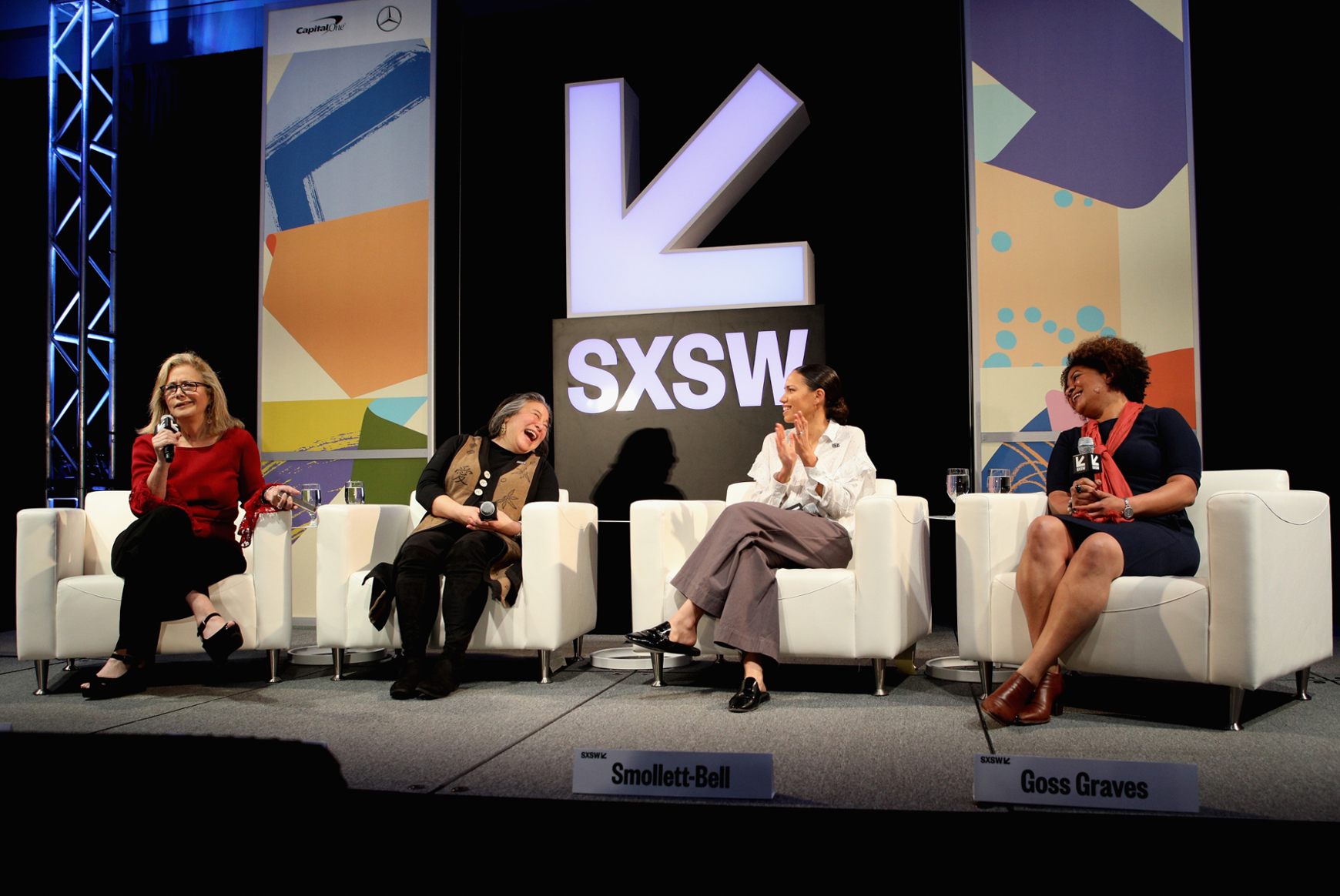 Beyond discussions of increasing industry diversity and transitioning away from discriminatory misconceptions on what players want, there were also panels that discussed incorporating psychology into video game design. Psychologist and consultant Celia Hodent was on hand for a one-hour session discussing how to use neuroscience and psychology to better design video games. Hodent's previous work with Ubisoft, LucasArts and
Epic Games
made her uniquely qualified to discuss this potentially money- and time-saving approach to design, which seeks to proactively anticipate gamer actions and thinking based on the basics of how the human brain works.
Between discussions of increasing diversity in games and the industry, along with talks about how neuroscience can be used to create better games, the key takeaway is that video games are becoming increasingly mature and sophisticated in ways that extend beyond traditional metrics, such as graphics quality or networking speeds. Assumptions about player demographics are obsolete, and science should be utilized during game development to reach players on a deeper level as technology rapidly advances.
Everything will be on blockchain—even salmonella data
This was the key takeaway from my time learning from the abundance of panels dedicated to the promise of blockchain technology. While the obvious use cases, such as medical records and currency, were readily discussed, I was particularly fascinated by the use case of food safety and logistics.
In a panel featuring Lucelena Angarita from Independent Purchasing Cooperative, Andy Kennedy from the Institute of Food Technologists, Sean Leighton from Cargill and Melanie Nuce from GS1 US, the power of time stamps in blockchain technology provides a huge benefit to the highly time-sensitive food industry. Since everything recorded to blockchain has an irrevocable, permanent time-stamp with a fully transparent history, it would be wise for the industry to transition away from traditional means of tracking the food lifecycle, according to the panel.
This would involve keeping track of individual food items, such as pieces of fruit, from the moment they are pulled from their natural environment until they're sold to a consumer. After consumers have acquired food products, instances of health and safety issues, such as salmonella contamination, can also be time stamped and categorized on blockchain. This would allow much greater collaboration between global food safety authorities, which currently work independently. The US Food and Drug Administration does not readily have access to the same database that the South African National Department of Health possesses to track food safety issues, for example. This could be unified through blockchain, the panel suggested.
The key takeaway is that while cryptocurrencies and medical records receive an enormous amount of attention for their potential use cases of the technology, many lesser-known-yet-significant use cases will emerge with time.
The big picture
SXSW was a massive compilation of optimism and sobering reflections about the challenges that today's most promising industries face. Cannabis, blockchain, music and creative intellectual property were all hot topics, while pet tech startups and professional diversity were also explored in detail during the four days I was present.
Personally, my greatest takeaway from SXSW was being floored by the amount of collective brilliance and optimism on display during my time in Austin. Among a countless amount of brain-enhancing education and experiences, I became far more open-minded and educated about the promise of cannabis, learned about blockchain's lesser-known use cases and overall concluded that it's a wonderful time to be a venture capital investor and entrepreneur regardless of industry.
Influential psychologist Stephen Pinker has argued that human society has become comparatively less violent, more peaceful and more innovative over time, despite what we often see in the news. After witnessing some of humanity's greatest aspirations on display at SXSW, I believe Pinker is onto something as I left feeling nothing short of impressed and humbled.
The positive, symbolic meaning of the goosebumps I felt as a I quietly reflected on my observations and experiences while at SXSW is my biggest takeaway from my four days in the Lone Star state's capital city.
Featured image: Alexa Gonzalez Wagner, SXSW