Goldman Sachs has announced the retirement of one of the firm's longest-tenured employees, partner Eric Dobkin. Hired in 1967, Dobkin founded Goldman's Equity Capital Markets division in 1985, forever changing the IPO by pitching offerings to institutional rather than retail investors. He first made a name for himself at the firm by convincing British prime minister Margaret Thatcher to let Goldman underwrite her privatization reforms in 1988.
As a tribute to Dobkin, we've highlighted five notable PE-backed IPOs underwritten by Goldman Sachs:
Alibaba (NYSE: BABA)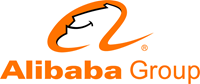 Goldman served as joint bookrunner with a few other banks in September 2014 to help the Chinese ecommerce giant raise $25 billion in the largest IPO on record. The group of bankers pushed the total up from an original $21.8 billion by exercising options to purchase additional shares. The company's investors at the time included buyout shops Silver Lake, Boyu Capital, CITIC Capital Partners and Pavilion Capital.
Charter Communications (NASDAQ: CHTR)

Goldman Sachs served as global coordinator and sole bookrunner to help Charter Communications raise $3.7 billion at the peak of the dot-com bubble in November 1999. The company filed for Chapter 11 bankruptcy in 2009 and was subsequently recapitalized by Apollo, Oaktree and others. Following a secondary transaction in 2013, Charter currently looks to finalize a merger with Time Warner (NYSE: TWC).
Hilton Worldwide (NYSE: HLT)

Blackstone turned to Goldman in 2013 to raise capital for Hilton after paying $26.7 billion to acquire the hotel chain alongside Argosy Partners in a 2007 LBO. The IPO raised $2.71 billion at a $19.7 billion initial market cap, allowing Blackstone to pay down a term loan. The firm retains a substantial investment in the company even after several secondary offerings in recent years; it still holds three of eight seats on the Board of Directors. And while not the lead underwriter on the offering (Deutsche Bank took that honor), Goldman still did quite well in the transaction.
Tognum (Rolls-Royce Power Systems)

Swedish PE investor EQT exited portfolio company Tognum though an IPO on the Frankfurt Stock Exchange in July 2007; the offering raised just over €2 billion, making it one of the largest IPOs in Germany. Goldman Sachs served as global coordinator and bookrunner jointly with Deutsche Bank. EQT had created the company by acquiring several divisions from DaimlerChrysler. Tognum was taken private again in 2011 and renamed Rolls-Royce Power Systems by its current owners.
Apollo Global Management (NYSE: APO)

Apollo was forced to wait until after the financial crisis to join peers Blackstone and Fortress in the elite group of publicly traded PE firms. Goldman underwrote 32.5% of the $565.4 million offering in March 2011. Shares of opaque PE firms have faltered in public markets; Apollo, Carlyle, KKR and Fortress all announced aggressive buybacks in their most recent earnings calls.
Interested in IPO data and analysis? You should check out our free U.S. IPO Trends report!