TechCrunch Disrupt
Ashton Kutcher dishes on what it takes to make it in Silicon Valley
September 5, 2018
View comment

(1)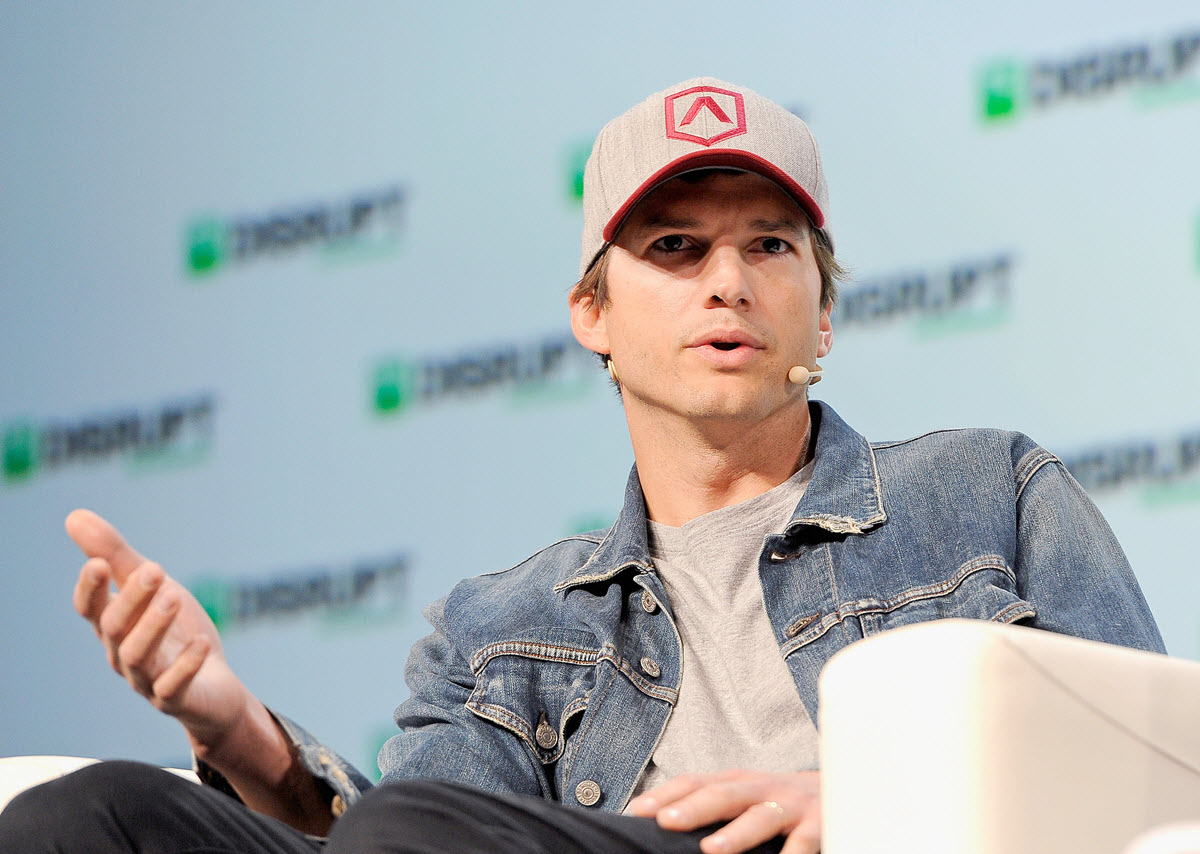 This post is part of our ongoing coverage of TechCrunch Disrupt
SAN FRANCISCO—In "That '70s Show," Ashton Kutcher played a gullible, oft-confused pretty boy. In "Dude, Where's My Car?" he played a dimwitted stoner who, as the title suggests, lost his car. And in his current hit Netflix series "The Ranch," Kutcher portrays an NFL flameout who returns to his family's ranch in Colorado, where he spends most of his time drinking whiskey, chewing tobacco and making low-brow jokes with his brother.
So you're excused for perhaps not realizing that, away from the screen, Kutcher has become a formidable presence in the VC industry. In 2015, the now-40-year-old Iowa native and Guy Oseary founded
Sound Ventures
, a Los Angeles-based firm specializing in tech investments.
The firm has since made 63 VC deals
, according to the PitchBook Platform, including investments in electric scooter startup
Bird
, cybersecurity business
SentinelOne
and
Robinhood
, a day-trading app valued at $5.6 billion with its latest funding round in May.
What's Kutcher like in a pitch meeting?
"Definitely our secret weapon and not in the reason I think most people would think," Sound Ventures managing partner Effie Epstein said at TechCrunch Disrupt. "I can speak to my own experience. When I first met Ashton and Guy Oseary, I was floored by how scary smart they were. I think where they are both excellent is taking away all the noise around [them], and they have a bullshit meter that's higher than any I've ever seen. That's something that's super valuable for us."
At Disrupt, Epstein and Kutcher, clad in a denim jacket and his signature trucker hat, touched on a range of topics including their firm's investment strategy, where they're seeing VC investment surge (hint: Denver, Austin and Miami) and the #MeToo movement, among other topics.
Kutcher, who has made guest appearances on ABC's hit show "Shark Tank," also divulged what he looks for in a pitch from entrepreneurs.
"One of the critical tests that I try to run when I'm sitting across from a founder is, 'Can you sell me your idea?," Kutcher said. "Because if you can't sell me, how are you going to sell your first hire, your second hire, your third hire? How are you actually going to create the capacity for the rest of your team to sell those next hires, especially early-stage companies?"
Kutcher hinted that it's often difficult for VCs to know where to invest, because sometimes the industry in question has yet to form. He cited examples such as
Airbnb
and
Uber
, which helped transform the travel/leisure and ridehailing industries, respectively.
"I think for us to be agile and opportunistic is really important because, in general, the next great idea is going to be in a sector that you can't lay out in a PowerPoint presentation to your LPs—or even to your team—because generally the sector becomes created by the next great company that's going to come along," Kutcher said.
Before the interview wrapped up, Kutcher was asked to share his perspective on the #MeToo movement in Hollywood and in tech, a topic
that has tripped up other male stars
who have attempted to address the issue. Kutcher paused for about five seconds before weighing in. Over the past 18 months, about 30% of Sound Ventures' investments have been in female-founded companies, and his personal investment fund is run by 50% women, Kutcher said, before rattling off more statistics and moving on to the larger context.
"The best advice I got relative to the entire thing is from my wife, and she said men have had hundreds of years to solve this problem and to talk about this and figure it out," he said. "And it's probably the best thing at this point for men to just shut up and listen for a little bit, so I think that ultimately anything I say is just a hollow action. …
"The only thing for me to do is to actually do, and everything else in between is bullshit," he added. "So hire more women, get busy making sure that there's equal pay within organizations, make sure that companies we invest in are thinking about this problem on day one, and continue to tell stories about the extraordinary women in history and in the world going forward."
Related read: Ashton Kutcher and Mark Benioff are betting on this fintech founder