DraftKings, FanDuel hit jackpot as Supreme Court opens door to sports betting
May 14, 2018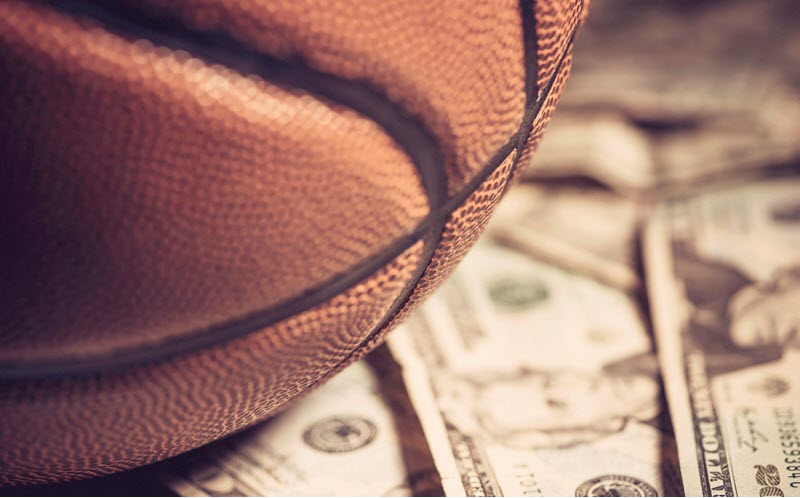 DraftKings
and
FanDuel
were among the first startups to capitalize on the rise of daily fantasy sports. Now, with the US Supreme Court striking down a law that prohibited states from making sports betting legal, both VC-backed operations appear ready to benefit once again.
The case,
Murphy v. NCAA
, clears the way for New Jersey to allow sports betting at casinos and effectively strikes down federal restrictions on gambling, leaving any regulation up to each state. One research firm has estimated that 32 states will legalize sports gambling within five years of the ruling. The market is potentially massive, with DraftKings reporting that Americans wager a total of $150 billion each year through illegal sports gambling.
DraftKings and FanDuel have until now operated legally thanks to a 2006 law that establishes fantasy sports as "games of skill" as opposed to "games of chance." Essentially, the law states that fantasy sports companies operate within the law because users of the platform are betting on individual players rather than game results. Now, with Monday's Supreme Court ruling, fantasy sports startups can lawfully create platforms for users to bet on the outcome of games as well.
The move is likely to breathe new life into DraftKings and FanDuel, both of which were valued at more than $1 billion in their heydays. Immediately following the ruling, DraftKings announced its official entrance into the sports betting market. "Our mission has always been to bring fans closer to the sports they love and now, thanks to the wisdom of the Supreme Court, DraftKings will be able to harness our proven technology to provide our customers with innovative online sports betting products," DraftKings CEO Jason Robins said in a statement.
FanDuel's position on the decision isn't quite as definitive as that of its main rival, but the company has also signaled that it will capitalize on the ruling. "At our core, we're a business that makes sports more exciting. In the same way we revolutionized fantasy sports, we will bring innovation to the sports betting space," the company said in a statement.
Funding & valuation history
FanDuel was founded in 2009, and DraftKings arrived on the scene three years later. Both pulled in hundreds of millions worth of VC funding and saw their valuations rocket past the billion-dollar mark by 2015, but the worth of the startups appears to have stagnated or dropped over the last few years. Here's a look at their funding rounds, along with associated valuations:
FanDuel
Jan. 2009: $1.3 million funding | $2.1 million valuation
Feb. 2012: $2M | $2.8M
Jan. 2013: $7.8M | $19.6M
Sept. 2014: $69.6M | $179.8M
June 2015: $275M | $1B
May 2016: $42M | $1.1B
DraftKings
July 2013: $9.8M funding | $17.2M valuation
Nov. 2013: $24M | $61.5M
Aug. 2014: $41M | $142.5M
Dec. 2014: $51M | $250.7M
July 2015: $300M | $1.2B
Aug. 2015: $200M | $2B
March 2017: $118.7M | $1.1B
Investors in DraftKings include
Revolution Growth
,
DST Global
and
GGV Capital
. FanDuel is backed by a list of investors that includes
KKR
,
Bullpen Capital
and
Comcast Ventures
.
A brief history of fantasy sports startups
In the years following their founding, FanDuel and DraftKings each spent big on television ads during professional sports games. But around 2015, both companies ran into scrutiny from regulators over the content of their ads, some of which seemed to communicate that they were in fact running sports gambling businesses.
The companies agreed to merge near the end of 2016, but the US Federal Trade Commission blocked the deal this past July, stating the combined entity would control more than 90% of the US market for daily fantasy sports. Commentators wondered whether there would be room for both companies.
But the failed merger won't matter much after this week's ruling, as FanDuel and DraftKings will be able to create new lines of business in states that choose to legalize sports betting. Each company has already laid the groundwork to operate large-scale online betting businesses—and now they're allowed to do it.
Join the more than 1.5 million industry professionals who get our daily newsletter!