Secondaries
How Balderton's new secondaries fund plans to jump-start European VC
November 30, 2018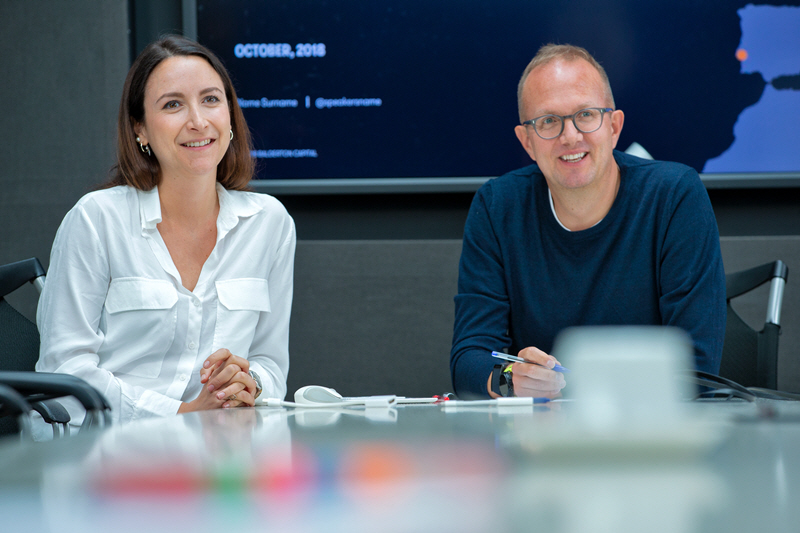 Making life easier for founders might seem like an odd way to conduct venture capital. In the view of London-based
Balderton Capital
, however, doing so can help feed the future startup ecosystem—and subsequently provide it with more investment opportunities.
The firm knows from experience.
More than three years ago, Matt Robinson, a co-founder at one of its portfolio companies,
GoCardless
, wanted to take stock of his situation. He decided to partially divest some of his equity in the startup, giving himself eight months to step back, organize and think about what to do next.
The result?
Nested
, an estate agency startup which Robinson created with some of the cash from his divestment. Balderton incubated the business during its early days and participated in the company's £120 million debt and equity fundraise earlier this month.
For Daniel Waterhouse, partner at Balderton, companies such as Nested, created by previous founders, would not be made without having that liquidity release valve.
"The experience only served to confirm our belief that a fund like this can offer both early employee shareholders and early investor shareholders the valuable opportunity to remove potential financial barriers to investing in their next venture," he told PitchBook.
The fund in question is Liquidity I,
a $145 million vehicle announced in October
with the aim of buying stakes in Europe's high-growth technology companies direct from angels, employees and other early-stage equity holders. As well as the wider continent, the vehicle can also invest in existing Balderton portfolio companies, though this has been capped at around 30% of the fund's value.
Evolving ecosystem
The vehicle, spearheaded by Waterhouse and investment principal Laura Connell, is predicated on the idea that secondaries in European VC are here to stay as the continent's investment ecosystem continues to mature. The number of companies that have raised $20 million or more in Europe has skyrocketed in the last three years or so, a trend which Waterhouse estimates gives Balderton an addressable market of some 500 companies.
"It's a question of the maturity of the ecosystem, and that's a continuing trend," Connell said. "The fact that ambition has grown and the number of rounds prior to an exit has increased, the likelihood of increasing pent-up liquidity is also increasing in tandem."
Easing the pressure
While Liquidity I may be a first for Balderton, it isn't the only European VC looking to address the pressures on early-stage backers. Early
Spotify
investors
entered the secondary market
shortly before the company's direct listing this year, for instance.
Elsewhere,
Draper Esprit
came up with another method of alleviating early-stage investor pain by acquiring
Seedcamp
's opening two funds, netting it a stake in
TransferWise
in the process.
For Waterhouse, however, buying funds would not suit their thesis, both in terms of focusing on inheriting individual investments rather than a portfolio, as well as the speed of execution.
"[Buying funds is] a much longer transaction cycle," Waterhouse explained. "In the first few deals we've been working on, the timetable is quite short. The first one was some ex-employees who had a vesting date where they had to sell or they would have a tax liability. So, we had a limited amount of time to do that and get on with it. Whereas if you're buying a fund it's probably a six-to-nine-month conversation. It's a very different business."
Opening up options
At a glance, one might view the fund as an opportunistic move. An early employee with a tax liability, as mentioned, or an early-stage investor unable to stay on the cap table for much longer is under much more pressure to sell. This comes as some seed funds
are criticizing later-stage VC behavior
regarding its effects on early backers. Is Balderton just taking advantage of circumstance?
"That's not the intention. People will sell if they want to sell," Waterhouse says. "If they have a financial pressure and need liquidity, then we think we're helping them.
"Of course, there's a deal to be done on both sides to make that happen, but if they don't need it, they're not going to sell. Hopefully, we're solving a problem, because they may not find a solution, and they would have a serious financial issue in that scenario which they can't solve. At least we give them an option; it's up to them if they take it."
The secondaries coming
Creating this option could just be the start. In Europe, the number of companies where secondary transactions for early equity holders becomes a real option is growing rapidly, faster than any fund can cope with at the moment. And as a relatively new phenomenon in Europe, part of Liquidity I's purpose is to showcase how these vehicles can help the wider ecosystem.
"What we're finding is that a lot of companies historically haven't had any programs to help employees get some liquidity," Waterhouse said. "And in Europe, there is still some skepticism from some people on the value of stock options, because that's way in the future. The fact you can provide along the journey a little bit of liquidity—and not taking away the incentive and motivation of the team, but to prove—it's actually really powerful."
Learning curve
Indeed, according to Balderton, the fund's first few deals have lived up to the thesis that founders and early-stage investors are seeing this as a positive step. On one hand, exiting investors receive liquidity and certainty. On the other, founders are able to consolidate the cap table and have an established VC join.
And for the companies Balderton is targeting, this is quite easy to get. "The idea of someone selling shares is not a foreign concept to many teams," Waterhouse said. "There are a few we have come across where that situation has never come up, so we do have to tell them why we exist and how we can help. They will typically have had some angel or ex-founder saying, 'I really want to sell my shares; why don't you sell the whole company now?' And they get that pressure. But typically people are aware of the concept."
Room for more
If the venture does prove successful, Balderton can, of course, expect a number of copycat funds. However, Waterhouse thinks there is room for plenty.
"The universe of opportunities is growing quite fast and getting bigger and bigger—certainly bigger than we can handle. Like any other market, if something is successful other people will come, but we have a pretty strong USP in terms of getting access to management teams, and persuading them that this is a good thing for them and the seller. We think we have a strong hand to play, but the universe is big enough for more, for sure."
It's a universe that Balderton expects to continue to grow and, in turn, generate more targets for Liquidity I. "One of our key beliefs is that the next giant European company will be a tech company, and all the data points to that ecosystem growing," Waterhouse said. "There [are] more good companies coming out of Europe and more money going in. So, if the trend in terms of companies being funded increases from the start, then assuming they are of a similar quality to cohorts of the past, some of them are going to matriculate to the kind of growth-stage bucket we want."