Lyft
Lyft is still worth just a fraction of Uber—but it's closing the gap with its latest fundraise
June 27, 2018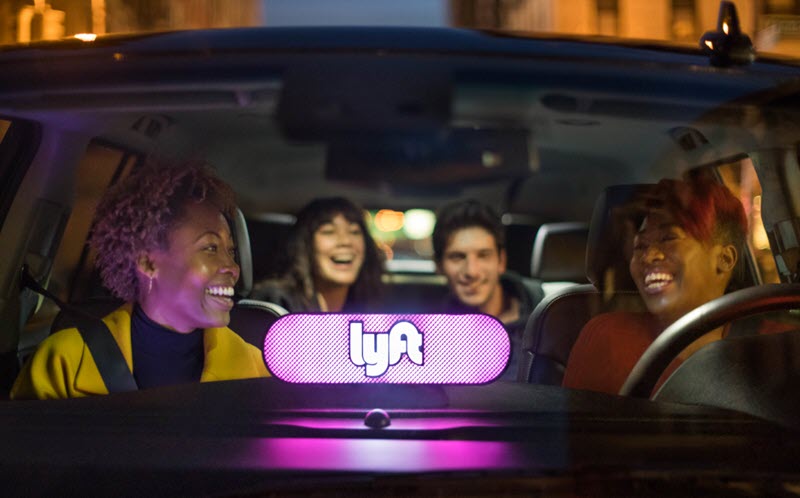 Lyft
has come a long way from its pink mustache days.
The San Francisco-based ridehailing company is raising $600 million at a valuation of $15.1 billion, a significant jump from the $11.7 billion valuation it reached earlier this year. Existing investor
Fidelity Management
is leading the financing, with participation from Senator Investment.
When all is said and done, the new round could total up to $1 billion, per Axios. Lyft has also reportedly indicated that it doesn't necessarily need the new funds, as it still has about $3 billion in its coffers.
Another noteworthy aspect of the fundraise is that it isn't believed to include any secondary shares. That differentiates it from
Uber
, its main US rival: Uber has brought in nearly $10 billion in funding so far this year, but most of that has come via secondary stock sales. In January,
SoftBank
led a group of investors in buying roughly $8 billion worth of shares from existing Uber stockholders. SoftBank also invested around $1.2 billion directly into the company at that time. Then, in May, reports emerged that Uber was in the process of another secondary sale, this time involving $600 million worth of shares.
The May secondary sale was set to value Uber at a reported $62 billion, down from the peak valuation of nearly $70 billion it reached back in 2016. The secondary shares SoftBank acquired earlier in the year were valued at $48 billion.
While Uber's valuation has dropped, Lyft's is on the rise. The ridehailing company has doubled its valuation in the last year: It was valued at $7.5 billion in July 2017, then made a quick stop at $11.7 billion earlier this year before reaching $15.1 billion.
At this point, Lyft's valuation is about one-quarter that of Uber's. Compare that to 2016, when Lyft's valuation was roughly one-thirteenth of Uber's ($5.5 billion versus $70 billion). Go back to 2014, and the discrepancy was even bigger: Lyft's valuation was hovering just under $1 billion, while Uber's had soared past $40 billion.
The narrowing of the valuation gap makes sense given the trajectories of the two companies over the past year and a half. Uber has hit roadblock after roadblock, from allegations of rampant sexual harassment at the company to the very public ouster of former CEO Travis Kalanick to its trademark lawsuit with
Waymo
. Lyft, meanwhile, has capitalized on its rival's struggles, whether its efforts have been conscious or not. In the last year, Lyft has released a new passenger app, doubled down on efforts to build autonomous vehicle technology and made it known that it's working on an electric scooter project.
Lyft's efforts are paying off, and not just in terms of valuation. The company claims a current US market share of 35%, up from 17% in January 2016. And Lyft is on track to pick up $7.7 billion in gross bookings this year. That will be a record for the company, per The Wall Street Journal. Uber, for its part, had a reported $37 billion in gross bookings in 2017.
Whether Lyft ever becomes as valuable as Uber, the company is comfortable in the list of the
most valuable VC-backed companies in the world
. With its latest fundraise, it's pushed itself into the top 10.
Related read: Lyft adds to IPO speculation with newest hire