Ousted CEO Club: Founders who left startups they helped build
June 21, 2017
In what's been the resignation heard round the world, Uber founder Travis Kalanick has officially stepped down as CEO of the ridehailing giant. Before his resignation, Kalanick had led Uber through a troubled year, sitting in the top spot amid a laundry list of problems, including lawsuits, management shakeups and allegations of rampant sexism.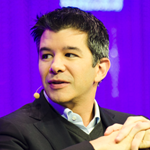 Kalanick's exit came amid intense pressure from Uber investors including Benchmark, First Round Capital and Menlo Ventures, as first reported by The New York Times. A week earlier, he had announced a leave of absence from the company he helped found, saying he was taking time to "work on Travis 2.0." But the temporary leave apparently wasn't enough for Uber's investors, who reportedly demanded a leadership change in a letter called "Moving Uber Forward."

Although much of the news surrounding Uber's struggles has been dramatic, it's not uncommon for CEOs to temporarily or permanently leave the companies they helped build.

We've put together a list of seven other chief executives who have left top positions at VC-backed companies (four of the startups eventually exited, one has gone bankrupt, and two are still private but in financial trouble). Some of the execs have returned, and some have not.
Rob Kalin: Etsy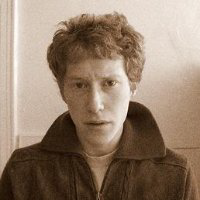 Rob Kalin co-founded Etsy, the ecommerce website focused on handmade items, in 2005—but his tenure as its leader didn't last. He stepped down from the CEO role twice: In 2008, he ceded the position to former NPR executive Maria Thomas but was back at the helm a year later. Then, in 2011, he was replaced by Chad Dickerson, who led the company until this year. Before Kalin was ousted, he was widely criticized as an ineffective, unprepared leader. In a scathing article about Etsy and Kalin on Inc., Max Chafkin wrote, "Today, Kalin is socially awkward, reticent, and given to eccentricities that can seem downright crazy. … And yet somehow this same Rob Kalin sits atop a fast-growing company that is the toast of the business elite he purports to despise." A few months after the article appeared, Kalin was out. And after raising more than $100 million in VC funding, Etsy eventually went public in 2015 in a $266.6 million IPO.
Parker Conrad: Zenefits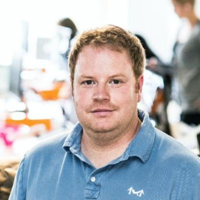 HR software provider Zenefits and its founder, Parker Conrad, were once Silicon Valley success stories: In May 2016, with Conrad at the helm, the company secured a $513 million Series C that valued it at $4.5 billion. But over the past year, things have taken a serious downturn, both for the company and its founder. Zenefits began its descent last November, when BuzzFeed released a report about employees operating as insurance brokers without proper licensing. Over the next several months, articles surfaced about the company's problematic culture, including issues with sex and alcohol. Conrad ultimately stepped down in February. He's since become the CEO of a company called Rippling, another HR startup he helped found, which has so far raised $7 million in VC funding.
Jack Dorsey: Twitter
Jack Dorsey was CEO of Twitter when he co-founded it in 2007, and he's the CEO now. But for most of the social media giant's existence, someone else has held the top spot. Dorsey was fired from the company he co-founded in 2008 by its board of directors, reportedly because he mismanaged the company, failed to communicate with investors and spent a lot of time on outside hobbies, among several other issues. A few years later, Dorsey co-founded mobile payments platform Square, where he's still CEO. Now, he's the leader of two major companies—Dorsey re-joined Twitter as its CEO in 2015, two years after it went public.
Sophia Amoruso: Nasty Gal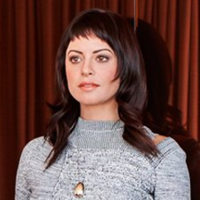 Sophia Amoruso, who founded online retailer Nasty Gal in 2006, stepped down from the top position in early 2015—about a year and a half before the company filed for bankruptcy. Nasty Gal was successful in its early years, becoming a go-to shopping site for women looking for edgy, trendy clothing, and it raised more than $60 million in VC funding before going under. Amoruso was replaced by Sheree Waterson, a former Lululemon exec who's still at the helm of the company, now owned by UK fashion retailer Boohoo. Amoruso is still in the public eye, with a Netflix series called "Girlboss" about her tenure as Nasty Gal's founder and CEO. She's also founded her own media company and written a book under the Girlboss brand.
Martin Eberhard: Tesla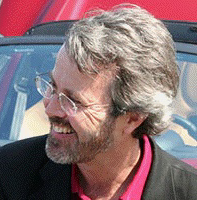 Before Elon Musk was CEO of Tesla, the job was held by Martin Eberhard, who founded the electric vehicle company in 2003. Musk, a big investor and chairman of the Tesla board, told Eberhard he'd been ousted during a phone call in 2007. In a Quora post in 2013, SaaStr Fund's Jason Lemkin offered some thoughts on why Eberhard may have been forced out of the company he founded: "It's the same old start-up story of a passionate, very smart, but inexperienced founder who missed all the milestones and blew all the cash," Lemkin wrote. Eberhard went on to work for Volkswagen in its electronics research lab; last year, he became the chairman and CTO of a company called Inevit, which makes powertrains for electric vehicles. Tesla, for its part, raised hundreds of millions in equity funding before it went public in 2010.
Andy Dunn: Bonobos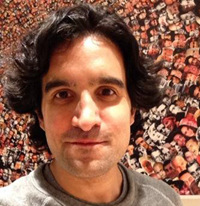 "Ousted" might be a strong word in the case of Andy Dunn, but his journey as the leader of Bonobos has been interesting and included a brief interruption. Dunn has been CEO of the company since it was launched in 2007—with a notable three-month break. Eight years after he founded the online men's clothing brand, Dunn stepped aside, handing the reins over to former Coach exec Francine Della Badia. But just a few months later, he returned to the top post, putting out a statement saying, "What she and I learned in just a few months is that at this stage, we still need the founder at the helm." Dunn has been leading Bonobos ever since, steering the company into a recent agreement to be acquired by Walmart for $310 million. He's also the founder of Red Swan Ventures, a VC that seems to have a strong stance on retaining a company's founding leadership. From the firm's website: "Traditionally VCs fire the founding CEOs when things aren't going well. This is often a road to perdition. The biggest outcomes usually are created when founding CEOs stay on board."
Tri Tran: Munchery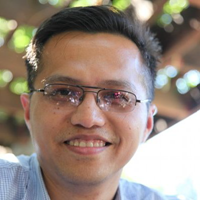 Munchery
is one of many struggling startups in the crowded food-delivery space. Tri Tran co-founded
Munchery
in 2011 and worked as its CEO until November 2016, when he was replaced with former Simply Hired chief exec James Beriker. In January, reports emerged that Tran and co-founder and CTO Conrad Chu would part ways with the company. The change in leadership was likely a result of poor performance: At the same time, Munchery laid off 30 employees amid reports that the company wasted about 16% of the food it made and was struggling to improve profit margins. The startup has raised about $120 million in venture funding from investors including Sherpa Capital and Menlo Ventures. It was valued at more than $250 million in May 2015, but Bloomberg reported last October that the food company was having trouble raising funds at a lower, sub-$200 million valuation.
For more on the events leading to Travis Kalanick's resignation, check out our timeline of Uber's no good, very bad year.