Pets
Pandemic puppy boom fetches deals in Silicon Valley
August 16, 2021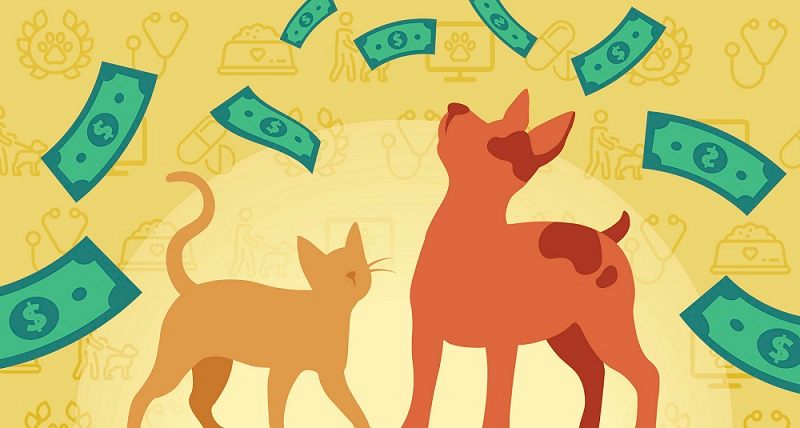 It's raining cat and dog deals in startupland.
Venture capital investors are pawing at the door of startups in the pet industry, which have benefited from dog-loving millennials and a surge in animal adoptions during the pandemic.
VC-backed pet companies have attracted more than $1.1 billion so far this year to surpass a high-water mark set in 2019.
Lonely and stuck at home, people around the world began adopting pets en masse last year, leading shelters to report shortages. In the US, about one in five households took in a dog or cat between March 2020 and May 2021, according to a survey by the ASPCA, an animal welfare group.
That boom in pet ownership is now making an impact on how startup investors view the pet industry, which has a long and checkered past with venture capital.
But for investors that have long been bullish on pets, the lockdown bump is merely one act in a much larger story.
"This is a trend that has been building for years," said
Meagan Loyst
, an investor at
Lerer Hippeau
, which was an early backer of
BarkBox
, the provider of a subscription service for dog products. "Investors are opening their eyes largely because of COVID-19."
An estimated 90.5 million US homes own a pet, up 5.6 million in the last two years, according to the American Pet Products Association. And spending has increased dramatically. Sales of pet care services, for example, doubled to $5.8 billion over the decade ending in 2017, according to a US Census Bureau report last year.
"Many pet owners have become more comfortable with the idea of spending much more of their discretionary spending on pet-related expenses than what I ever saw back when I was growing up," said Kevin Colleran, managing director at Slow Ventures.
Earlier this year, Slow Ventures backed pet insurance companies
Odie
and
Pawlicy Advisor
. Britain's
Bought By Many
, another pet insurance startup, raised $350 million in June to mark the largest pet industry VC deal of 2021, according to PitchBook data.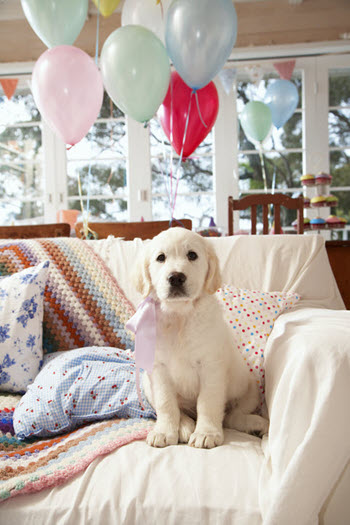 Nearly a third of millennials are pet owners, the highest percentage of any generation, according to the APPA. The twin forces of pet ownership and delayed child-rearing have given rise to "pet parents," who are bringing new consumer tastes and gobs of money to the sector, investors say.
"Pets is a hot category. Look at the size of the market predicted to go from $100 billion to $275 billion over the next 10 years," said
Brian Nicholson
, managing director at consumer-focused PE firm
Sonoma Brands
, which recently led a $20 million round for
Mixlab
, an online pharmacy that partners with local vets.
Venture capital and pets haven't always mixed. Pets.com was a poster child of the dot-com bubble, a drama that culminated in the company's liquidation in 2000.
SoftBank
turned tail on its stake in dog walking startup
Wag
, reportedly selling its $300 million stake at a loss in 2019.
But Wall Street's recent embrace of the pet industry could be helping to warm some startup investors to the field. The stocks of pet ecommerce company
Chewy
and pet insurance company
Trupanion
have more than tripled since March 2020. BarkBox and pet-sitting app
Rover
finalized SPAC deals this summer and now have billion-dollar-plus market caps.
Pets adopted during the pandemic can remain part of the family for a decade or more, so the recent bump should last. The return to in-office work and increased travel may spur yet more spending as pet owners seek out dog walkers, sitters and boarding services.
Investors expect that consumer trends—such as the shift to ecommerce and subscription services—will play out in the pet category. Recent startup funding rounds have clustered in areas with obvious counterparts to personal consumption, such as healthy eating, telemedicine, ecommerce and home delivery.
"We want what's best for ourselves. We want what's best for our pets," said Loyst.
Join the more than 1.5 million industry professionals who get our daily newsletter!