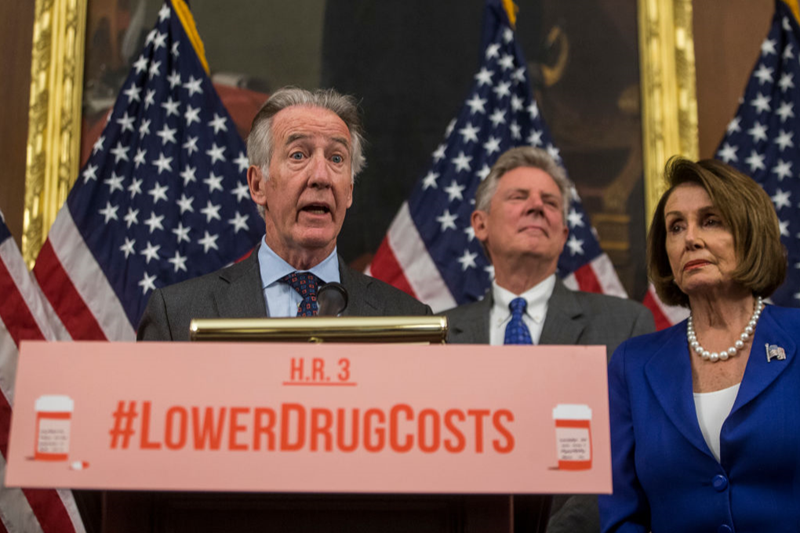 Even in a divided Congress, lawmakers on both sides of the aisle agree: Surprise medical bills must go.
But after a promising piece of bipartisan legislation collapsed late last year, it appears a solution is still far away. Now, two competing proposals are making their way through Congress, with two different plans to address the issue—plans that could mean very different things for consumers.
And at the heart of it all are two of private equity's biggest names, a pair of firms that have already spent millions to make sure that any attempts to fix the US healthcare system don't interfere too much with their future profits.
Surprise bills keep on coming
Surprise medical bills occur when patients are treated by out-of-network providers at hospitals in their insurance networks. These bills have received increased attention of late because they've become more common, with a recent healthcare study from the Journal of American Medical Association finding that 20% of patients who have elective surgery get hit with surprise bills.
What has driven the increase? For one, the average price of a visit to the emergency room increased 176% between 2008 and 2017, according to the Health Care Cost Institute. And partly as a result, insurance companies have narrowed the number of doctors that are in-network, hoping to essentially find the doctors and hospitals that charge them the lowest amount. But that has also led to patients getting hit with surprise out-of-network costs from consulting physicians, especially in emergency situations (such as
being quarantined for coronavirus
).
Private equity has also played a big role in driving up costs. Over the past couple of years, the industry's biggest firms have become influential backers of private physician networks that have played a role in raising patient costs. In 2016,
Blackstone
paid $6.1 billion for
TeamHealth
, a hospital staffing company. In 2018,
KKR
acquired
EmCare
, a provider of emergency-care staffing services, as part of a $9.9 billion take-private buyout of Envision Healthcare. In 2017,
Welsh, Carson Anderson & Stowe
,
TPG Capital
and
Humana
acquired
Kindred Healthcare
for around $4.1 billion.
Physician staffing companies have emerged as an attractive investment for private equity firms. With little regulation of billing practices, PE-backed clinics and their doctors can basically charge whatever they see fit, and patients often aren't in a position to object. The system often leaves insurance companies and patients to argue over bills.
On a broader level, private investment in the US healthcare industry has surged over the past decade, with investors intrigued by a fast-growing market that wouldn't be affected much by a recession. There's also ample opportunity for investors to buy up small businesses and merge them in the type of add-on deal that's become increasingly common in the private equity landscape.
But these sorts of businesses, particularly physician practices, have also turned into political lighting rods.
TeamHealth has drawn condemnation for aggressively pursuing unpaid medical bills while under Blackstone's ownership, according to a report from journalism research project MLK50 in Memphis. Facing pressure from the media, the company ultimately pledged to stop suing those who couldn't pay and reiterated it was against surprise billing.
"TeamHealth has a longstanding policy against balance billing its patients," a Blackstone spokesman said in a statement.
KKR didn't respond to a request for comment.
Physician staffing companies have started to charge more in part because they've been gone through leveraged buyouts saddling them with debt, according to Dr. Eileen Appelbaum, a co-director at the Center for Economic and Policy Research who's written extensively about the private equity industry. She pointed to TeamHealth and Envision in particular, with TeamHealth owing $2.7 billion due by 2024 and Envision owing $5.4 billion due the next year.
"They each have a tremendous amount of debt," Appelbaum said. "That's their business model."
Legislation gets sidetracked
As healthcare patients sounded alarms about surprise medical bills, Congress finally took action.
In September, the House Energy and Commerce Committee launched an investigation into KKR, Blackstone and WCAS, demanding the firms turn over information about their investments in physician staffing companies.
In December, lawmakers appeared near an agreement on legislation to address surprise billing following months of negotiations. The proposal would have effectively ended surprise bills, mandating that insurance companies pay doctors the median in-network rate for bills up to $750 and send bills of more than $750 to an arbitrator. It also protected against surprise bills from air ambulances, a sector dominated by private equity. The plan even had presidential approval.
"They put in a really good bill to rein in costs," Appelbaum said.
But Rep. Richard Neal (D-Mass.), chairman of the Ways and Means Committee, killed the proposal at the last moment. He told BuzzFeed he felt the plan was rushed and that he wasn't given adequate time to review it.
It wasn't long before skeptics began to point to another possible explanation. Last year, Neal received a $31,800 campaign donation from Blackstone, according to OpenSecrets.org. And killing the proposed bill was very much in the best interest of Blackstone and other private equity firms backing physician staffing companies.
Breaking down the proposals
Congress has considered two primary methods for addressing surprise medical billing: One favored by patient advocates and the insurance industry, another by private equity firms and the doctors they back.
Patient advocates and the insurance industry prefer benchmarking, which allows in-network doctors to negotiate a rate with out-of-network doctors by using a median in-network price to set costs. That rate is typically much lower than costs determined by an arbitrator because it's based on the fair-market rate charged by physicians in the patient's area.
Blackstone has publicly said it favors sending billing disputes to arbitration. That's no surprise, given that arbitrators will allow PE-backed physician companies to charge more than the median in-network rate. Blackstone has argued it will help improve patient's quality of care.
"A very broad coalition of doctors, patients, and bipartisan members of Congress -- not just TeamHealth -- believes that arbitration is the right approach to end surprise medical bills," a Blackstone spokesman said. "By contrast, the insurance-industry-backed bill for government rate setting has generated widespread opposition from many quarters given concerns it would harm the availability of high-quality patient care, which is the real reason it has failed to gain support."
Blackstone has proved willing to spend to promote their preferred position alongside KKR. Envision Healthcare and TeamHealth have reportedly pushed a $54 million advertising and lobbying campaign through a group called Doctor Patient Unity in hopes of winning public support. Physicians for Fair Coverage, another PE-backed lobbying group, reportedly spent $1.2 million last year on its own national ad campaign.
After the collapse of the proposal in December, the House of Representatives offered competing pieces of legislation with two different ways of tackling surprise billing. The Ways and Means Committee, headed by Neal, introduced a law that would involve an arbitrator in the process—Blackstone's preferred approach. The Education and Labor Committee, meanwhile, proposed a new approach that would use benchmarking—the option favored by patient advocates.
Now, it's unclear which proposal might ultimately be selected. The Ways and Means Committee's arbitration-favoring approach moved out of committee last month, but the White House has already raised concerns that bringing in an arbitrator would raise healthcare costs. Lawmakers have said they hope to pass a bill by May 22, but many hurdles remain.
While it all unfolds, the status quo remains, allowing companies and their private equity backers to continue profiting from surprise billing.
"Right now, it looks like nothing will pass," Appelbaum said.
Join the more than 1.5 million industry professionals who get our daily newsletter!