Big Things
10 big things: Quibi's collapse and 'Billion Dollar Loser'
October 25, 2020
Quibi
is dead. Just six months after its launch, the much-maligned streaming service announced plans to shut down this week, marking
the end of a historically short run
for a company that had raised huge sums of funding from some of the biggest media brands in the world. In the end, not even two famed executives and $1.75 billion in backing were enough to prop up a product that consumers simply didn't want.
As far as startup sagas go, though, Quibi still has nothing on
WeWork
. It's now been more than a year since the co-working company submitted its ill-fated IPO filing, but the fallout from that disastrous document is still settling. This week, Fitch Ratings downgraded WeWork's credit into potentially dangerous territory, indicating a real possibility of default. And a new book was released detailing the "epic rise and spectacular fall" of the company and controversial co-founder Adam Neumann, a page-turner with a title that's harsh but fair: "Billion Dollar Loser."
The ongoing travails of troubled unicorns are one of 10 things you need to know from the past week: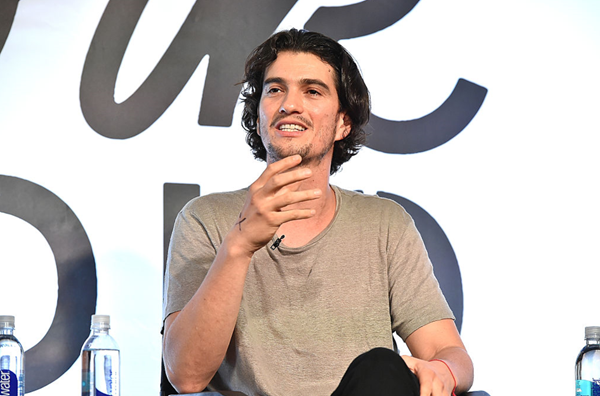 1. Stumbling unicorns
The 2010s were a decade marked by breakneck growth in the private markets. Many of the most valuable venture-backed companies raised larger sums and stayed private for longer than any generation of Silicon Valley startups that came before.
One interesting side effect of this era has been a cottage industry of books telling the stories of startups that pushed blitzscaling past its breaking point. Theranos was the subject of John Carreyrou's "Bad Blood." Mike Isaac chronicled Uber in "Super Pumped." And now longtime New York magazine writer Reeves Wiedeman has entered the fray with "Billion Dollar Loser," an impressively reported and fast-moving tale of Neumann and WeWork's co-working house of cards.
Much of the story will be familiar to those who followed WeWork's rise throughout the 2010s and its abrupt run-in with reality in the fall of 2019. Neumann and co-founder Miguel McKelvey launched WeWork with the best of intentions and typical startup scrappiness. But before long, Neumann's stunning success as a fundraiser and a dealmaker began to go to his head, launching a yearslong spiral into megalomania that only ended with that infamous S-1 filing and Neumann's ultimate ouster.
Beyond those broad strokes, Wiedeman does a wonderful job uncovering the strange, surreal details that reveal what it was like to be in Neumann's orbit. WeWork's earliest IT director was a high-school student working under the nom de guerre of Joey Cables. Neumann once skipped a company event to snowboard through the streets of New York. He unsuccessfully pitched Elon Musk about taking WeWork to Mars. At one 2012 event called WeSoirée, a magician "accompanied Adam on stage, stood next to him, and pulled out a wallet that suddenly burst into flames." At another point, Neumann conducted a literal toast to nepotism.
Wiedeman also deftly navigates Neumann's web of relationships with the elites of finance, politics and Hollywood. There are ties to Jared Kushner and Ashton Kutcher. There is an early warning from Benchmark's Bruce Dunlevie about the corrupting nature of power—which didn't stop Neumann, years later, from suggesting he might mentor Mohammed bin Salman, the crown prince of Saudi Arabia, and claiming that being prime minister of Israel would be too small a job to consider.
Near the end of it all, when reality has begun to sink in, Neumann bemoans his fate to JPMorgan's Jamie Dimon. "How could this happen?" he said, according to one of Wiedeman's sources. "I did everything you told me to do."
"Adam," Dimon replied, "you did nothing I told you to."
All told, it presents a striking contrast to Quibi, that other star-crossed unicorn from this week's news. Quibi wasn't Theranos, which allegedly lied about its product. It wasn't Uber, which pushed laws and morals to their limits. And it wasn't WeWork, which spent years putting a blowtorch to billions of investor dollars while its CEO globetrotted between various mansions in a private jet.
Quibi made an honest go of it. The company had an idea, built the idea, took it to market, and when it became apparent that the idea didn't work, it closed up shop and gave investors back a chunk of their money. In an open letter announcing the shutdown, executives Jeffrey Katzenberg and Meg Whitman said they wanted to say goodbye "with grace." Speaking with CNBC this week, Katzenberg also walked back prior comments blaming all of Quibi's struggles on the pandemic.
Maybe I'm a sap, but I think there's something to Quibi's desire to go out with dignity intact. It certainly shows a level of self-awareness that didn't surface until far too late in the C-suite at WeWork. Perhaps it is even a sign that the 2020s will be a decade of more conscious capitalism by startups, with more guardrails in place to prevent the next Theranos or WeWork from running amok.
That said, if there's a Quibi book hitting shelves ahead of the 2021 holiday season, sign me up. Startup schadenfreude is a hell of a drug.
2. Boardroom drama
The Pennsylvania Public School Employees' Retirement System opted to halt new contributions to funds managed by
Apollo Global Management
this week, the first LP known to make such a move after reports that Apollo head Leon Black paid Jeffrey Epstein at least $50 million after Epstein had pleaded guilty to soliciting sex from a minor. Another major private equity firm is also navigating hot water: While
Vista Equity Partners
was
busy on the deal front
this week, co-founder Brian Sheth reportedly could be on the way out after fellow co-founder Robert Smith settled a tax fraud investigation for $139 million.
3. NEA intrigue
In private equity, GP stakes deals have emerged in recent years as an increasingly popular way for firm leaders to access liquidity. Are VC firms next to join the trend? Bloomberg reported this week that industry icon
NEA
has held talks with multiple possible investors about selling a minority stake in the firm, a deal that could give an outside investor a stake in a portfolio that includes unicorns such as Robinhood and Desktop Metal.
4. Futuristic food
In 2016, vegan food company Hampton Creek was the subject of
a federal fraud investigation
and a Silicon Valley laughingstock after reports surfaced of an initiative to goose sales figures that involved the company buying up its own plant-based mayonnaise. What a difference four years (and a new name) makes: Now known as
Eat Just
, the company is seeking $200 million in funding at a $2 billion valuation, according to Bloomberg. Another foodtech company was also active this week, as indoor farming BrightFarms secured $100 million for its Series E.
5. Early birds
Three major private equity firms all made moves this week that demonstrate the industry's increasing focus on investing at earlier stages of a company's lifecycle. In Sweden, EQT brought on former Microsoft dealmaker Marc Brown to lead its new growth unit. Advent International led a $150 million investment in Tekion, valuing the automotive retail software startup at more than $1 billion. And KKR led a $100 million-plus growth investment in RVshare, the operator of a peer-to-peer rental platform for RVs.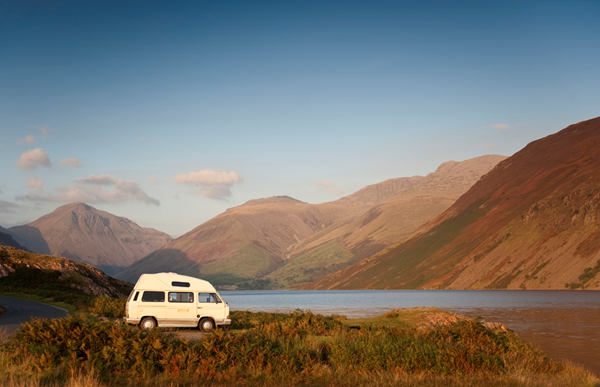 6. Hong Kong hype
After a delay, Alibaba-affiliated fintech giant
Ant Group
was reportedly approved this week for its coming IPO in Hong Kong, and also got approval for the second leg of its dual listing in Shanghai. Another of China's most valuable young companies also has its eye on Hong Kong, as a Reuters report emerged indicating that
Didi Chuxing
is preparing a possible IPO there in 2021 that could result in a $60 billion valuation.
7. Family matters
One of a series of major energy deals in the works is something of a family affair: Pioneer Natural Resources, led by CEO Scott Sheffield, agreed to pay $4.5 billion for Parsley Energy, a rival oil and gas company founded by his son, Bryan Sheffield. Separately, ConocoPhillips reached a deal to buy shale rival Concho Resources in a deal that values the company at $9.7 billion, and natural gas heavyweight EQT (not the PE firm) is circling what would likely be a multibillion-dollar deal for CNX Resources.
8. IPO machinations
Root is getting ready for a high-profile insurance IPO, as the VC-backed company released an initial price range this week for a listing that could result in a market cap north of $6 billion. A public debut is still a bit further off for ThredUp, an online thrift shop that confidentially filed for an IPO this week. And it will be an even longer wait for Nextdoor, the operator of a neighborhood-based social network: The company may make a debut by the end of 2021 that could value it at up to $5 billion, Bloomberg reported.
9. The takeover tango
Trying again paid off this week for Traton, a vehicle manufacturing subsidiary of Volkswagen: Truck builder Navistar accepted a revised $3.7 billion acquisition offer from Traton this week after rejecting a prior entrée. Cable television specialist Altice USA wasn't so lucky: Canadian peer Cogeco turned down an $8.4 billion bid from Altice that had been sweetened from another offer earlier this year.
10. Honey, I shrunk the SPAC
A special-purpose acquisition company backed by Cerberus Capital Management raised $250 million in an IPO after initially aiming to raise $400 million. A SPAC sponsored by HIG Capital settled for $325 million after first seeking $450 million. And a climate-friendly SPAC backed by Riverstone raised $200 million instead of the $300 million it initially sought. Maybe the appetite for PE-backed SPACs isn't endless, after all.