Rain Capital looks to fund cybersecurity startups in a post-Cambridge Analytica world
June 26, 2018
Chenxi Wang (pictured), the founder and managing director of a new cybersecurity venture capital fund called Rain Capital, says the demand for adept cloud-native cybersecurity tools is higher than ever.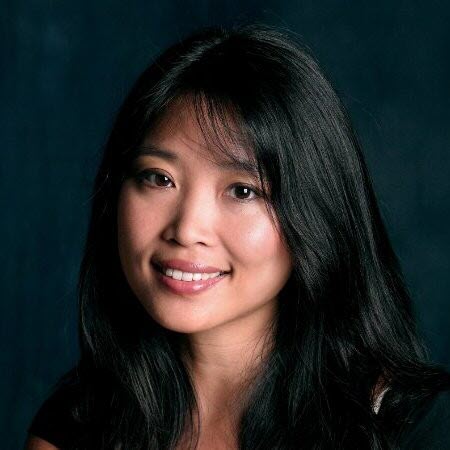 "I think Facebook, along with the inauguration of GDPR, really propelled privacy into the mindset of the average citizen as well as organization," Wang, a first-time fund manager, told PitchBook. "For investors, that represents massive opportunities for innovation."
She's referring to the colossal Facebook-Cambridge Analytica scandal that resulted in the theft of data from up to 87 million Facebook users as part of what's alleged to be a larger attempt to sway voter opinion in the 2016 US presidential election. As for the
General Data Protection Regulation (GDPR)
, it was implemented last month to help European Union citizens and residents control their personal data by requiring organizations to collect information in a lawful manner.
San Francisco-based Rain Capital, which plans to make small investments in five to six early-stage companies in the next year, has announced a first close of its debut fund on $10 million of a $20 million target. Wang says the firm is looking to raise the remaining capital later this year. She is joined by experienced investor Amena Zhang, who rounds out the all-female leadership team. The firm's advisory board includes
Aetna
chief security officer Jim Routh,
Icon Ventures
managing partner Joe Horowitz and Scott Howitt, the chief information security officer for
MGM Resorts International
.
Global cybersecurity startups are on pace for another strong year of VC investment. Last year—the fifth consecutive year in which total investment surpassed $2 billion—startups in the sector
brought in $4.5 billion
across more than 400 deals, per PitchBook data. So far in 2018, VC investors have closed nearly 200 deals for cybersecurity companies for a total of more than $2.3 billion.
Rain, for its part, has already funneled capital into a trio of security companies: Altitude Networks, which was founded by
Twitter
's former security lead;
Capsule8
, a cloud-native data center and cloud security provider; and
Claroty
, a network protection platform that brought in a $60 million funding round
earlier this month.
Promoting diversity in cybersecurity
Wang has spent most of her career in the security and privacy industry; most recently, she was the chief strategy officer of
Twistlock
, a venture-funded container security platform. Before that, she held VP roles at three companies:
CipherCloud
,
Intel
Security and
Forrester Research
.
With a Ph.D. in computer science (her thesis was focused on security), five years as a cybersecurity professor at Carnegie Mellon and another decade working for cybersecurity businesses, the decision to transfer to the investment side was natural. But raising funds, both as a woman in a male-dominated industry and as a first-time fund manager, turned out to be much more difficult than expected.
"I've been in the security industry for some time. I don't see a lot of no's these days but in the fundraising process, I have to say, I have met more no's in the last six months than in the last five years combined," Wang said.
As a result, the entirety of the $10 million Wang has raised so far comes from family offices and individuals who were willing to bet on her rather than institutional limited partners.
Now, she plans on uplifting women in the industry and encouraging them to become security and privacy entrepreneurs.
"I just can't sit here and wait for pitches to come to me; I have decided now we are going out proactively to have discussions with women technologists that I know, that I think, would make great entrepreneurs," Wang said. "You have to go a step further."
Subscribers can view the full data set on global venture capital investment in cybersecurity companies.