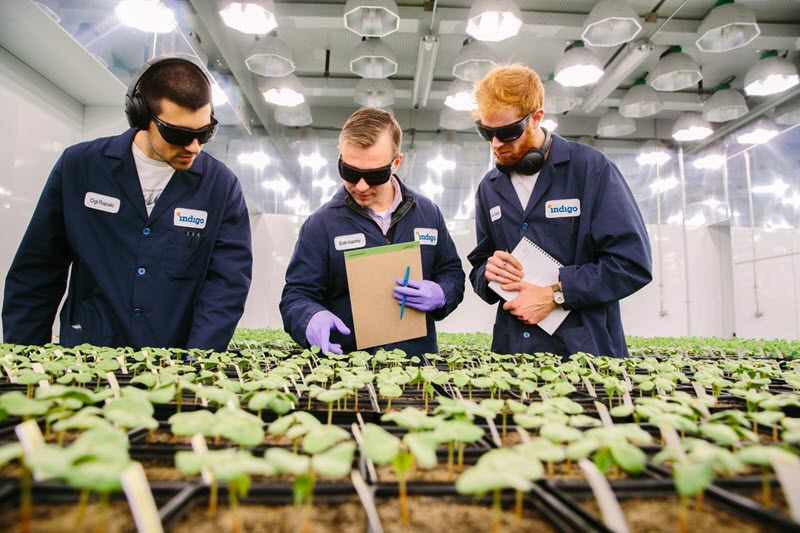 Roughly seven months after closing a $203 million Series D funding round,
Indigo Agriculture
has authorized the sale of up to $300 million in new shares, PitchBook has learned.
The company, which rolled out of life sciences incubator
Flagship Pioneering
, helps farmers use plant microbes to improve crop health and productivity, with a focus on cotton, wheat, corn, soybeans and rice. Indigo officially launched in 2016 with an initial goal of helping plants use water more efficiently, according to a TechCrunch report at the time.
A full $300 million round could value the agtech company at up to $3.5 billion, per a PitchBook estimate. The terms of the deal have not been announced and are subject to change. An Indigo spokesperson declined to comment for this story.
The Boston-based startup, which has previously brought in about $367 million in equity funding, is backed by
Baillie Gifford
,
Activant Capital
, the
Alaska Permanent Fund
and more. The Investment Corporation of Dubai led Indigo's Series D.
With the $1.4 billion valuation it reached with the Series D, Indigo is already the most valuable agtech company in the world, per PitchBook data. With the fresh injection of capital, its valuation could more than double.
"Indigo is working on solutions that address the massive problems of food security and the effects of agriculture on environmental and human health," David Perry, Indigo's president and CEO, said in an announcement about a previous funding around. "Emerging technologies in the fields of microbiology and data sciences make solving these problems possible."
Venture capital investment in agtech
heated up last year
when VCs funneled nearly $2 billion into the space, according to the PitchBook Platform. That included a $200 million
SoftBank
-led investment in indoor farming startup
Plenty
, which was the Japanese investor's first major investment in the agtech sector.
A $300 million round would be the largest fundraise in the space at least in the last decade, per PitchBook data, followed by a $275 million round for fellow Boston-headquartered
Ginkgo Bioworks
last year. Ginkgo is a bioengineering company developing custom microbes for a variety of uses, including for the treatment of antibiotic-resistant germs and the development of organic pesticides.
So far this year, agtech companies have secured $856 million in VC investment across 127 deals. While 2018 may not surpass 2017's record deal value, it confirms the notion that a more lucrative era for agtech companies, which have previously netted more modest funding rounds, has arrived.
Related read: Ginkgo Bioworks set to join unicorn club

PitchBook subscribers can view the full data set on VC investment in agtech