Sports
PE power play: TPG's Bonderman, local investors bet on Seattle hockey
August 13, 2020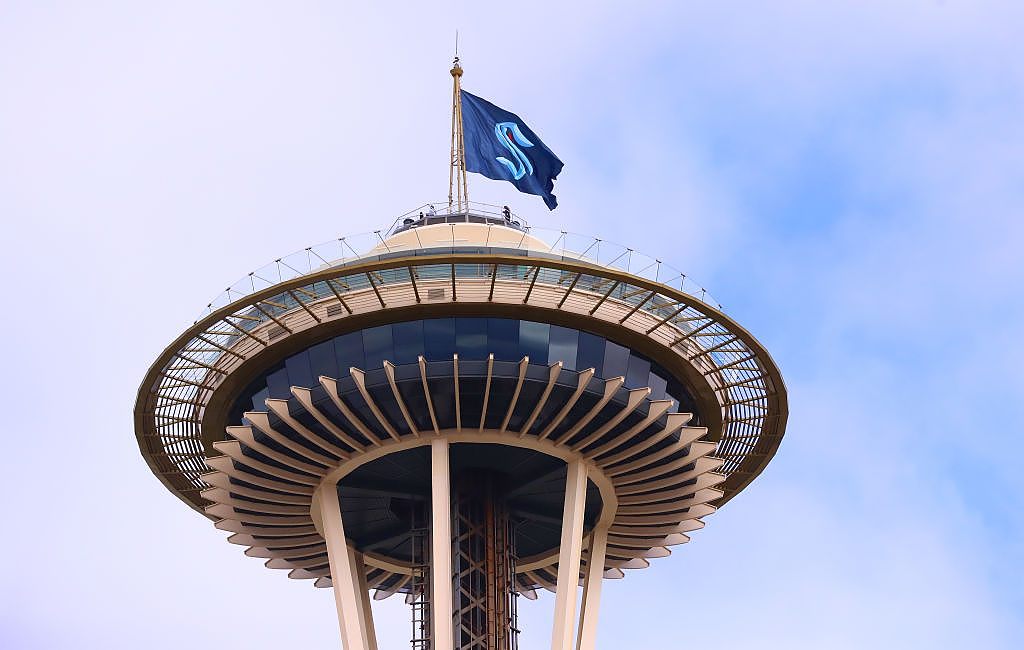 Private equity veteran David Bonderman has largely avoided the spotlight since the NHL revealed in 2017 that he would be the majority owner of the group seeking to bring Seattle an expansion hockey franchise.
But when the NHL ownership group fronted by Bonderman met with
Adidas
designers to put the final touches on the logo for the Kraken, a mythical sea creature of Scandinavian folklore, the 77-year-old co-founder of
TPG Capital
spoke up.
His idea? Put a red eye near the top of the team's blue "S" logo. And it was added.
Though subtle, it was the latest example of a private equity executive making their mark on the sports world.
Over the past decade, investors who made fortunes in PE have poured into the pro ownership ranks.
Apollo Global Management
co-founder Joshua Harris and
Blackstone
executive David Blitzer were at the forefront of the movement in 2010, leading a group that acquired the NBA's Philadelphia 76ers for $280 million. They bought the NHL's New Jersey Devils three years later for $320 million and earlier this year purchased a minority stake in the NFL's Pittsburgh Steelers. Now, they are among a group of finalists trying to acquire MLB's New York Mets.
The list of goes on.
Platinum Equity
's Tom Gores purchased the NBA's Detroit Pistons for $325 million in 2011.
Dundon Capital Partners
founder Tom Dundon acquired the Carolina Hurricanes NHL team for $420 million in 2018. Overall, nearly one-fourth of NBA owners have ties to private equity. Some firms have even begun
purchasing stakes in the professional leagues
themselves.
The Seattle Kraken, led by franchise president and CEO Tod Leiweke, are expected to join NHL play for the 2021-2022 season as the league's 32nd franchise.
"If you like the idea of trying things and competing, it's an incredible frontier to do that," said Leiweke, also a Kraken investor. "And I've said more than once on this project it's not for the faint of heart. I think that entrepreneurs are drawn to the boldness and the entrepreneurial spirit of it."
Bonderman has owned a minority stake in the Boston Celtics since 2002 and pursued other professional sports franchises over the ensuing years, but it hasn't always been easy. In 2007, he teamed up with Kraken co-owner and Hollywood producer Jerry Bruckheimer to bring an NHL team to Las Vegas, only to have those plans fall through when the recession hit (though the city eventually got an expansion franchise in 2017 with owner Bill Foley at the helm). In 2010, Bonderman was among the finalists to acquire the Golden State Warriors, but the team was ultimately sold to a group led by Joe Lacob, who made his fortune at Kleiner Perkins.
But challenges are part of the game in private equity, and Bonderman has faced his share of trials since founding TPG with Jim Coulter in 1992. In the 1990s, the firm helped revive
Continental Airlines
. But it also had less successful moments. Just months before the financial crisis hit in 2008, TPG acquired
Caesars
alongside Apollo for around $30 billion. Bogged down by some $24 billion in debt, the operator of Caesar's Palace and other hotels filed for Chapter 11 bankruptcy in 2015, emerging two years later after a court battle.
Nonetheless, TPG has grown from a buyout juggernaut to a diverse investor, now with more than $79 billion in assets under management spanning private equity, real estate, hedge funds and, more recently, impact investing. And Bonderman has added to his holdings in the pro sports world. Owning an NHL franchise fits somewhere between private equity and impact investing, the latter of which looks to do societal good while providing a healthy return.
"He's been through so many experiences in life," Leiweke said of Bonderman. "He studied law, studied Arabic law. Went over and practiced law in the Middle East. And those beginnings were really symbolic of the amazing career he was going to have. He's always had the courage to dream, and he's doing it again here."
Bonderman, who declined to comment, has publicly spoken about the personal importance of delivering a winner for Seattle. A University of Washington alumnus, he once worked at the Space Needle, which sits adjacent to KeyArena, now rebranded Climate Pledge Arena. NHL Seattle, the Kraken parent, has teamed up with arena developer
Oak View Group
to renovate the building for upwards of $900 million. (PitchBook is a Climate Pledge Arena sponsor.)
"There was really a meaningful connection to Seattle for him, even though he's gone on to do all these incredible things with his career internationally," said Chris Ackerley, a Kraken investor whose father, Barry Ackerley, owned the Seattle SuperSonics from 1983 to 2001.
Chris and brother Ted Ackerley together run Seattle-based
Ackerley Partners
, which specializes in making growth and venture capital investments in entertainment and media assets.
Alongside Bonderman, members of the Seattle ownership group with ties to private equity include TPG Capital executive Todd Sisitsky, Isser Elishis of
Waterton Global Resource Management
,
Dragoneer Investment Group
head Marc Stad, and Behdad Eghbali of
Clearlake Capital
. The NHL mandated each minority owner invest at least $5 million.
Many investors in the Kraken hail from the Seattle area—which is comforting to local fans still reeling from the SuperSonics' move to Oklahoma City in 2008. The ownership group also includes
Seattle Sounders
owner Adrian Hanauer and
Amazon Web Services
CEO Andy Jassy, as well as members of the Wright family, which owns the Space Needle.
"Even though our diversity and our demographics are changing a lot, the people of Seattle really trust people from Seattle," Ted Ackerley said. "We went through that exercise with out-of-towners."
"It's a diverse group that touches this community in a lot of different ways," he added of the owners. "I think Bonderman in particular recognized that early in concert with Tod and said, 'We got to have (local ownership).'"